My father's family lived in the Zaitoun (meaning "Olive") neighborhood of Gaza, close to their Church of St. Porphyrius that was built in the year 407 AD. My great grandfather was among many Gazans, Christians and Jews, as well as Muslims, who prospered exporting Gaza's rich agricultural produce to as far away as England, where breweries used Gaza barley to upgrade their beers. Palestinian Christians like my family lived under Muslim rule in Gaza for centuries, and many of them prospered. Today, however, their proportion of Gaza's population has dwindled to a fraction of one percent. Today, the lives of the remaining Christians in Gaza, like the lives of all the people of Gaza, is a living hell.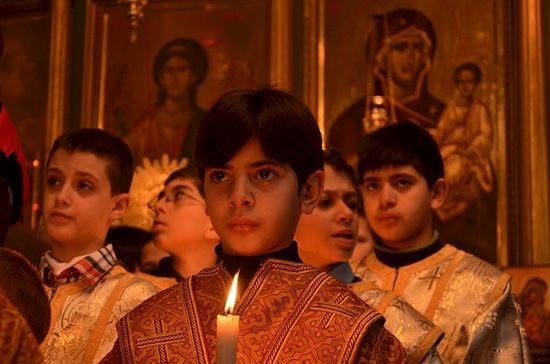 Imagine you are an elderly person living on the tenth floor of an apartment building in a crowded coastal town where summer temperatures frequently exceed 90°F. It is a hot summer day and an emergency has caused your electric service to drop to no more than a few hours a day. You are basically a prisoner in your home because the elevators are not working most of the time, and you are not sure when the power will come back on. Now imagine this condition persisting for several months. Now the water utility is hampered in its ability to pump water to customers in higher elevations, and it also has to drastically cut down its water purification operations because of the power shortages. Untreated sewage is dumped into the sea, contaminating the beaches that were once full of people escaping the summer heat; and also contaminating the aquifers on which Gazan farmers depend for irrigating their dwindling farms. Imagine what happens to patients in your town's hospitals— to patients who need surgeries, or dialysis machines, or to children in intensive care units.
This is what life in Gaza is today. But there's a lot more. Israel killed thousands of Gazans in three major invasions since 2008. During the last one in 2014, at least 2,100 Palestinian died, including 1,462 civilians, of whom 495 were children and 253 women. Over 17,000 homes were destroyed or severely damaged, and many public buildings were also damaged, including hospitals and 244 schools. For ten years now, Israel has imposed a stifling economic blockade, causing— among other things, a 60 percent youth unemployment rate, severe shortages in medicines and food, and dependency of 80 percent of the population on international assistance.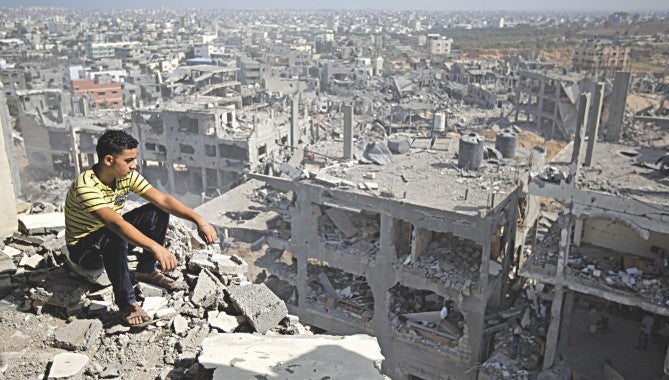 A United Nations report published two years ago warned that Gaza would become unlivable by the year 2020, but a new UN report finds that the deterioration in conditions there has worsened faster than expected. The Red Cross has also warned that a "systemic collapse of an already battered infrastructure and economy is impending." In a recent article, Dr. Alice Rothchild, a physician who is active with Jewish Voice for Peace (JVP,) wrote:
The steady deterioration of the lives of the people in Gaza in the face of occupation, siege, internal discord, and the willful blindness of the international community can only be described as a not so slow genocide that is obvious to anyone who chooses to see.
JVP, including the group's Rabbinical Council, has consistently expressed solidarity with the people of Gaza. Progressive Jewish rabbis have joined Palestinian Christians in calling on U.S. churches to take meaningful actions to protest Israeli policies towards the Palestinians. A number of U.S. churches have already answered the Palestinian Christian call— contained in the historic Kairos Palestine document, for solidarity with the Palestinian people.
It is now high time for U.S. church leaders to head the call of their Palestinian Christian brothers and sisters and take a courageous public stand for peace and justice in the Holy Land. A call for ending the unconscionable blockade on Gaza is now most urgently needed.
Related
Popular in the Community