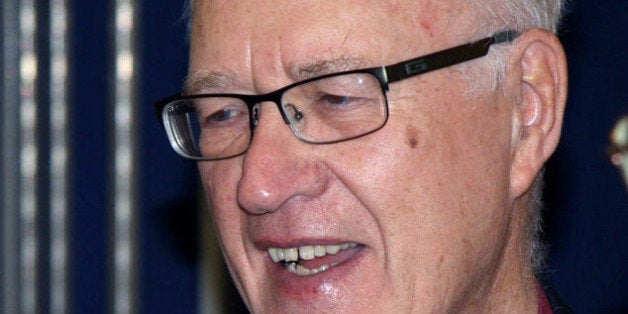 CANTERBURY, England (RNS) Three leading Anglicans have entered an explosive debate about whether it is permissible for Christians to allow doctors in England and Wales to administer lethal doses of drugs to terminally ill patients given less than six months to live.
More than 100 members of the House of Lords, England's upper house of Parliament, have asked to speak on the second reading of the Assisted Dying Bill on Friday (July 18).
The bill will be opposed by Archbishop of Canterbury Justin Welby, who is expected to reaffirm the Church of England's traditional hostility to any move that would endanger the Christian principle of the sanctity of human life.
But former Archbishop of Canterbury George Carey, who unexpectedly intervened saying it would not be "anti-Christian" to believe that terminally ill people should be allowed to die with dignity, supports the new bill.
In a short article in the July 11 edition of the Daily Mail, he said, "The fact is that I have changed my mind. The old philosophical certainties have collapsed in the face of the reality of needless suffering."
That's a viewpoint echoed by South Africa's Nobel Prize-winning Archbishop Desmond Tutu.
In an article published Sunday in The Observer, Tutu said: "I revere the sanctity of life but not at any cost."
Tutu said it had been "disgraceful" that former South African President Nelson Mandela had not been allowed to die peacefully at the age of 95.
He added: "I have been fortunate to spend my life working for the dignity of the living. Now I wish to apply my mind to the issue of dignity for the dying."
One of the few non-Christian religious leaders to enter the debate before Friday's second reading of the bill is Rabbi Jonathan Romain of Inter-Faith Leaders for Dignity in Dying.
Speaking on behalf of 60 religious leaders, he said Carey's intervention was a breath of fresh air, adding, "I see no sanctity in suffering, nothing holy about agony."
Calling all HuffPost superfans!
Sign up for membership to become a founding member and help shape HuffPost's next chapter