 LONDON, Nov 20 (Reuters) - The Church of England voted on Tuesday against allowing women bishops after it failed to win the support of enough lay members for the reform, leaving the Church facing more internal strife over an issue that has divided it for years.
After hours of debate, the General Synod, the Church legislature made up of separate houses for bishops, clergy and laity, fell just short of the two-thirds majority required in all three houses to pass the measure.
"It was carried in the houses of bishops and clergy, but lost in the house of laity. The motion having been lost ... we do not proceed any further," said Archbishop of York John Sentamu.
Some women priests in the public gallery wiped tears from their eyes after Sentamu read out the results. The vote among lay members fell short by just four votes.
"It's crushing for morale, senior women clergy must feel despondent and most bishops and most clergy male or female feel hugely sad and worse than sad, embarrassed and angry," said Christina Rees, a Synod member and former chairman of the advocacy group Women and the Church.
"Women bishops will come, but this is an unnecessary and an unholy delay," she told Reuters.
Women already serve as Anglican bishops in Australia, New Zealand, Canada and the United States, but the Church of England, mother church for the world's 80 million Anglicans, has struggled to reconcile the dispute between reformers and traditionalists on whether to allow them in England.
The Church had already agreed to allow women bishops in theory but Tuesday's vote, on provisions to be made for conservatives theologically opposed to senior women clergy, needed to be approved before female Anglican priests could be promoted to episcopal rank in England.
The outcome presents a major test for Justin Welby, who takes over as the Church's spiritual head when Rowan Williams steps down as Archbishop of Canterbury at the end of the year. Both of them supported the reform.
"How much energy do we want to spend on this in the next decade ... and how much do we want to bind the extraordinary energy and skills of the new archbishop?" said Williams as he implored the Synod to back the legislation before the vote.
Bishop of Norwich Graham James said the Church's current bishops, who had strongly backed the proposal, would be meeting on Wednesday to consider a way forward.
"There are different opinions in the Church of England which it has tried to hold together. I think tonight's vote illustrates how hard that is and how high the barrier is we have set for ourselves," he told reporters.
Asked if women priests, who make up about a third of the Church of England clergy, would now feel they are second class priests, he said: "I recognise that many of them are going to feel that and are going to feel very disappointed.
"I think there's a sign and willingness on the part of many people in this Synod to find the legislation to allow this to go ahead. I hope it will not be many years before this comes about."
More than 100 members spoke during six hours of discussion in a vast circular chamber in Church House, the Church's central London headquarters, airing their views under a domed ceiling inscribed with a prayer to "them that endured in the heat of conflict".
The dispute centred on ways to designate alternative male bishops to work with traditionalist parishes that might reject the authority of a woman bishop named to head their diocese.
Conservative evangelicals and Anglo-Catholics argue that a male-only clergy is God's will or say that ordaining women bishops would break with the tradition of the male-only clergy that stretches back to the Twelve Apostles.
Bishops are crucial senior managers in Christian churches that uphold the episcopal tradition because only they can ordain priests and assure the continuation of the clergy.
"INTRACTABLE DIFFERENCES"
Welby, an experienced conflict negotiator, drew the loudest applause when he urged members to compromise and vote for the measure, citing bloody conflicts in the Middle East and Africa as examples of what intractable differences can lead to.
"At this very moment in places from Israel and Gaza to Goma in the Congo, there is killing and suffering because difference cannot be dealt with," he said.
"We Christians are those who carry peace and grace as a treasure for the world. We must be those who live a better way, who carry that treasure visibly and distribute it lavishly."
However, opponents said the legislation could not be passed in its current form. Lay member Jane Patterson urged the Synod not to "bow to cultural pressure", warning more priests would defect to the Roman Catholic Church if the law were passed.
"England cannot afford this loss if we're serious about sharing the Gospel with the nation," she said.
About 60 traditionalist clergy, including five male bishops, and about 900 lay members have already switched to the Roman Catholic Church after Pope Benedict welcomed those who had become alienated by the prospect of the changes.
The structure of the Synod means a "no" vote puts off the proposed reforms for at least another five years, extending the acrimonious debate.
Religion commentator Peter Ould, an Anglican priest, said Welby's work in conflict resolution should stand him in good stead in attempting to resolve the emotive issue.
"This is a guy who's gone off to Nigeria where he was nearly kidnapped and killed trying to bring conflicting parties together - I think he can handle the Church of England," he said.
Each of the 44 member churches in the worldwide Anglican Communion can decide for itself whether to allow women bishops.
Many Anglicans in developing countries are strongly opposed to women priests, no less bishops, and many national churches there have formed a parallel group to the Communion to coordinate their efforts against reforms they see changing Anglican churches in the West.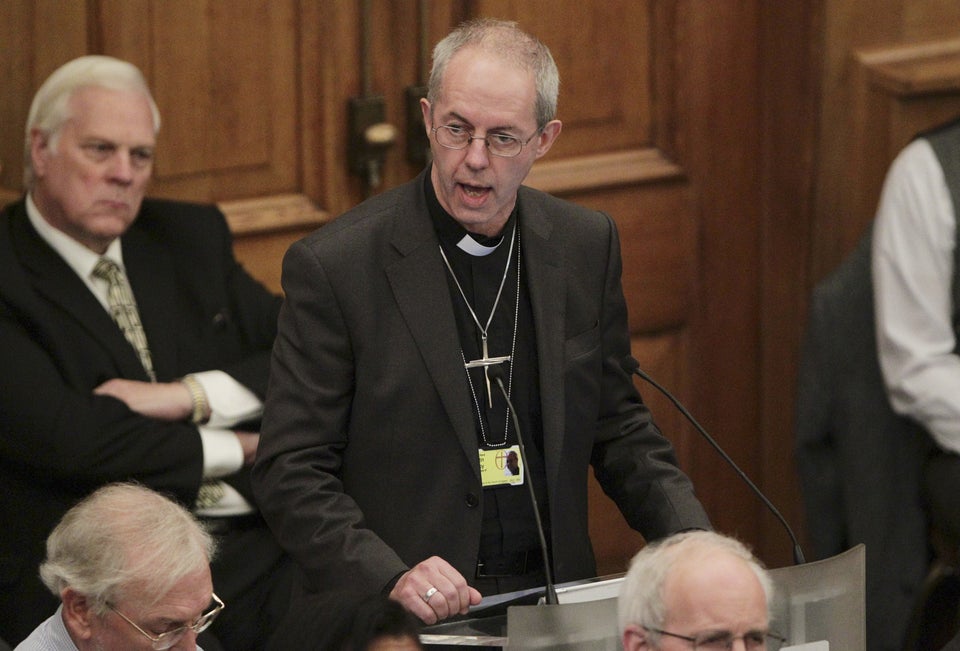 Church Of England Rejects Women Bishops
Inspiring Women Religious Leaders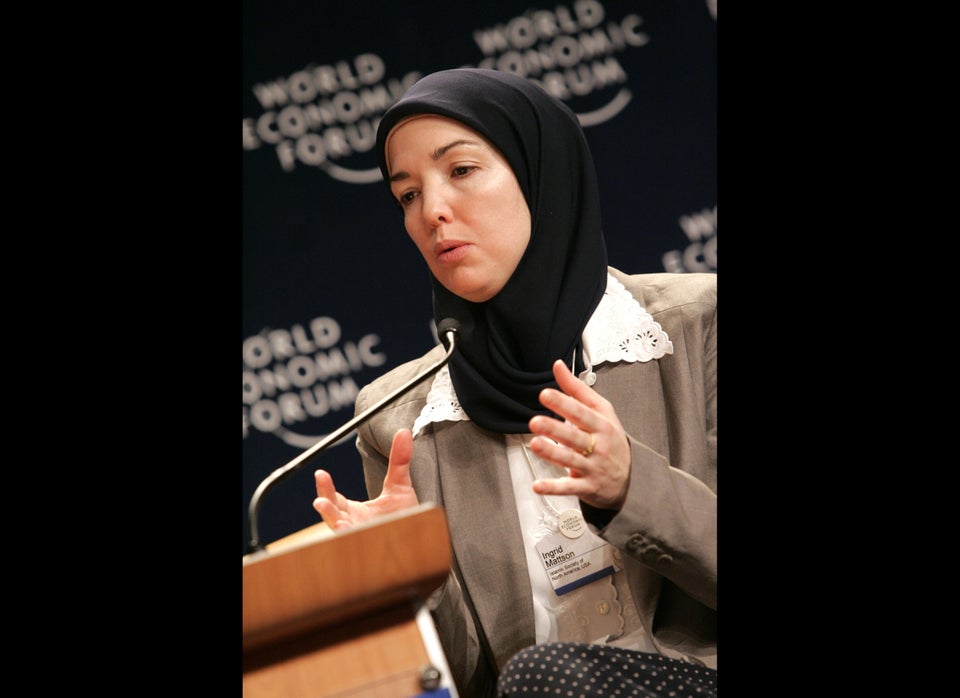 Inspiring Female Religious Leaders
Related
Popular in the Community