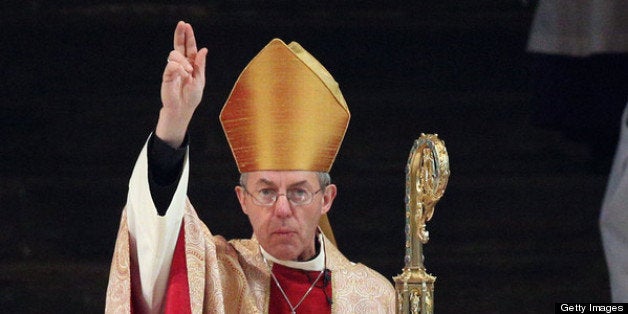 (Reuters) - The Church of England published a plan on Friday to approve the ordination of women bishops by 2015, a widely supported reform it just missed passing last November after two decades of divisive debate.
It said the new plan, outlined in a document signed by Archbishop of Canterbury Justin Welby and Archbishop of York John Sentamu, would be presented to the General Synod, the Church legislature, in July to begin the approval process.
The proposal would make allowances for traditionalists who oppose women clergy, a minority that blocked the reform at the last Synod meeting, but each diocese will have to have a bishop willing to ordain women to the priesthood, it said.
The issue pits reformers, keen to project a more modern and egalitarian image of the church as it struggles with falling congregations in many increasingly secular countries, against a minority of conservatives who see the change as contradicting the Bible.
"We are perhaps at a moment when the only way forward is one which makes it difficult for anyone to claim outright victory," said Bishop Nigel Stock, chairman of the working group drawing up new proposals after the reform's defeat last November.
"The Church of England should retain its defining characteristic of being a broad Church, capable of accommodating a wide range of theological conviction," he said in a statement.
The mother church to the world's 80 million Anglicans was thrown into turmoil when the reform won 73 percent support but failed because it fell four votes short in the House of Laity.
Legislation needs a two-thirds majority in the Synod's houses of bishops, clergy and laity to pass. Because of the legislative process, Synod members had said it would take five years before the reform could come up for another vote.
"It seems as if we are willfully blind to some of the trends and priorities of ... wider society," outgoing Archbishop of Canterbury Rowan Williams said at the time.
A Sunday Times survey in March showed 80 percent of those polled favored allowing women to become bishops and almost 50 percent thought the Church was wrong to oppose British government plans to legalize same-sex marriage.
The Church approved the ordination of women priests in 1992, but delayed making them bishops because of opposition within its previously all-male clergy. Bishops play a key role in many Christian churches where only they can ordain new clergy.
Women already serve as Anglican bishops in Australia, New Zealand, Canada and the United States, but Anglican churches in many developing countries oppose any female clergy and are working together to shield themselves against such reforms.
Several Protestant denominations allow women clergy, including bishops, but the largest Christian churches - the Roman Catholics and the Orthodox - do not. The Church of England decided to allow celibate gay bishops in January, earning stinging criticism from traditionalist African Anglican leaders.
The new plan would allow conservative bishops to continue in office while opposing women's ordination, but said "there should no longer be any dioceses where none of the serving bishops ordains women as priests."
It also suggested that future appointments might be influenced by a bishop's views on women clergy, saying that "many dioceses will want to insist that their diocesan bishop should be someone who ordains women".
(Reporting By Tom Heneghan)
Before You Go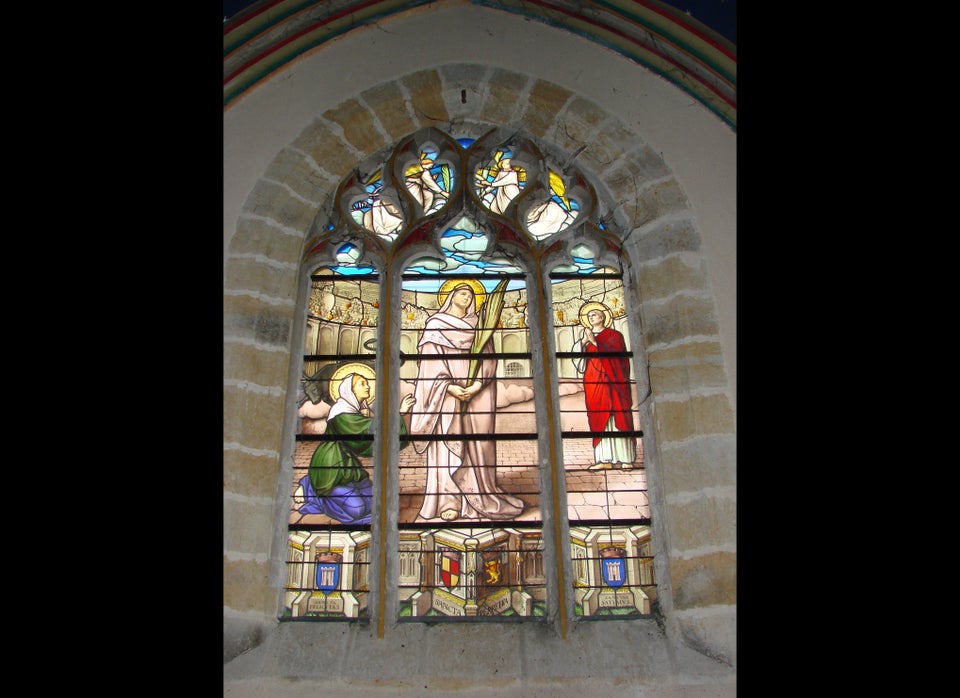 Christian Women You Should Know
Popular in the Community