 Teri Hu, a teacher at Fremont's Washington High School, has submitted a list of books to be taught in her Advanced Placement English class for the past five years.
The nearby Mission Peak Unitarian Universalist Congregation decided to fight back. The church has begun offering a free class on the books and has brought on Hu to teach it.
Between 2008 and 2010, Hu tried three times to get Dorothy Allison's National Book Award-finalist novel Bastard Out of Carolina onto the school's AP English supplemental reading list. Each time it was rejected for its graphic depiction of sexual abuse, despite being approved by the school district's textbook committee.
After Hu's third attempt to get the book placed on the reading list, the school board changed the rules preventing it from being resubmitted the following year. Hu then attempted to get Angels In America, Tony Kushner's Pulitzer Prize-winning play about the AIDS crisis during the 1980s, onto the list. She was again rebuffed.
"I didn't feel...[the book] was of substantial educational value," school board President Lily Mei told UPI. "The Color Purple is more uplifting...[in other books] there are characters out there that go through rape and abuse and have better endings."
Mei also said she was concerned that Angels In America did not portray Mormon characters in a positive light.
However, Mission Peak church leader Rev. Jeremy Nickel disagreed with her assessment. "When I read about this issue last summer, I was shocked that this could be happening in Fremont," Nickel said in a statement. "I have since learned that Fremont's School Board is the only school in the entire United States to have banned Angels in America. Bastard Out of Carolina has only been banned one other time."
"As a community that cherishes the free and responsible search for truth and meaning, and the inherent worth and dignity of all people," he continued, "I knew our congregation had to find a way to support Teri Hu, and work against this terrible and antiquated decision."
For her part, Hu has pledged to continue pushing for the school district to approve the literature. "It's like they don't want our children to read modern, relevant books," she told the Fremont Argus. "I am not giving up."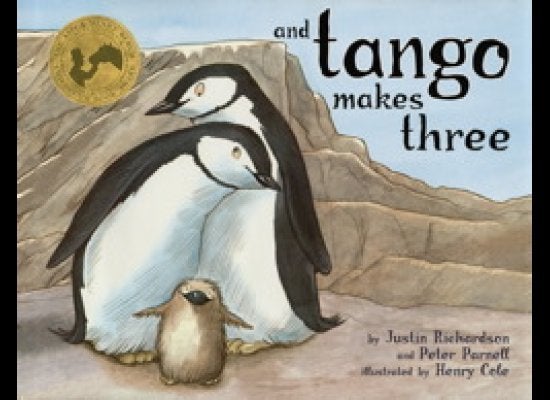 16 Books Challenged For LGBT Content