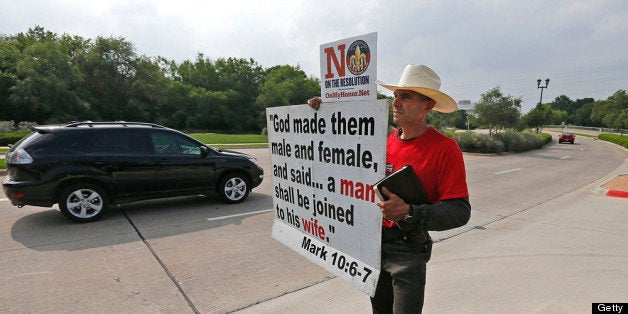 By Bob Smietana
USA Today
(RNS) For the Rev. Ernest Easley, the decision to cut ties with the Boy Scouts was simple.
The Bible says homosexuality is a sin. The Boy Scouts do not.
"We are not willing to compromise God's word," said Easley, pastor of the 2,300-member Roswell Street Baptist Church in Marietta, Ga., which has sponsored Boy Scout Troop 204 since 1945.
Easley, chairman of the Southern Baptist Convention's executive committee, said his church will shut down its troop at end of the year because of a recently adopted policy to allow openly gay scouts. He's urging other Baptists to do the same.
Roswell Street is one of the first churches to cut ties with the Scouts over the new policy. Southeast Christian Church in Louisville, a 23,000-member megachurch, has also announced plans to shut down its troop. Other critics of the new policy, which doesn't take effect until January 2014, are taking a wait-and-see approach.
The Southern Baptist Convention, whose 3,981 Scout troops make it the BSA's sixth-largest religious sponsor, plans to address the issue at its annual meeting in Houston, June 11-12. About 70 percent of Scout troops are chartered by a faith-based group.
Deron Smith, a spokesman for the Boy Scouts, said the organization will help troops that have lost their church sponsors to find new homes. He said the new policy fits the beliefs of most religious groups that sponsor troops.
"This policy reaffirms that doing one's 'duty to God' is absolutely explicit and one of the fundamental principles of Scouting and states that sexual conduct by any Scout, heterosexual or homosexual, is contrary to the virtues of Scouting," he said in an e-mail.
The Scouts' two largest religious sponsors, the Church of Jesus Christ of Latter-day Saints and the United Methodist Church, both said they intend to remain involved in sponsoring Scout troops.
Kent Barnett, executive director of the Abilene, Texas-based Members of the Churches of Christ for Scouting, says he wishes the Boy Scouts hadn't changed their policy, but said churches should "not take their ball and go home."
He said his troop, which is sponsored by Abilene Christian School, will continue its programs. "These Boy Scouts still need godly men and women," he said.
At least one denomination hopes the new policy will lead to more Boy Scouts in its churches. The Rev. Mike Schuenemeyer is executive for health and wholeness advocacy for the United Church of Christ, which sponsors 1,191 scout troops. He said the church has downplayed that relationship in the past because of the BSA's previous ban on gay Scouts but now wants to expand.
Cutting ties with the Boy Scouts makes no sense, he said, because it tells gay Scouts they should be shunned. "It sends a terrible message to youth of any sexual orientation," Schuenemeyer said.
Roman Catholic leaders have had a mixed response to the new Boy Scout policy.
Bishop David Choby of the Catholic Diocese of Nashville said there's no conflict between the Boy Scout policy and Catholic teaching. He said that although gay Scouts are allowed, sexual behavior of any kind is not allowed.
"The policy in its form is not inconsistent with church teaching, which upholds the dignity of each and every human being, regardless of sexual orientation," he said. "It does not communicate in any way an approval or support for sexual activity between scouts."
Bishop Paul Loverde of Arlington, Va., was more critical.
"I deeply regret that the leadership of the Boy Scouts of America, after years of principled and steadfast resolve, has now wavered in their commitment to the values that the Scouting movement has traditionally embraced and taught," he said in a statement to the Catholic Herald, the diocese's newspaper.
(Bob Smietana writes for USA Today and The Tennesseean in Nashville.)
Related
Before You Go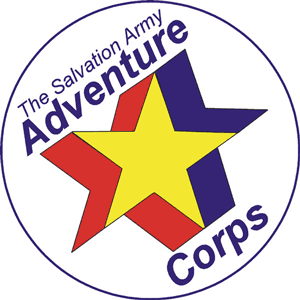 Church-Based Boy Scouts Alternatives
Popular in the Community