A St. Louis religious group of volunteers that serves hot home-cooked meals to the homeless was ordered to cease its operations until it gets a permit.
For the past year, Churches of the Streets, a community-based organization of Christian volunteers, has been serving dozens of homeless people every Monday night who have nowhere else to go, the St. Louis Post-Dispatch reported. But after the paper ran a feature lauding the group for its benevolent work earlier this month, the city's Health Department told the group that it had to stop feeding the homeless until it gets proper documentation.
"They're doing a good thing, they really are," Pat Mahoney, an environmental health supervisor with the city Health Department, told the Post-Dispatch. "It's because they're serving the public. The moment you start inviting the public to attend, that's when we get into it."
The group thought it was in the clear since it serves its clients on private property. Additionally, residents are allowed to hold barbecues and tailgate out in the open, so Churches of the Streets assumed that feeding people in need would fall under the same category.
But officials say the eating events are not the same.
"It's open to the public, so anything open to the public falls under the food code," St. Louis' health director Pam Walker told the Riverfront Times. "They were bringing the food in their cars and setting it up outside. There's a lot of potential there for food to go bad, and homeless people have a right to not suffer from food poisoning."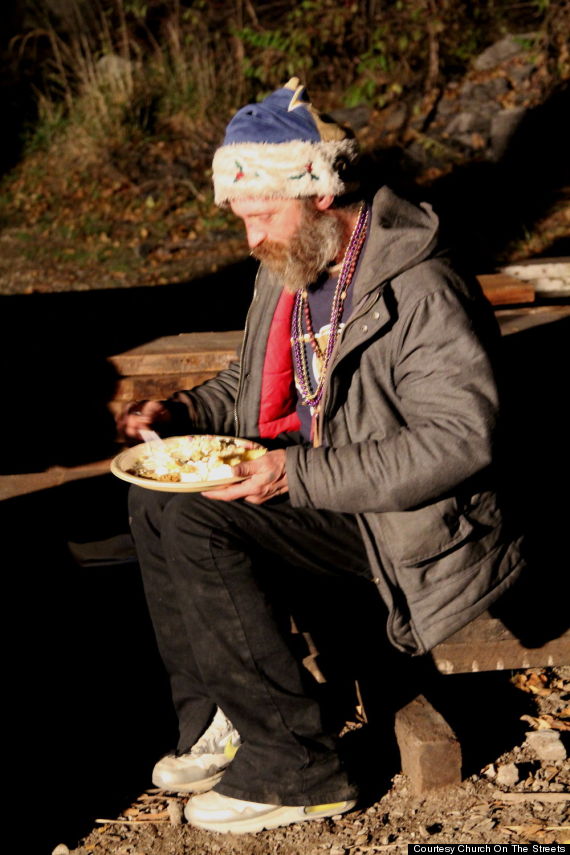 But securing a permit may not possible for the group because it's too costly.
A temporary permit will run the group $50 per day, and annual fees for food establishments range from $130 to more than $300, according to the Post-Dispatch.
A major concern is that these clients will have nowhere else to turn. Because Churches of the Street is open to everyone and has no rules for participating, it brings in a group of people who don't feel comfortable anywhere else.
"A lot of the people here don't feel welcome in [other] churches, which is sad," church organizer Ralph Valdes told the Post-Dispatch. "So we try to put out the idea that you're accepted here, that there is hope."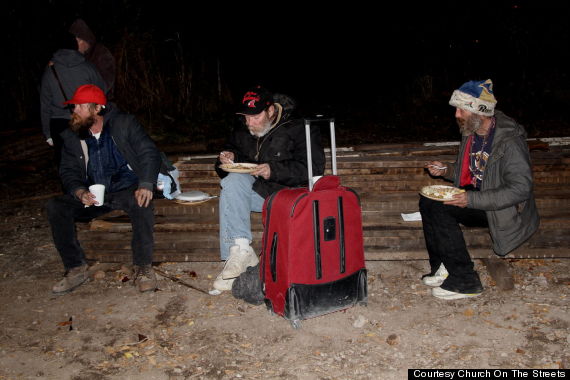 Churches of the Streets is just one of a number of religious groups that was told to stop helping some of the most vulnerable populations.
In August, Love Wins Ministries, an organization that feeds breakfast to anyone who needs it on Saturdays and Sundays in Raleigh, N.C., was threatened with being arrested if it didn't shut down its operation.
The group has been volunteering in Moore Square for the past six years and plays a particularly crucial role since no soup kitchens are open on the weekends in Wake County and the city of Raleigh, Rev. Hugh Hollowell, pastor and director of Love Wins, wrote in a blog for HuffPost.
This group also can't afford to purchase a permit, which costs $800 per day, according to Hollowell.
But Hollowell said he simply could not be deterred.
"We will feed people," he wrote in his blog. "I am, after all (however imperfectly), a follower of Jesus, who said himself that when we ignore hungry people, we ignore him."

Calling all HuffPost superfans!
Sign up for membership to become a founding member and help shape HuffPost's next chapter
BEFORE YOU GO
PHOTO GALLERY
Organizations that help the homeless