The religious community in Orlando is showing support for victims and families of Sunday's horrific mass shooting.
Several churches in the Orlando area have offered to host funerals for the victims of the tragedy at their facilities, free of charge.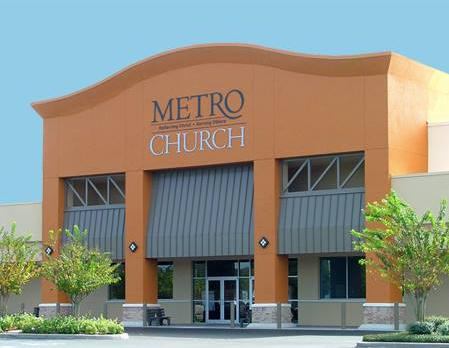 Pastor Bernie Anderson of the Forest Lake Seventh Day Adventist Church, one of the churches involved in the compassionate gesture, told The Huffington Post that many in the religious community are devoted to standing with the victims and their families.
"People want to come to the assistance and the aid of people who are clearly devastated and there's no barrier to that. There's nothing that will keep us from that," he said. "It's a true expression of love. It's just to say 'This is my brother, this is my sister, these are people in need' ... we have to be there."
In addition to Forest Lake SDA Church, many others including Metro Church, and the Florida Hospital Church have opened up their doors for loved ones to use for funerals or memorial services.
Several of the places of worship are taking their generosity a step further as well. Metro Church noted in a statement that they'd also be willing to provide a Spanish-speaking minister for the service if needed, as well as grief counseling, and food for the families, among other items and services.
Anderson's church has offered to live stream the services or memorials in the event that victims' loved ones are unable to come to Orlando. The church is also willing to refer families to local vendors and businesses that have expressed interest in helping during this time.
Senior Pastor Andy McDonald of the Hospital Church has offered to help with services in any way possible.
"If they need clergy, if they need help to plan the service, print programs -- anything they would need to hold a funeral service we'd be happy to do that for them," he told HuffPost.
Anderson added: "It really is about love. It's about loving people and being present with people. That's the true heart and character of our community and our city."
Related