Jesús "Chuy" García, a Cook County commissioner and veteran progressive leader, easily won the March 20 Democratic primary race to succeed Rep. Luis Gutiérrez, who is retiring this year from Illinois' 4th Congressional District.
But the implications of García's primary win stretch far beyond the safe Democratic congressional seat. García's coattails have elevated a new generation of mostly Latino, millennial progressive officials who ran as critics of Chicago's reigning Democratic Party "machine."
When García delivered his victory speech, he brandished a broom to celebrate the proverbial "sweep" of the entire slate of progressive candidates he endorsed: Aaron Ortiz and Delia Ramirez, Democratic nominees for state House; Alma Anaya, a García aide set to replace him on the Cook County board of commissioners; and Beatriz Fausto-Sandoval, the Democratic nominee for 14th Subcircuit judge.
HuffPost interviewed García about the success of the slate, the future of progressive politics in Chicago and what he plans to prioritize in Congress. The transcript below has been edited and condensed for clarity.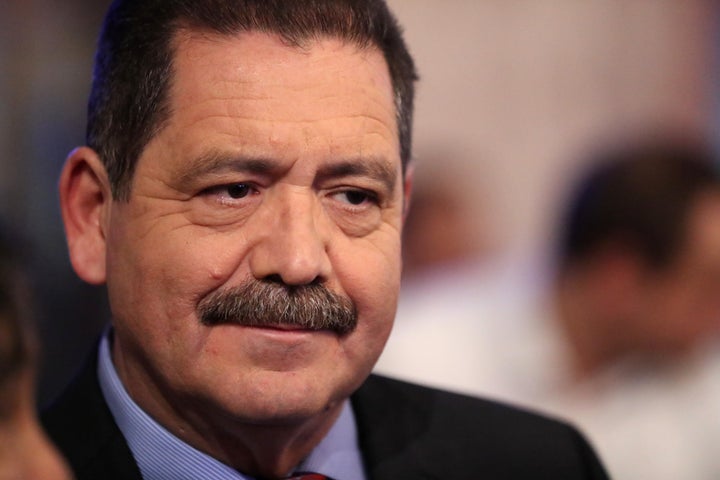 One of the lesser-known stories of last Tuesday's primaries is that your slate of progressive down-ballot candidates swept their races. How did you do it?
We had a sense that the southwest side of Chicago has been disenfranchised more than any part of the metro region, and certainly in Cook County, primarily because it is a Mexican-American community, an immigrant community and thus a young community. Historically it has had a smaller voting population than other parts of the city where there are Latinos.
We knew that things had changed over the past 20 years, where more younger voters have turned 18. They probably did not have a very strong connection to politics or the electoral process.
But the terrain has continued to shift and the southwest side was ripe for change. We felt that that had changed because of the experiences of the past four years in particular, the 2015 mayoral election when I ran against Rahm Emanuel, and forced the city's first runoff election.
And then the following year, in 2016, Bernie Sanders' run in the primary against Hillary Clinton raised political awareness and got people engaged in elections and politics to a significant degree.
Then the third component was that the aspirations of the Mexican community for greater political empowerment would be an important ingredient in this election cycle with my run for Congress. One, I am an immigrant. Two, I am of Mexican-American heritage. My name recognition and high favorables would be an important strength for the slate.
We also calculated that older voters, those who have sort of been in my base for several decades, voters who are today between 45 and 70, would respond positively to the candidacies of young people like our progressive slate. Because the progressive slate represents the aspirations of our community, it represents their children and grandchildren coming of age and ready to take the reins of leadership.
We are also very happy that we could finally field a slate that was 50 percent female and 50 percent male. We thought that that would appeal to everyone across the board because of the fairness of it all.
The election proved that those assumptions were spot-on. And, of course, there isn't a happier guy than me in Chicagoland right now.
How did you decide who would be on your slate? Did you vet their progressive credentials?
The vetting that took place wasn't done by the 22nd Ward political organization members. It was a larger grouping of people on the southwest side, and we consulted with our allies. It wasn't a perfect process by any stretch. It was very challenging to attempt to come up with these candidates.
We consulted with labor, with women. Of course, they had to be pro-labor, they had to be pro-choice, they had to be anti-machine, they had to be pro-environment. There were critical issues that in order for them to be aligned with progressive values they have to sort of express a knowledge of and to share in those values.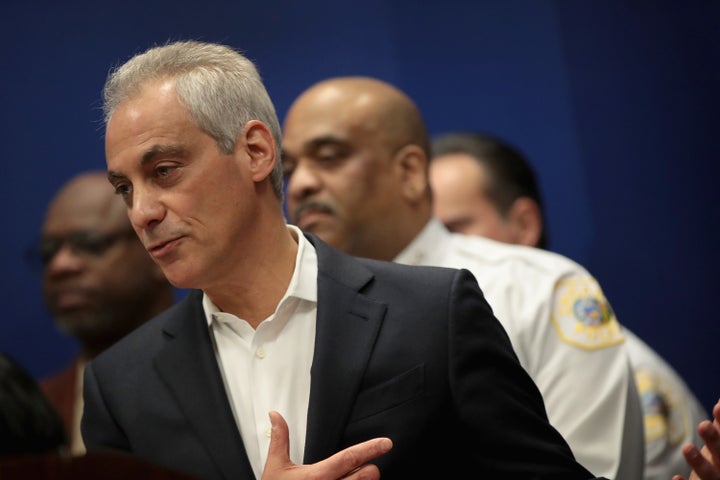 Is this the beginning of the end of Chicago's Democratic machine?
It was a very good night for progressives. The most disenfranchised part of the city and the suburbs were successful. Millennials, Latinas and Latinos, progressive-oriented politics and individuals, and individuals with strong roots in their communities had a very good night.
It's not an insignificant thing that the Cook County assessor's race resulted in the defeat of the person who heads the local Democratic Party. There's a lot of change in the air at the national level and at the state and local level with the decision that the national party, the DNC, has to make about whether it will accept the reform commission's recommendations. It will be telling about whether the party will be more open and embracing of other parts of the party.
How does this position Chicago progressives to take on Mayor Rahm Emanuel in 2019?
It's a bit early yet to say. We're savoring the moment and trying to come up with a better analysis of all the lessons that need to be incorporated. We haven't seen, for example, an analysis of all those people who voted and what might have been the effects of our 2015 campaign on them. Right now we can only speculate. A little more data will provide a more concrete argument for making policy recommendations about the direction of the party
"Democracy might be a messy undertaking, but it's the best form of government that can prevail anywhere in the world."
But are you ― not you as a candidate ― eager to try for more progressive leadership at city hall?
Absolutely. There is a desire to see voices who represent progressive values and neighborhood empowerment and an equity agenda in local government in Chicago and the city council.
What do you say to people who argue that Democrats taking on other Democrats is misguided?
That's what democracy is all about. Having a forum where issues can be debated, where ideas are free and flowing, is a good thing. Democracy might be a messy undertaking, but it's the best form of government that can prevail anywhere in the world. That's what will attract new voters to participate and to engage and to stand up as progressives and as leaders, including as candidates and as representatives.
If there aren't demands made of political leaders and parties and government then power will never be distributed in an equitable manner. For people who care about equity and justice, having a lively debate and process is a must. That's what I think is going on in Chicago and Illinois at the present time ― as well as the country.
One of the missing ingredients in Bernie Sanders' 2016 bid and frankly, in your 2015 mayoral bid, was the support of black voters. Why do you think some progressive candidates have struggled to make inroads in the black community and what needs to be done about that?
For one, you always have to examine context. If you examine the 2015 context, you'll see that it was an 11th-hour candidacy, so we didn't have time to solidify with a coalition in a less pressurized environment. Two, don't forget that I was running while Obama, who hails from Chicago and is highly revered by many African-American voters, endorsed the incumbent mayor and cut ads to that effect just as we were going to the final leg of the campaign.
Those were big factors. And when you overlay that with the amount of money that was injected into the campaign and that was used to define me in a negative light, there's a pretty good lens to understand why the results of that election ― the fact that I did receive 43 percent of the African-American vote doesn't exactly spell out a failure.
It's a very different comparison from the Bernie Sanders phenomenon in 2016. We did achieve a runoff and no one in Chicago has done that before ― black, white or Latino.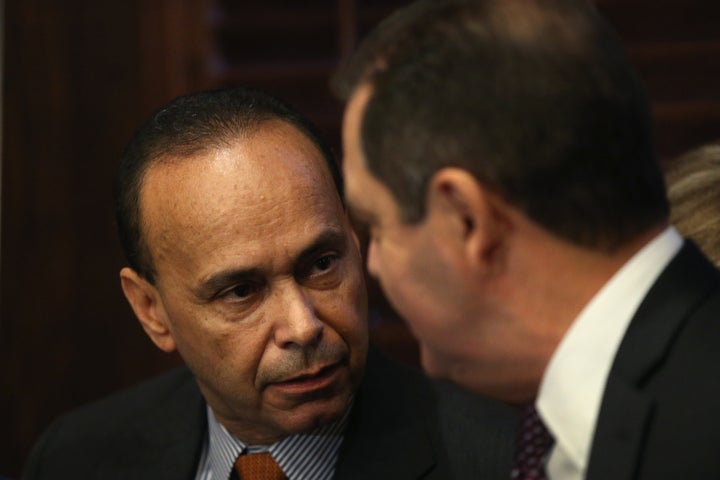 Still, speaking about the progressive movement more broadly, what do you see as the challenges and the keys to success in the black community?
Candidates who are seeking to represent the community need to be rooted in their communities and they need to voice the issues and policy solutions that can improve the lives of those communities. They also need to articulate how they will work in coalition with other progressives across the city and the region to bring about the changes that are needed, as well as how transforming the grim realities of disinvested communities can be addressed by a federal government that is different from what we have in place today.
What will your priorities be as a member of Congress?
For one, given the number of immigrants in the district, upwards of 230,000 alone, the number of mixed-status families in terms of immigration, obviously addressing DACA, addressing the plight of DACA families, as well as the larger plight of 10 million-plus undocumented people, remains a priority for the district. I plan to be an engaged proponent of immigration reform.
I also remain very passionate about access to college and vocational education and training ― and their affordability. I'm a big proponent of making public colleges and universities free. I will be chiming in hard on that issue.
The third area, and it's connected to the workforce piece, is creating good-paying jobs and jobs in growth industries, especially in green industries that will enable people to provide for the families. I support a strong and robust infrastructure bill that can rebuild infrastructure across the country. For Chicago, that means a greater investment in transit and transportation and of course keeping us the crossroads of the country because of our highways and railways and our two international airports.
Your predecessor, Luis Gutiérrez, of course, was a point person on immigration reform. But during the brief government shutdown, he was at one point willing to trade a border wall for protected status for the DACA recipients during negotiations with the president. Would you have done that? What are your deal-breakers for a DACA fix?
With respect to the border wall, I remain staunchly opposed to a wall. We never knew what a border wall exactly meant when that conversation took place. I heard different figures in terms of billions of dollars that that might have entailed at that time. The more the American people learn about the cost and the futility and how backward that idea is, it will lose some of the appeal that the Trump rhetoric created in the '16 election and he has sought to maintain that.
On immigration, I will be an active proponent of commonsense reform that will look at the entire situation and that will seek to protect family reunification-based immigration that has been the staple of our immigration policy for 100 years.
So you won't rule out the wall categorically as a deal-breaker in DACA negotiations?
I find the wall to be extremely insulting and just outrageous for our time. So I would not be open to speculating further on that.
Is withholding government funding a tool in the toolkit in the fight for a DACA fix?
It is a tool in the toolkit. To engage in mere speculation at this point in time doesn't seem that fruitful to me.
Do you fault leadership for not fighting harder for the DACA recipients at any juncture?
It doesn't do a lot of good to criticize that at this point in time. The Supreme Court's refusal to intervene in two district court cases has essentially given the Congress leeway to potentially not have to address the DACA issue this year. I'm hoping I'm wrong about that and advocates will prevail upon Congress.
There's plenty of blame to go around but I'm looking forward at what will be in front of me when I get to Congress.
Will you vote for Nancy Pelosi as House Speaker?
I don't know at this point. I don't know if she'll be running for leader of the House. I haven't had an opportunity to speak with her yet, or to meet her. So I would like that opportunity.
Before You Go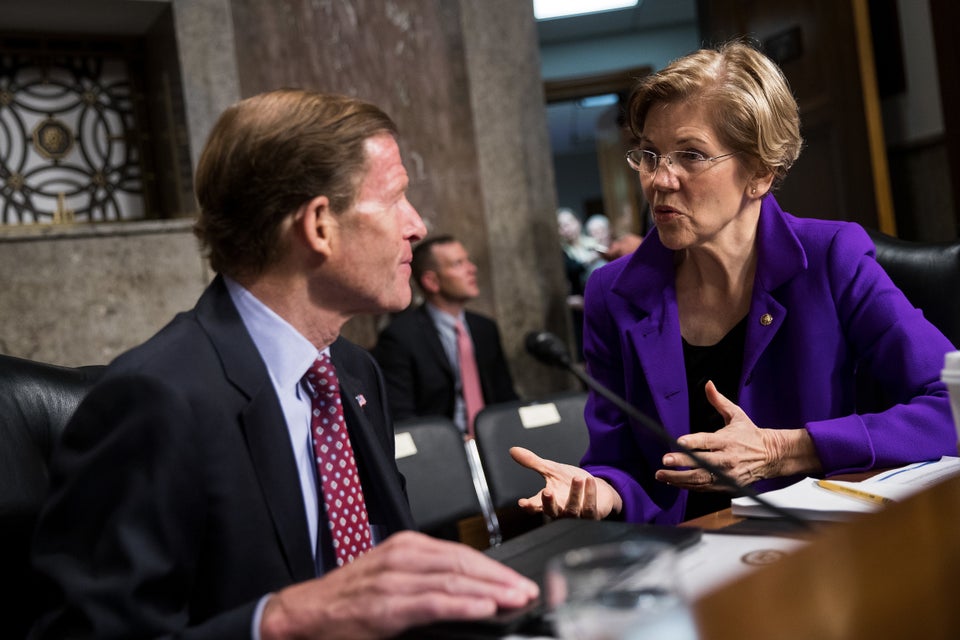 2017 Scenes From Congress & Capitol Hill
Popular in the Community