Outgoing CIA Director John Brennan held nothing back in his disdain for some of President-elect Donald Trump's vitriolic Twitter rants.
In an interview with The Wall Street Journal that was published Monday, Brennan referred specifically to Trump tweeting last week about an unverified intelligence dossier that accused him, among other things, of having long-standing ties with Russia:
Trump sharpened his attack on Sunday, directly slamming Brennan for being "the leaker of Fake News" after the CIA director spoke about Trump's impulsive character during an appearance on "Fox News Sunday."
"I think it's the right and, indeed, the responsibility of the president of the United States to challenge the conclusions of the intelligence community," Brennan said in response.
But he made it clear that it crosses a line to accuse these agencies of leaks.
"Tell the families of those 117 CIA officers who are forever memorialized on our wall of honor that their loved ones who gave their lives were akin to Nazis," he said. "Tell the CIA officers who are serving in harm's way right now and their families who are worried about them that they are akin to Nazi Germany. I found that to be very repugnant."
Brennan also rejected the accusation that he had leaked the intelligence report written by Christopher Steele, a former British spy hired to conduct opposition research on Trump.
"I would have no interest in trying to give that dossier any additional airtime," he said.
He specified that it was the FBI's responsibility to investigate links between Trump and Russia, not the CIA's.
"There was an interest on the part of the bureau to make sure that the president-elect was aware of and informed of" the dossier, he said. "The feeling was wanting to make sure that given the very salacious nature of it, the president-elect was at least aware of it so he could take it into account and do what needs to be done."
Before You Go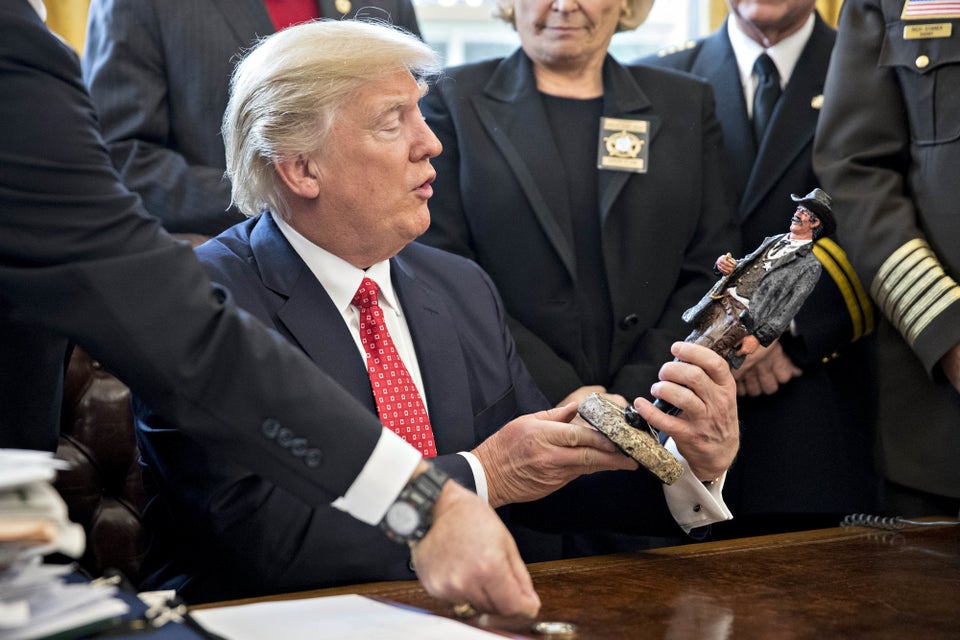 Donald Trump
Popular in the Community