A little more than three years ago, Congress passed a law ordering the nation's top intelligence agencies to review their classification procedures. Those reports on government secrecy are finished -- but they won't be released for public consumption just yet.
The National Security Agency, Central Intelligence Agency and Defense Intelligence Agency have all rebuffed HuffPost's requests for copies of the reports on over-classification, or withholding documents from the public with no compelling or legal reason to do so. None of these reports, produced by the agencies' inspectors general, are themselves technically classified, but they have been marked "for official use only," which means they can only be released to the public after a review process.
The NSA said its report is "not available for public release" and told HuffPost to submit a public records request. The CIA refused to respond on the record to HuffPost's request for its report, but a spokesman did say that its review had found no instances of over-classification. The lesser-known DIA provided more detail; according to a spokesman, the agency's report found that its personnel "often misclassify, and typically that means over-classify, information."
"The refusal by several agencies to release their reports on over-classification is actually a neat illustration of the problem -- too much information is being withheld from the public for no good reason," said Steven Aftergood, the director of the Project on Government Secrecy at the Federation of American Scientists. "But we basically knew that already. The real question is what to do about it."
The agencies' reports are the fruits of an earlier effort to address the problem of over-classification. In 2010, President Barack Obama signed a law called the Reducing Over-Classification Act that imposed a September 2013 deadline for spy agencies' inspectors general to review the classification system for documents.
The law was passed because when it comes to secrets, government agencies all too often err on the side of caution or fear. In a 2012 report, the Public Interest Declassification Board -- whose members are appointed by the president and Congress -- found that our current classification system is "fraught with problems. In its mission to support national security, it keeps too many secrets, and keeps them too long."
The American public learned only in September about how an atomic bomb was almost accidentally detonated over North Carolina in 1961. And CIA documents from 1962 about the Berlin Wall were only recently declassified.
"Why in the world did we feel compelled to even classify East Germany press reports? And why is so much still classified, now that the wall has long been demolished, Germany reunified and the Cold War ended?" asked James Warren in the New York Daily News. "It's just dumb."
Critics of government secrecy argue that needless over-classification encourages people like Edward Snowden to head to the press. After she was sentenced to a 35-year prison sentence, former Army Pfc. Chelsea Manning said in a statement that she gave documents to WikiLeaks in part because "Whenever we killed innocent civilians, instead of accepting responsibility for our conduct, we elected to hide behind the veil of national security and classified information in order to avoid any public accountability."
The CIA, NSA and DIA all said they met their September 2013 deadline.
Asked to characterize its inspector general's findings, however, the NSA did not respond to a request for comment.
CIA spokesman Todd Ebitz said in an email that "the [Office of the Inspector General] report, which was provided to the Congressional committees specified in the Act, concluded that CIA classification policies, procedures, and regulations are consistent with federal requirements and have supported implementation of an effective classification management program."
"The CIA OIG found no instances of over-classification in the sample of finished intelligence products that were reviewed as part of its evaluation of the Agency's classification management program," Ebitz said.
A DIA spokesman went into the greatest detail. His agency's inspector general, he said, found in a summary that "agency classification practices were overly protective and risk-averse," and "that because these practices are deeply rooted in the culture, it will take special senior leadership emphasis to change how people work with classification."
The DIA inspector general recommended that the agency implement new, more tailored training for its different divisions. The authority to classify documents is now supposed to align with a new centers-based model at the agency. The third recommendation was that the agency consolidate its classification guides "so you have fewer guides and more clear guidance." And finally, all the agency's new guides should undergo quality control.
The DIA decided to accept all of its inspector general's proposals, the spokesman said, which are now in "varying stages of implementation."
The spy agencies' comments come on the heels of earlier reports issued by other federal agencies that found spotty implementation of their own accepted classification policies.
The Department of Homeland Security released its report in August. Findings for the Federal Bureau of Investigation came as part of a Department of Justice report from September that found a combined 170 marking errors on 56 classified FBI documents. The Department of Defense also completed a report that found that 70 percent of the 220 documents it reviewed had classification discrepancies, and 23 documents were misclassified.
Aftergood, of the Federation of American Scientists, said that all the reports he has read so far, while they shed some light on over-classification, "fell short of expectations because they asked the wrong question."
Even if the CIA, NSA and DIA eventually release their reports, Aftergood suggested, the public may be underwhelmed. Instead of considering deeply the question of government secrecy and its corroding influence on the public's right to know, he argues, inspectors general have decided to count emails and memos. They did not reconsider an executive order issued by Obama in 2009, or question the reasons for classification at a more fundamental level.
"They defined 'over-classification' as classifying information in violation of the executive order on national security secrecy," Aftergood continued, "but the real issue is that the executive order itself permits too much information to be classified. And that is a problem that goes beyond what the IGs were prepared to consider."
Support HuffPost
The Stakes Have Never Been Higher
Before You Go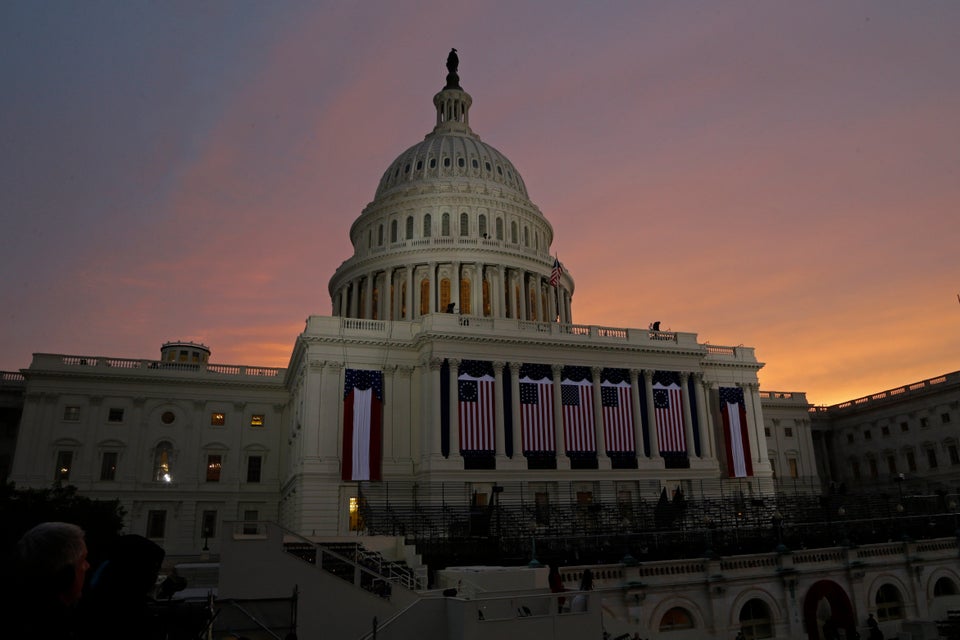 U.S. Capitol Photos
Popular in the Community