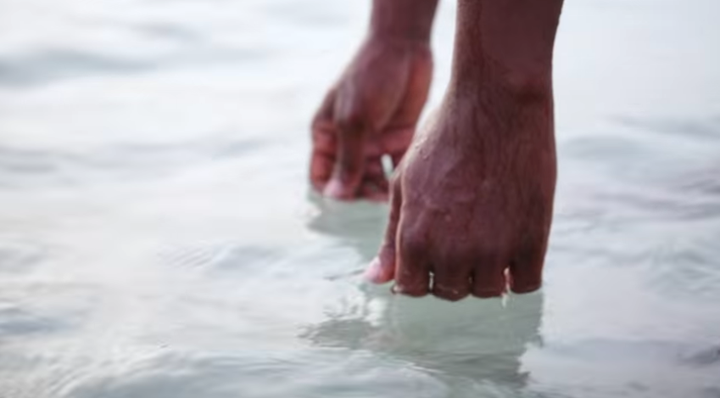 A federal court will hold the first hearing on Friday in a lawsuit between three former CIA black site detainees and the two psychologists who were hired by the agency to help develop the enhanced interrogation program, which involved the systematic use of torture. Even in its early stage, the lawsuit represents a major step in the effort to hold individuals accountable for the CIA's use of torture between 2002 and 2007.
In past efforts to hold the CIA accountable, the U.S. government has blocked cases from moving forward, arguing that lawsuits would risk exposing state secrets. But since the release of the Senate torture report, much of the relevant information for the case is now public. The Justice Department filed a "statement of interest" in the case earlier this month, but has held off on blocking it.
The American Civil Liberties Union is representing the three former detainees. Two of them, Suleiman Abdullah Salim and Mohamed Ahmed Ben Soud, survived their captivity, while one, Gul Rahman, died in a CIA prison in 2002. Steven Watt, one of the ACLU lawyers, says his team can litigate the case relying entirely on public records.
Lawyers for James Elmer Mitchell and John "Bruce" Jessen, the two psychologists, are trying to have the case thrown out, arguing in part that their clients have immunity because they were working for the government. Their lawyers have indicated they expect to require classified information to make their defense if the case goes forward, and the government could still invoke its state secrets privilege in the future.
The ACLU's case draws heavily on now-public documents, including the Senate torture report, which thoroughly detailed Mitchell and Jessen's role in the CIA's interrogation program using the code names Grayson Swigert and Hammond Dunbar, respectively. The report also identified the former prisoners as three of the 39 detainees exposed to the CIA's "enhanced interrogation techniques," some of which were later banned by President Barack Obama.
The lawsuit has already made public details of the torture the three men experienced in CIA custody that go beyond the Senate's 500-page report -- which is a summary of a still-classified document that is over 6,000 pages long. If the case goes forward, Watt said the two surviving former detainees will likely testify in court about their treatment, which could offer the public a further window into the now-defunct CIA torture program.
The case has also provided Salim, Ben Soud, and the family of Rahman some sense of public recognition of what happened to them. The two surviving former prisoners first saw references to their treatment in the Senate torture report last year when Watt met with them and discussed the possibility of a lawsuit. "It was very moving," he said of showing the men that their experiences were, in part, finally documented.
The first hearing will be held in Spokane, Washington, where Mitchell and Jessen headquartered their company when they worked with the CIA.
The ACLU alleges that Mitchell and Jessen, whose company received $81 million from the CIA, provided "a scientific veneer" to the torture program, drawing on experiments from the 1960s in which dogs were taught "learned helplessness" after being subjected to systematic and uncontrollable pain.
In addition to monetary damages, the former CIA prisoners are hoping to see individuals held accountable for their role in the U.S.-sanctioned torture program.
Here are the three prisoners' stories:
Suleiman Abdullah Salim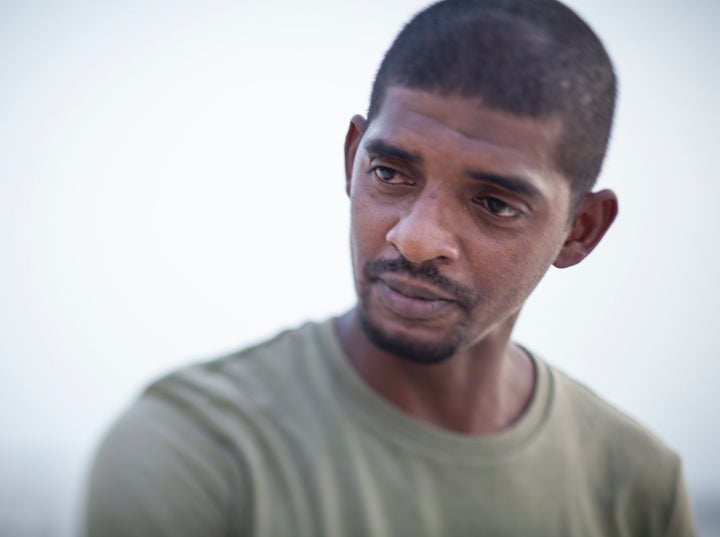 It's hard for Salim to discuss his time in CIA custody without being overcome by disturbing flashbacks.
"Every time I think of prison, flashback come. I can't sleep. I can't eat. I can't smell," Salim said last year in a video produced by the ACLU. "I'm in so much pain. I don't understand anything. I have headache. Too much headache. I want to vomit. I'm innocent. Why they beat like that?"
During his imprisonment, Salim was subjected to beatings; forced nudity; blaring music; sleep, food and light deprivation; confinement in small boxes; and "water dousing" (a method similar to waterboarding). He was also forced to sit or stand in painful "stress positions."
The Tanzanian fisherman was working in Somalia and had recently married when he was abducted in March 2003 by the CIA and Kenyan security forces, according to the complaint filed by the ACLU. (It has been reported that he was captured by a Somali warlord, who turned him over to the Americans in exchange for payment.) Salim was held in a CIA black site in Afghanistan for over a year, before he was transferred to the U.S. military and held at the Bagram Air Force Base for an additional four years.
Salim's torture began before he even entered a CIA prison. After he was abducted from Somalia, CIA personnel cut off his clothes, forced an object into his anus and photographed him, the ACLU alleges in its complaint. They then put him in a diaper and clothed him, covering his head with a hood, goggles, and headphones. From there, they boarded him onto a small aircraft where he was shackled to the ground.
Once in Afghanistan, he contemplated suicide, secretly stashing painkillers he had received to treat several broken bones -- injuries sustained during his abduction -- for a potential overdose.
Salim recalled one method in which CIA personnel forced him to lay on a sheet of plastic while they beat him and poured ice-cold water on him, before rolling him up in the plastic sheet. They repeatedly alternated between interrogating him and putting him back on the ground for the cold water treatment. "He told me, 'I know you seaman. But here rain not finish," Salim said in the ACLU video, quoting a CIA interrogator.
Salim was never charged with a crime. When the U.S. released him in August 2008, he received a document from the Department of Defense concluding he posed "no threat to the United States Armed Forces or its interests in Afghanistan."
Clara Usiskin, a human rights lawyer who met with Salim in 2009 in Zanzibar and helped him get therapy for his post-traumatic stress disorder, said his case was "by far the worst" of the several survivors of torture she had interviewed.
Now living with his wife and daughter in Zanzibar, Salim says he likes to listen to reggae singers like Bob Marley to stay positive. He is back to working as a fisherman, a job that makes him happy. "Flashback don't come to fishing," he said.
Mohamed Ahmed Ben Soud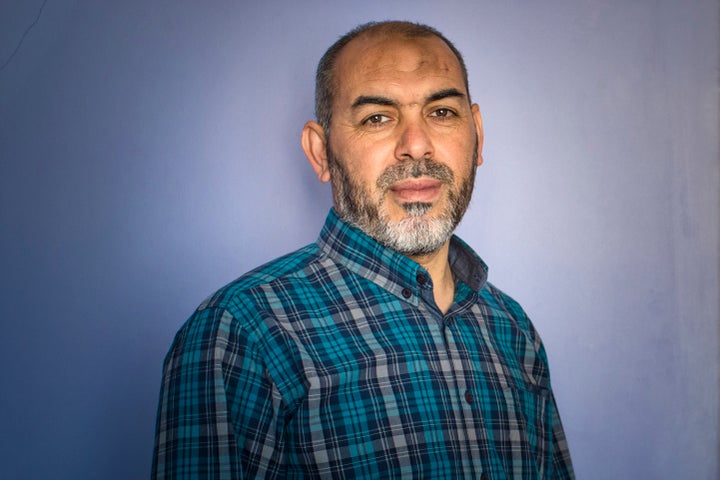 When Ben Soud met with Watt last year, he impressed the lawyer with the level of detail he was able to recall about his time in CIA custody. When Watt asked Ben Soud how he retained such clear memories, Ben Soud said, "I wanted to remember so I could tell a lawyer or an official when I got out."
Born in Libya, Ben Soud fled the country in 1991 out of fear of persecution from Muammar Gadaffi's government. He joined the Libyan Islamic Fighting Group, an armed Islamist group opposed to Gaddafi's regime that the U.S. later listed as a terrorist group.
U.S. and Pakistani forces raided his home in Pakistan in April 2003 and turned him over to the CIA. He was held for two years in two different CIA black sites in Afghanistan, codenamed COBALT and ORANGE in the Senate torture report, before he was released without charge and sent back to Libya. He was sentenced to life in prison by the Gaddafi regime and remained behind bars until the revolution that ousted the dictator in 2011.
The CIA used torture methods on Ben Soud that were similar to the ones they inflicted on Salim: wall slammings; beatings; confinement in boxes; water torture; forced stress positions; blaring music; forcing him to be naked for prolonged periods of time; and denying him light, food or sleep.
During the "aggressive phase" of his interrogation, Ben Soud was hung naked from a metal rod by his arms with the balls of his feet barely reaching the floor, the ACLU wrote in its complaint. Western rock music blasted through the room, which was pitch-black except for a small blinking light at eye level. One of Ben Soud's legs was still broken from a gunshot wound sustained during the raid in Pakistan. The conditions caused him to hallucinate, and by the time he was released from the hanging position a day and a half later, he was unable to walk.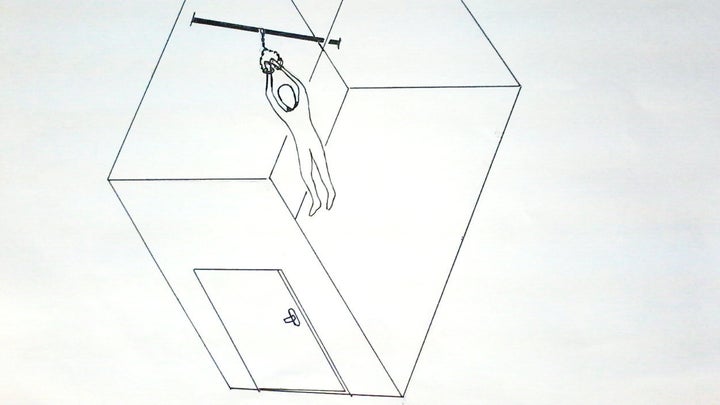 Ben Soud now lives in his hometown of Misrata, Libya, with his wife and three children. In addition to his psychological trauma, he hears a continuous ringing sound in his ears, has a damaged sense of hearing, taste and smell, and has chronic back and knee pain.
Ben Soud testified on the sidelines of the United Nations Human Rights Council session in Geneva last year and called for the U.S. to provide an apology and compensation to those tortured in CIA prisons.
Gul Rahman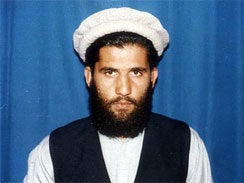 Born in Afghanistan, Rahman fled to Pakistan in 2001 with his family to escape the chaos of the war in his home country, only to die in CIA custody the following year.
Rahman is the only prisoner known to have died in the CIA's interrogation program. He was captured in an October 2002 U.S.-Pakistani raid on the home of Ghairat Baheer, a member of Hezb-e-Islami, an insurgent group founded in the 1970s in opposition to the communist government in Afghanistan.
According to the Senate torture report, Jessen personally examined Rahman at the COBALT facility to assess which interrogation techniques would be most effective in breaking him down. Jessen participated and oversaw parts of the interrogation techniques applied to Rahman, which included depriving him of sleep for two days; subjecting him to frigid showers; and "rough takedowns," a technique that involved Rahman being stripped naked, hooded, beaten, and dragged across concrete and dirt floors.
CIA personnel found Rahman dead in his cell less than a month after he entered their custody. The Senate torture report revealed that the CIA concluded his cause of death was likely hypothermia, caused "in part from being forced to sit on the bare concrete floor without pants," as well as "dehydration, lack of food, and immobility due to 'short chaining.'"
Watt described his conversation last year with Rahman's family as one of the "most harrowing." They had heard reports of Rahman's death, but Watt was the first person to give them official confirmation. After that conversation, Rahman's family held memorial services in Pakistan and Afghanistan, which garnered hundreds of mourners. The family is still hoping for Rahman's body to be returned so they can have a proper burial.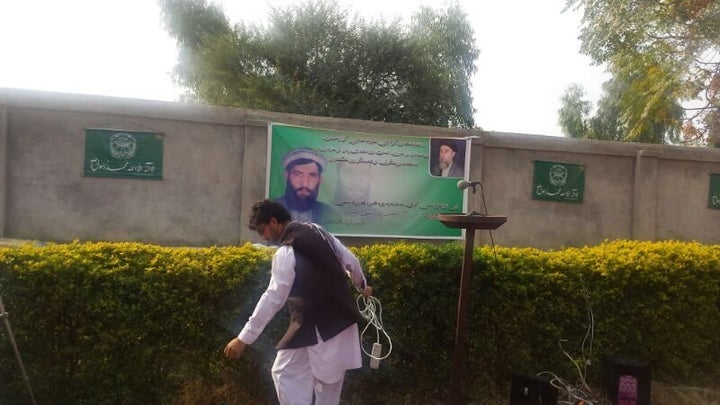 Popular in the Community