 By Christian Lowe and Chris Borowski
WARSAW, Jan 27 (Reuters) - Lawyers for two men who say they were held illegally in a secret CIA jail on Polish territory argue that a landmark criminal investigation into the "black site" is being stalled because a trial will embarrass the Polish state.
Polish prosecutors are investigating the country's role in a global operation run by U.S. secret services a decade ago to transport suspected al Qaeda members to facilities outside the United States where they could be held and interrogated without the safeguards set out under U.S. law.
Poland is one of only two countries known to have opened a criminal investigation into the secret jails, and its case could set a precedent for prosecutions in other countries. If it languishes, it greatly reduces the chances that the global veil over "black sites" will be lifted.
What little information has emerged suggests the case could implicate some of Poland's most senior politicians in illegal detentions and upset the United States, a key ally.
Lawyers, human rights activists and other sources familiar with the case say that what started out as a robust investigation appears to have ground to a halt since the original investigators were taken off the case early last year.
"The image is of a complete lack of action," said Mikolaj Pietrzak, lawyer for Saudi national Abd al-Rahim al-Nashiri, who says he was detained in a CIA jail on Polish soil.
"The case is obviously, in my opinion, under political control ... The most convenient thing politically is for the case to drag on," said Pietrzak.
Polish officials say the prosecutors are independent, while the prosecutors say they are doing all they can to collect evidence, arguing that their work had been slowed in part because U.S. officials had not responded to requests for information.
A spokesman for the U.S. embassy in Warsaw declined comment on the case because, he said, it concerned intelligence issues.
Former U.S. President George W. Bush said in 2006 that the CIA operated detention facilities outside U.S. territory, but Washington has not detailed where they were or how they worked.
The Polish investigation, already in its fifth year, is due to end next month and prosecutors say they may apply to extend it. If they do not, the case would have to be brought to trial or closed, both politically risky options for Poland.
The problem, said Jozef Pinior, a Polish senator who has lobbied for a full investigation into what the CIA was doing in Poland, is that security officials from the time of the alleged CIA operations exert influence through an "old boys' network".
"They (the government) are in a sandwich between opening this issue up and the pressure from the hard core of the Polish state, the secret service, the prosecutor's office, who say: 'Let's keep this secret'," said Pinior.
The only other country to open a criminal investigation into allegations of CIA jails on its soil was ex-Soviet Lithuania, but that case is no longer open.
Poland's government, a centrist coalition with close ties to Washington, was not in office when the alleged CIA "black site" was in operation. It has said it wants a full investigation.
Prime Minister Donald Tusk's office, in response to Reuters questions about the case, said that prosecutors' independence was established by law. "No executive body can influence the prosecutor's actions," it said in a statement.

According to documents filed by lawyers for the two men who say they were held by the CIA in Poland, detainees were flown to the tiny Szymany airport and then driven to a lakeside Polish intelligence academy in the village of Stare Kiejkuty, about 180 km (110 miles) north of Warsaw, where the CIA had a facility.
Polish officials have never publicly acknowledged the existence of CIA prisons in Poland.
One of the few Polish officials to ever comment on the CIA programme was Marek Dukaczewski, who was head of military intelligence when the alleged jail was in operation. Dukaczewski told a Polish television interviewer in 2010 that Poland did cooperate with the United States in the fight against violent militants.
But when asked about Stare Kiejkuty, he suggested only that U.S. agents returning from tours in Afghanistan might have used the site as a sort of combined vacation spot and training venue.
"This is a facility located in a beautiful location. Perhaps officers who landed there, after completing their assignments in other parts of the world, stopped to share their knowledge or their observations that are important for our services," Dukaczewski told Poland's TVN24 broadcaster.
Leaks by whistle-blowers to journalists and campaigners, the testimony of alleged detainees, and years of research by rights activists all point to Poland having played a role in the CIA's "extraordinary rendition" programme. The investigation is designed to assess the extent of that role.
There is evidence the CIA also set up secret jails in Romania, Lithuania and Thailand, and possibly elsewhere, according to reports by the Council of Europe and the United Nations. Human Rights groups and others say the CIA used the facilities to interrogate people using techniques that, they say, amount to illegal torture.
In Poland's case, detainees brought to the complex at Stare Kiejkuty were held without access to defence counsel, and with no rulings from judges to authorise their detention, the documents filed by their lawyers say.
An application to the European Court of Human Rights submitted by lawyers for al-Nashiri said he was often hooded, stripped naked or shackled during seven months at Stare Kiejkuty - techniques approved by the CIA interrogators' superiors.
He was also subjected to some non-authorised methods, the application states. In one instance, it said, an interrogator held a handgun close to al-Nashiri's head and simulated loading a bullet. Around the same time, an interrogator revved a power drill while al-Nashiri stood hooded and naked, according to the application. Lawyers for Abu Zubaydah, another man who says he was detained at the Polish site, point to similar treatment.
U.S. officials say both men are dangerous.
They say Abu Zubaydah ran a camp in Afghanistan which trained some of those who carried out the Sept. 11, 2001 attacks on U.S. cities and accuse al-Nashiri of directing the attack on the U.S. warship Cole in the Yemeni port of Aden in 2000 that killed 17 sailors.
There has been no suggestion that Polish citizens were directly involved in the detentions at Stare Kiejkuty.
But lawyers and rights campaigners say that if jails existed, senior Polish officials must have known about them and therefore have a case to answer.
The International Convention against Torture establishes an obligation on states to prevent torture on their soil, arrest anyone carrying it out, carry out a "prompt and impartial investigation," and give victims proper redress.
"The abuses that occurred, occurred with authorisation at the highest political level and with some assistance provided by the intelligence services in Poland and other countries," said Nils Muiznieks, Human Rights Commissioner with the Council of Europe, a rights watchdog of which Poland is a member.
Under pressure from the Council of Europe and other human rights bodies, Poland opened a criminal investigation in the summer of 2008. Initially prosecutors in the capital Warsaw handled the case but early last year the prosecutor-general ordered that it be shifted to the southern city of Krakow.
Since then, the investigation had gone quiet, said Bartlomiej Jankowski, a lawyer for the second alleged ex-detainee, Abu Zubaydah.
"I am not receiving any information (from prosecutors) about new documents, nor am I informed about any new hearings. This is something that worries me," said Jankowski. He said he believed the Krakow prosecutors were committed to seeing justice done, but that they could not help but be affected by the political context.
An individual with close knowledge of the case, who spoke to Reuters on condition of anonymity, said the investigation had been nearing trial, with evidence from Polish intelligence services, when it was moved to Krakow without explanation.
The source said it was now important to see signs that the prosecutors in Krakow were actively bringing the case towards a trial. "I don't know why nothing is happening," said the source. "If nothing is happening, alarm bells should ring."
Muiznieks said Poland had done more to investigate than other European countries that hosted "black sites" and that the United States should take some of the blame for not being more forthcoming in helping the investigation.
But he told Reuters: "Five years is a long time and we would really like to see the Polish authorities bring this investigation to a conclusion and to make its findings public."
The office of Leszek Miller, who was prime minister at the time the alleged prisons were running, said he did not wish to comment. Aleksander Kwasniewski, president at the time, did not respond to a request for comment, and nor did Zbigniew Siemiatkowski, former head of domestic intelligence.
Asked by Reuters about the decision to transfer the case to Krakow, a spokesman for the prosecutor-general's office in Warsaw said only it was "for the good of the investigation".
Piotr Kozmaty, spokesman for the Appellate Prosecutor's office in Krakow, said his colleagues were working hard on the case but that it took time. "Undoubtedly, the subject of the investigation has a large political context, but the Polish prosecutor's office is independent and despite the difficulties with issues such as cooperation with the American side, it will do its utmost to collect a complete body of evidence." (Editing by Simon Robinson and Philippa Fletcher)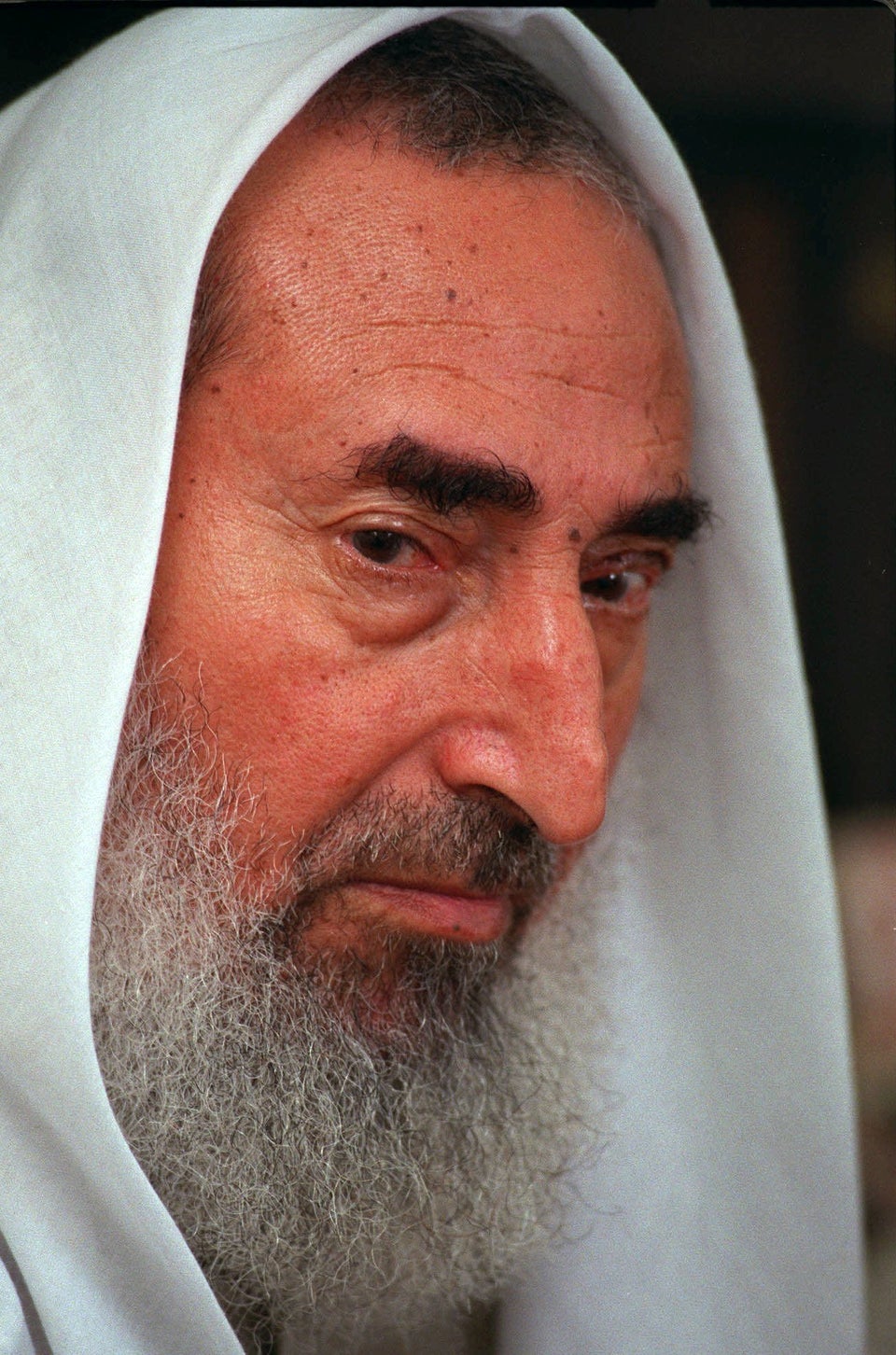 High-Profile Militant Assassinations
Popular in the Community