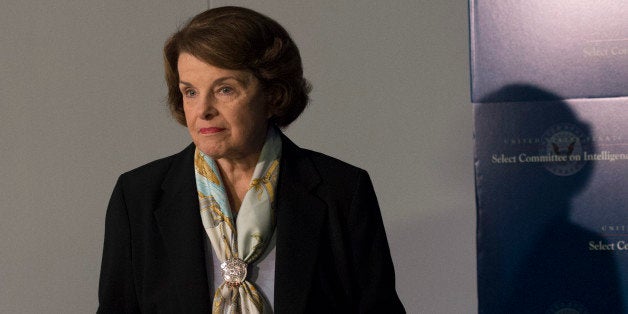 WASHINGTON -- A bipartisan group of lawmakers did Tuesday what rights groups and a broad chorus of government officials have urged for years: In this year's National Defense Authorization Act, lawmakers proposed Congress formally outlaw torture.
In an amendment sponsored by Armed Services Committee chair Sen. John McCain (R-Ariz) and Senate Intelligence Committee vice-chair Dianne Feinstein (D-Calif.) -- who spearheaded that panel's gruesome report released late last year on the Bush-era CIA torture program -- lawmakers in no uncertain terms forbid the use of torture by any element of the United States government and affirm the U.S. Army Field Manual as the accepted guide to interrogation practices.
For what it's worth, torture is already illegal under several different statutes, including both national law and international law. But McCain's amendment, if passed, would further close certain loopholes that have allowed the U.S. to dance around those legal hurdles in the past.
The amendment would effectively make into law the Obama administration's 2009 executive order forbidding the use of torture by any element of the United States government. Torture critics have voiced concern in recent years that the executive order, while effective, does not have the same staying power as a congressionally passed law, and that a future administration could easily rescind it.
In addition, the amendment would require that the Army Field Manual, which some have said is antiquated, be routinely updated every three years.
McCain and Feinstein were joined by Sens. Susan Collins (R-Maine) and Jack Reed (D-R.I.) in proposing the amendment.
Though the amendment isn't officially tacked on to the bill yet, the proposal marks a notable victory for Feinstein, who has fought -- particularly in the aftermath of the release of the torture report's 500-page executive summary -- to reform the nation's interrogation practices so the dark days of the Bush years aren't repeated.
She proposed a wide swath of reforms in the immediate aftermath of the summary's release, but did not propose anything before the then-Democratic majority Senate switched hands.
It has long been rumored that Feinstein was working to bring McCain, a staunch critic of the use of torture, on board for any legislative proposals. His support very likely will be the only hope the amendment has of getting through a GOP-majority Congress -- filled with Republicans who still defend the CIA's use of harsh tactics, including waterboarding and rectal feeding, against terror suspects in the wake of Sept. 11.
Even just last month, it remained unclear if Feinstein would be able to enlist McCain's support on any torture proposal. Though the Armed Services chair has consistently chastised the agency's prior use of torture, he suggested cryptically that there were elements of Feinstein's proposal he wasn't completely on board with, and sources had previously expressed skepticism that the two would find common ground.
Rights groups hailed the proposal, though they pointed out that, while a vital first step, there were still gaps.
"Today's proposal is a needed reform, but one that does not go nearly far enough," Naureen Shah, director of Amnesty International's U.S.-based Security and Human Rights Program, said in a statement. She pointed out that the legislation doesn't include a prohibition against the CIA operating detention sites overseas.
"This effectively leaves the door open to future CIA secret detention operations should a future US administration withdraw the president's order, potentially an imminent risk given next year's election," she said.
But allowing those gaps may be the only way to get anything through a Congress that's still stacked with defenders of the CIA's now-defunct torture program.
Laura Pitter, senior national security counsel at Human Rights Watch, also praised the proposal. But, she said, it doesn't hold much water if those responsible for the CIA program continue to not be held accountable.
"Requiring the CIA and other US agencies to abide by one uniform set of interrogation rules will help prevent torture," she said in a statement. "But such legal fixes won't carry weight in the future if those responsible for torture in the past aren't brought to justice."
A coalition of human rights groups, including the American Civil Liberties Union, the Center for Victim's of Torture and Human Rights First, praised the proposal, saying it was an imperative step forward.
"More can and should be done to pursue accountability for past brutal and illegal interrogations and to improve the Interrogation Manual," read a joint statement from the Open Society Policy Center, part of that coalition. "But the McCain-Feinstein Amendment is a vital and welcome step toward ensuring that the United States never again uses torture."
McCain confirmed earlier this year to HuffPost that he was working to insert a torture provision into the NDAA, which his committee spearheads. Yet to be seen is whether he can rally enough of his GOP colleagues to support it with him.
This article has been updated to include comment from a coalition of human rights groups.
Support HuffPost
The Stakes Have Never Been Higher
Before You Go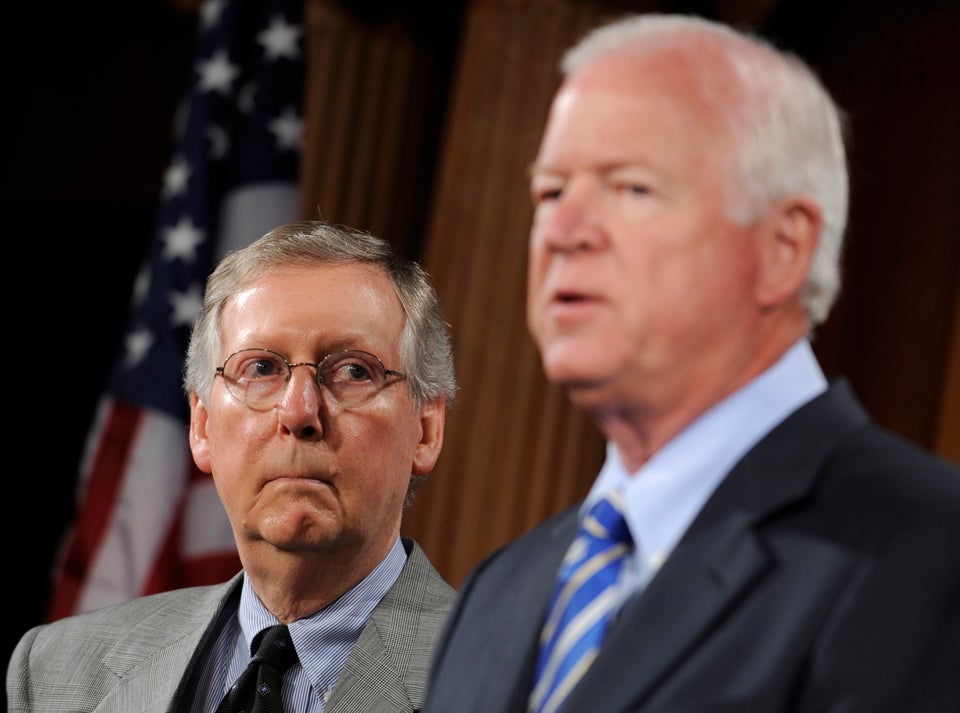 Politicians React To CIA Torture Report
Popular in the Community