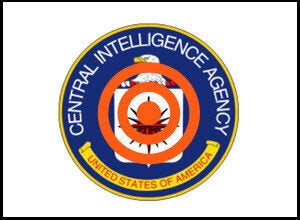 A U.S. official has confirmed that the website belonging to the Central Intelligence Agency, which was inaccessible for hours on Wednesday evening, suffered a cyber attack.
Hacker group LulzSec, which spearheaded attacks on PBS.org, Sony, the Senate, and other organizations, claimed responsibility for taking CIA.gov offline, tweeting, "Tango down - cia.gov - for the lulz."
The disruption on the CIA's public website Wednesday did not involve "any kind of outside intrusion," a U.S. official told POLITICO. [...]

The technical issues cia.gov experienced are more consistent with a "distributed denial of service attack," which is an attempt to overwhelm the servers of a website so people cannot access it.
In one of two hacks this week directed at Senate computers, LulzSec successfully stole information that it later posted on its website.
LulzSec said of the hack, "We don't like the US government very much. Their boats are weak, their lulz are low, and their sites aren't very secure. In an attempt to help them fix their issues, we've decided to donate additional lulz in the form of owning them some more!"
According to The Next Web, LulzSec has released personal information, such as email addresses and names, belonging to over 100,000 users, and on Thursday posted 62,000 users' logins that are believed to have been taken from the site Writerspace.com.
Related
Popular in the Community