When it comes to Italy, the various summer nightlife venues are often as chic as they are foreign. Trendsetters in search of things to do in Rome after dark will find they have more than a few options. Those looking for similar clubs in Florence or perhaps even Venice, are sure to be pleased as well. Here, in no particular order, are 10 of the trendiest hotspots around the country.
While there are number of clubs which reside in Firenze's popular nightlife neighborhood Santa Croce, few are on par with Twice. With its lush black leather couches, glittering chandeliers, and sleek dance floor, this exclusive hotspot is almost certainly the most elegant of its type in the city.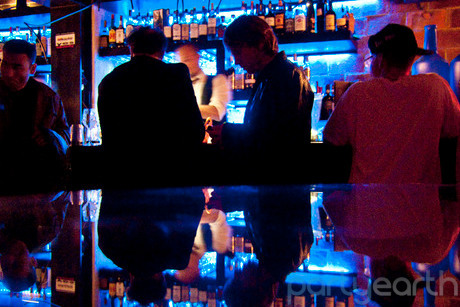 When it comes to laidback bar style venues in Florence, the ambiance and class of Slowly Café is hard to beat. Arrive a little early for the excellently prepared yet moderately priced aperitivo and return later with a number of other outgoing patrons or remain and watch as Slowy's environment transforms itself into something exponentially more animated while still retaining its supreme composure.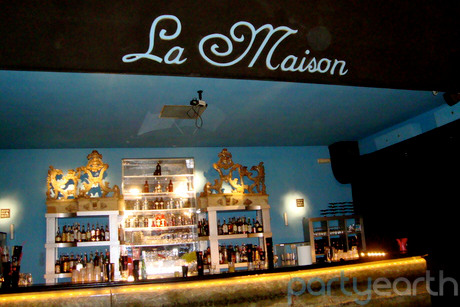 As its French title would suggest, Rome's La Maison is the embodiment of all things chic (Parisian or otherwise). Dance the night away alongside international models, jet setters and young well to do businessmen. Those planning on making an appearance should be sure to arrive sporting their best threads as everyone else will be dressed to the nines.
Posh foreigners are just as likely to flock to the alternate Roman venue Gilda. As a prime hotspot since the 80s, this holy grail of clubs has steadily built up its reputation for being the most stylish spot in the city, attracting sports stars, celebs and wealthy socialites alike.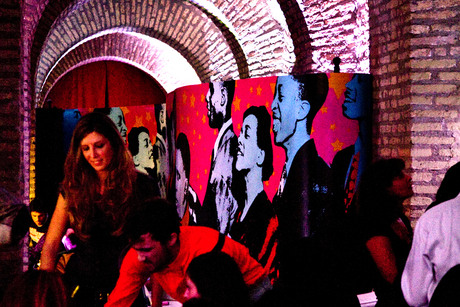 With its rustic brick walls, mysterious winding passages and mod burlesque theme, Micca Club, which was once an enormous wine cellar in its former life, is sure to impress trendy artist types. Although the primary bar and colossal dance floor host the majority of this club's patrons (most of whom are present to watch the many scandalous performances), there are two additional bars, a sizeable smoking area and an art gallery as well.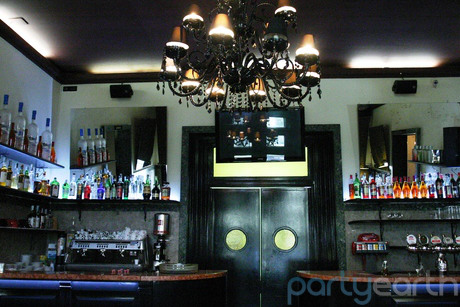 Transformed from a theater complex in 1999, Venice's chic yet unpretentious Molocinque is one of only a few clubs unaffected by the subdued environment of the city's historic center. This edgy nighttime hotspot takes complete advantage of its unique liberties, blasting upbeat music into the wee hours of the night.
Due to its idyllic beachfront location, this next Venetian venue is especially perfect for visitors present in the summer. Despite its massive outdoor beds and luxurious cabanas, Aurora Beach Club brings a distinctly club-like energy to what would otherwise be a chill seaside setting.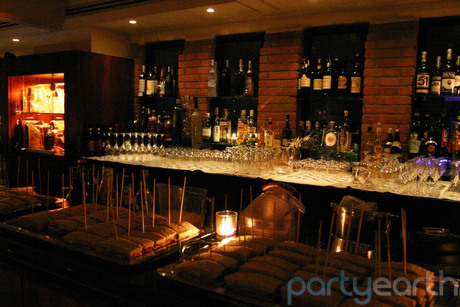 The aptly named Skyline Bar (also located in Venice) is an opportune way in which to take in the splendor of the city's antiquated Venetian-Gothic architecture while, simultaneously, relishing in the delights of said bar's exquisite fruit and herb cocktails. The ambiance of the scattered lanterns combined with the starlit sky directly above generates an intimate and romantic atmosphere ideal for couples enjoying each other's company as well as singles in search of good conversation.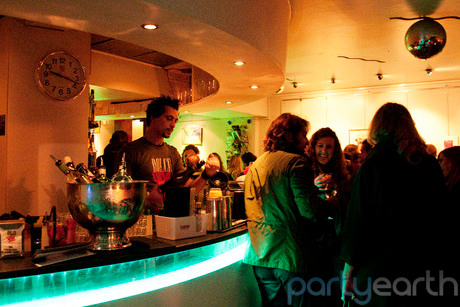 Visitors to Florence willing to cross the Ponte Vecchio and explore chic hotspots, such as Dolce Vita, existing on the other side of the Arno River are in for a treat. First timers should not be deceived by the size of this posh little club, as the excess of young professionals and stylish socialites often overflow into the piazza directly out front. Located within the venue is a year-round gallery with rotating exhibits while summer months bring with them the opening of the club's impressive terrace, on which patrons have the ability to sip their elegant cocktails beneath the stars.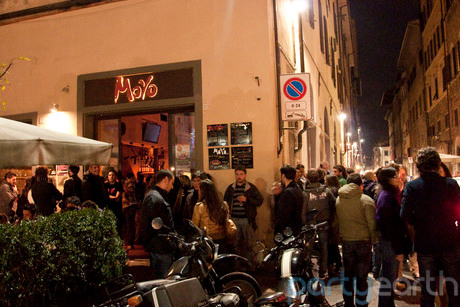 Wrapping up this inclusive list of trendy Italian nightlife spots is the second bar located in Santa Croce. Positioned on the corner of a bustling Florentine street, Moyo offers its patrons an upscale setting complete with high-ceilings, glossy black tables and high backed chairs. The excellent cocktails and laidback vibe make this a consistently viable bar at which to mingle and chat prior to heading out for an especially festive evening in Firenze.
Click here to get the inside scoop on the best concerts, festivals, parties, and more in your city every weekend!
Related