Ciara has made no secret about how challenging it was to abstain from sex with Russell Wilson until marriage. (The couple wed in July 2016 and posted a hilarious Snapchat the next day where they joked about finally getting it on.)
In a new interview with Cosmo South Africa, the "I Bet" singer says it was definitely worth the wait:
I really believe that when you focus on a friendship, you have the opportunity to build a strong foundation for a relationship—and once you know you're really great friends and you're what we call 'equally yoked,' where you share the same values or the same outlook on life, it kind of sets the tone. Knowing that you'll always have the friendship and that you can always go back to it is very important, and very powerful ... You shouldn't feel like you have to give your body away to get someone to like you.
The 31-year-old also gave props to the Seattle Seahawks quarterback for broaching the subject when they began dating in April 2015.
"I have to give credit to my husband for sharing those views," Ciara told the mag. "It's awesome how it all worked out."
In October, the pair announced they were expecting a child together. The baby will be joining a fam that includes older brother Future Zahir, Ciara's son with her ex-fiancée, rapper Future.
Wilson, too, has spoken candidly about the couple's premarital sex policy. In fact, he was the first one to go public with the slightly TMI story.
At a discussion at a San Diego church in July 2015, the 28-year-old Seahawks QB explained how the couple came to the decision:
"She was on tour, she was traveling, and I was looking at her in the mirror … and she was sitting there and God spoke to me and said, 'I need you to lead her.' And so I told her right then and there, what would you do if we took all that extra stuff off the table, and did it Jesus' way?"
According to Wilson, Ciara agreed with the plan, telling him they could "love each other without that."
Of course, the NFL player knew it wasn't going to be an easy vow to make. "I need you to pray for us," he joked to the church crowd. "I need y'all to pray for me."
Glad those prayers worked out for ya, buddy.
Before You Go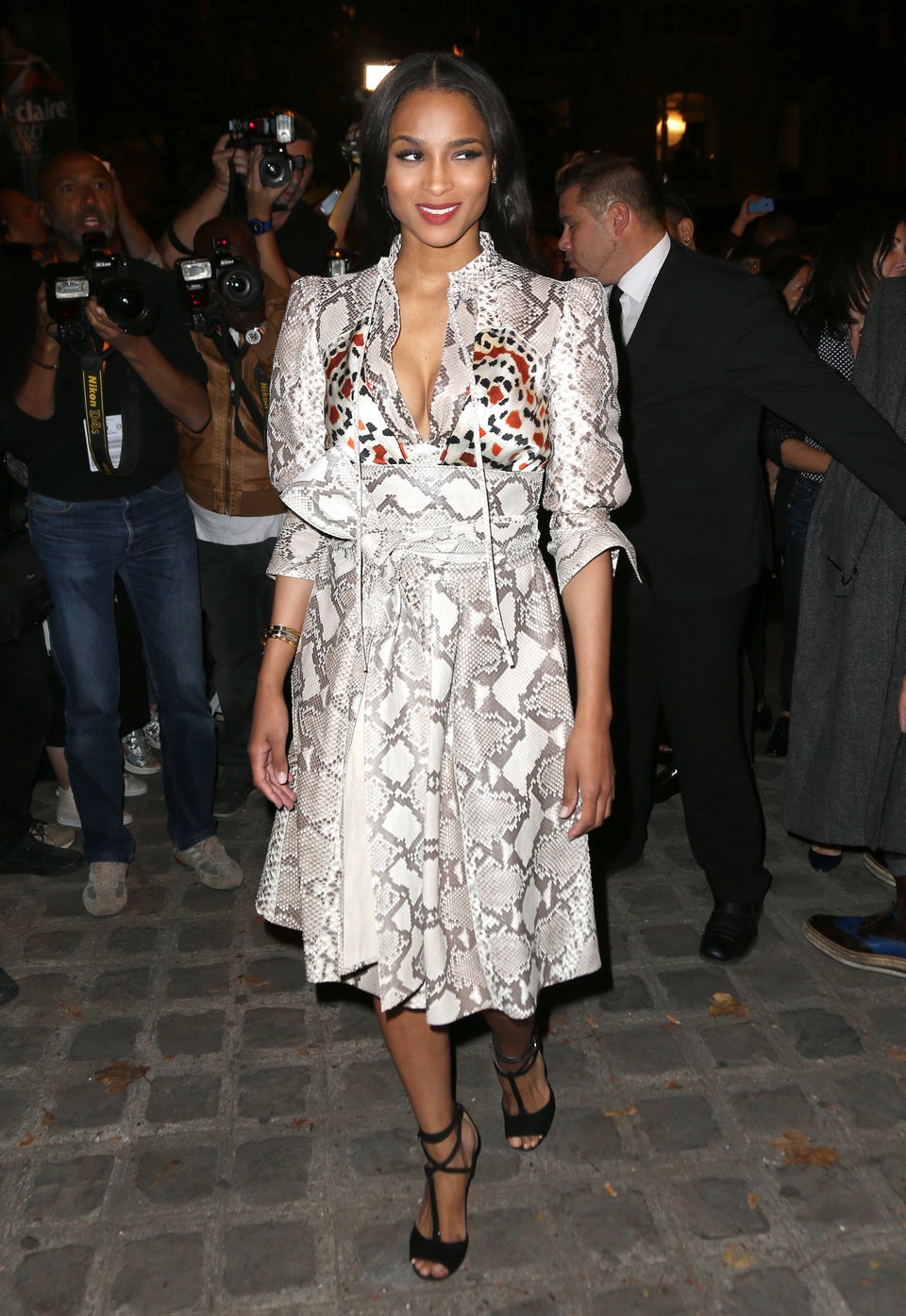 Ciara