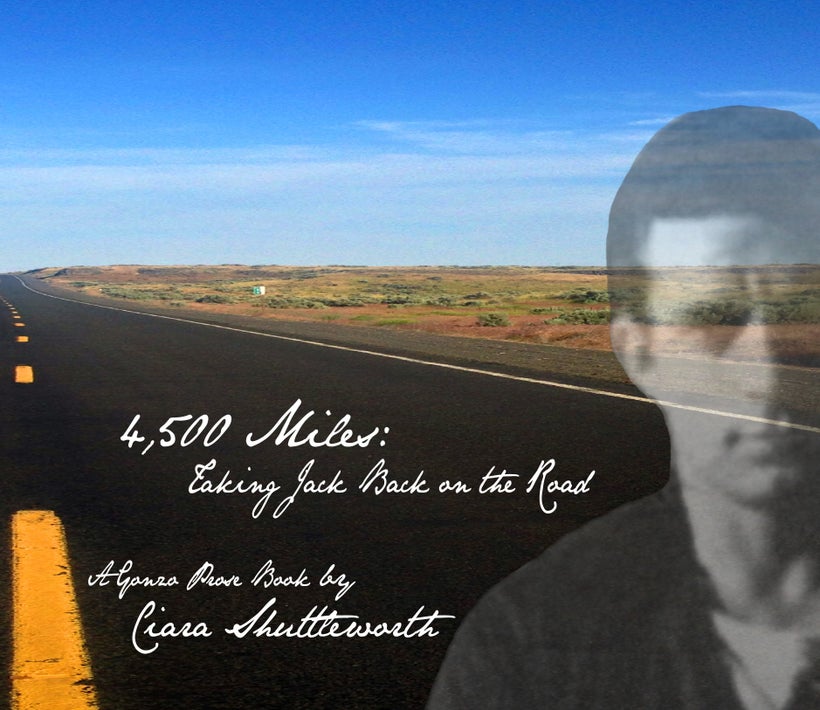 This book is for anyone who has ever dreamed of taking a road trip with Jack Kerouac; a modern glimpse of what On the Road might mean today, and finally a chance to ask Jack all those burning questions.
​- -Summer Rodman, President of the Kerouac Project of Orlando
It has been a year since the release of 4,500 Miles: Taking Jack Back On the Road, the "Gonzo Prose" book featuring the ghost of Jack Kerouac accompanying Shuttleworth cross-country while making often irascible editorial commentary. It is also 70 years to the day Kerouac's On the Road first appeared in print.
Writer and artist Ciara Shuttleworth, in this new interview, reflects on the journey she took from her residency at the Jack Kerouac House in Orlando to the scablands of Washington state with Jack's ghost—and the current state of the country as it has shaken out since her book's publication. Much has changed in the last year in the United States, and if anything, self-reflection, the importance of certain work, and the questioning of society has only become more poignant.
It has been over two years since you had your residency at the Jack Kerouac House; how has the experience at the residency remained with you?
The people I have remained in touch with and the spaces we create for ourselves and/or others.
The person who stands out the most is Michele. I didn't meet (still haven't met) the resident after me, Michele Roldán-Shaw (ramblerslife.com), but I feel strongly connected with her. She is currently at Peace Farm, a NYC friend's NY/VT border "cabin" on a large amount of acreage. It's her second stay there. She is curious about the world and open to it in ways most of us can't imagine. If there is a Beat writer for my generation, it's Michele.
We all create spaces that mirror our truest selves, in a way, and our values. I have friends who are very exacting about their homes and all objects in it being of an aesthetic worthy of design magazines. Others, like me, have created wombs/dens where things can spill or break (and do frequently). The Kerouac Project of Orlando did an incredible job acquiring objects that had actually belonged to Jack so that the House holds him/mirrors aspects of him. Michele's space/home is the road, rivers, the homes of others. The little eastern Washington farmhouse I live in now is bohemian, quirky, quiet. What is supposed to be the living room is my art studio. The kitchen has a fireplace I have seating around, which left just enough room for a kitchen nook table at one end. There are seashells and books and paintings everywhere. The neighbor kids are in and out so often I have to clean my floors several times a week. There are rarely more than two people over at the same time. There are objects I cherish, obviously, but no object is more important than the people I invite in and experiences we have here. It is my favorite place I've lived perhaps because of that aspect of what's remained with me from the residency: getting to know Jack through living in a space he'd lived in, surrounded by objects he owned—I've created a space that mirrors the warmest and most eclectic parts of me, my grit, and my love for clean but imperfect spaces. If there was ever a space that represents me, that could be the Ciara Shuttleworth House, it's this one.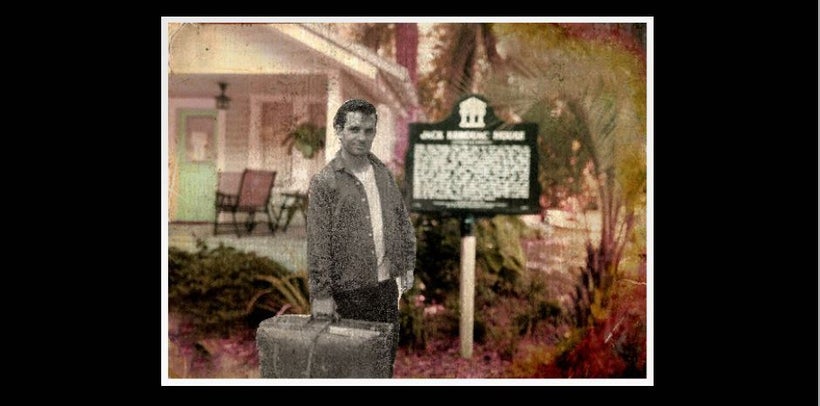 Do you still hear Jack speaking to you, or influencing you, or has his ghost started to wane?
Jack was in the House in a very real way—the aura of him and the strangeness of what went on when I slept… Now he is definitely not present daily, but he ghosts through my thoughts from time to time in a way similar to any other friend I haven't heard from in a while. The residency was transformative, so I'm sure there is still continued influence.
What was the reaction to the book, 4,500 Miles among those who have seen it?
That it is a beautiful, quirky, curious book. Pam [Theodotou] did a gorgeous job editing the photos; the book would be nothing without that aspect and I am grateful to Pam for the beautiful work, for understanding the project so well she may as well have been with us on the road trip.
I'm floored, though: too often people have no idea who Jack Kerouac was…so the photos make it interesting for folks who haven't read Kerouac. I hope some of them read his work.
Looking back on it and the experience now "on the road" with Jack's ghost--are there any nuances that still stay with you, or perhaps are more significant now than they might have felt at the time?
It's probably only the nuances that have remained with me… It is very Kerouac that I find myself, more often than not now, believing that nothing matters but still caring very deeply for and about things and people and places. All is ethereal. All is the dichotomies that enliven and destroy daily.
I think the Beats are still most prevalent in the work of musicians rather than writers/artists, but I don't feel versed enough in the Beat movement to speak to that with any authority.
Lana Del Rey just released a new album, and she was about to release one when the road trip happened. Her music was something that mattered in my conversations with Flat Jack in the book. The new album is as seductive and pretty as her music always is, but the message is very, albeit quietly, political. She sings ("Coachella—Woodstock on My Mind"), "I would give it all away if you give me just one day to ask him one question." Well, the day after Coachella would have been April 24, the day red flags went wild and windy about North Korea, so the "him," it is easy to assume, is Trump. While Kerouac wasn't political in his writing—or not overtly so, the way he lived was certainly a statement, a testament to his beliefs and values. Lana Del Rey and other musicians recognize the power they have to reach a massive audience and potentially incite a push-back. Jason Isbell is another musician speaking very frankly about his experience of what is happening.
More than any Beat writer, I wish Hunter Thompson was alive and writing about what is happening. I want Rage Against the Machine to get back together and make an album. I'm waiting for Springsteen's reaction through music.
This is a question that I could write pages on in answer to, as the political change of the last year has deeply shifted the tone and tenor of a great deal of writers' works. I could talk about how contemplative some poets have become, often about small things as a way to talk about the large issues and worries. I could talk about how many male artist/writer friends are spun for the first time but how my women friends, artists or not, see it as one more thing to overcome, endure, and grow stronger dealing with. The #freethenip movement is one of many overt and quiet ways women are bucking against years of misogyny and body-shaming and general daily bullshit that we've dealt with since we were cognizant of the world enough to deal with things cerebrally, emotionally, physically.
I live in a very Republican, conservative, traditional (i.e. male-dominated) county. My dream-coast friends have no concept of how Trump could have been elected, but it was very clear to me he would be in the weeks before the election. This was "Trump's America" well before the election. Returning to small town/rural after fifteen years (the bulk of my adult life) in cities has been, cliché as it will sound, life-altering. I still surround myself with people who create or believe in the arts, but there is no getting away from people whose world views differ from mine—something that was easy when living in cities. Maybe we are like the Beats in that we are the bohemians of this area.
A friend recently told me that 15% of the American population lives on 70% of the land that is rural America. That means even if every rural place in the country is like Grant County in terms of politics, and even if all of them voted Trump (which they didn't), there were even more in urban areas that voted for him. I don't know what to make of that.
Are there themes that you're now exploring, or would like to explore?
I drafted a new manuscript of poems in January—I've been trying to write that manuscript for ten years in various genres. It took returning to rural and having family near to do so. It's a memoir of poems that mostly need each other to exist, in the order they are in, in a format similar to Lisa Olstein's Lost Alphabet. The manuscript is a written form of watching (often age-damaged) reel-to-reels of my life ages 2-10, family mythos-building, and 1980's rural Nebraska.
I'm trying to find a way to write lyrically about people of this area, the farmers and law enforcement, the way we shape and are shaped by the landscape here.
And I don't think I'll ever get away from writing the kind of work I always have—love, loss, limerence, introspection, what drives someone to destroy or be destroyed or self-destruct, and plenty of sky, light, bodies, and night highways and gravel roads.
Is there another road trip you'd like to take, and get Jack's commentary, or are you content to stay put for a while after that last adventure?
Nothing with Jack, no. I've driven over 30,000 miles since my return to eastern Washington. Granted, I drive 25-100 miles on the average day, but there have been ample trips to the coast, to Montana, to Idaho. Nothing of the intensity of the trip post-Kerouac House, but when you drive as much as you have to to get anywhere in a rural area… Being a passenger is something I have a new appreciation for. There are days when I miss public transit and yellow cabs and Uber, miss being able to walk where I want to go. But the way the landscape changes and how much I love the colors and textures of eastern Washington, there are certain roads I look forward to taking again and again. As a city girl living rural, I'm, in many ways, still on the road trip, just without Jack in the passenger seat.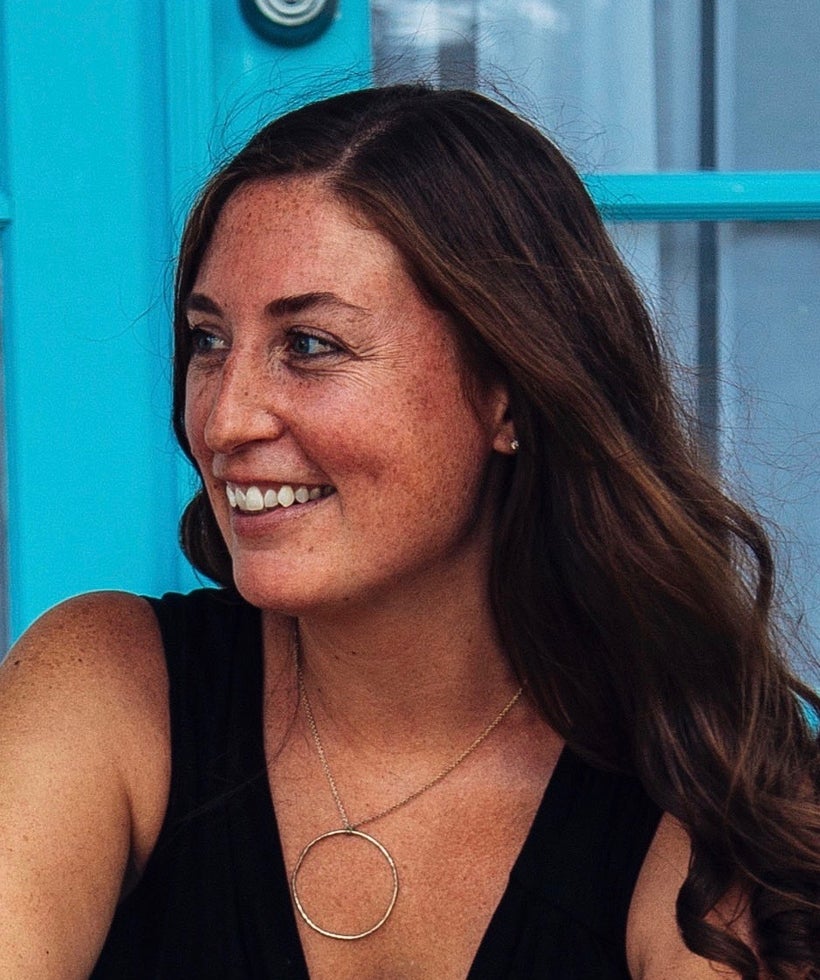 4,500 Miles: Taking Jack Back On the Road, published by Humanitas Media Publishing, is available via print in hardcover and via Kindle. Further information may be found via http://www.humanitasmedia.com/ciara-shuttleworth.html.
REAL LIFE. REAL NEWS. REAL VOICES.
Help us tell more of the stories that matter from voices that too often remain unheard.
This post was published on the now-closed HuffPost Contributor platform. Contributors control their own work and posted freely to our site. If you need to flag this entry as abusive,
send us an email
.