From the covers of Ebony magazine to the Broadway stage, Cicely Tyson has had an illustrious career. Though she has played plenty of memorable characters on the silver screen, there is one iconic television role that cements Tyson in the hearts of her fans.
It's been nearly 40 years since Tyson played the role of Kunta Kinte's mother, Binta, in the groundbreaking miniseries based on Alex Haley's novel. In the above video, Tyson explains how a prior trip to Africa helped prepare her for the role.
"I had been to Dahomey, Africa. I had an opportunity to get a feel of the country itself. Made lots of notes, take the dialogue [in], just wanting to get to know who my forefathers were," she says. "I spent a lot of time with the women, not being aware that this role was forthcoming."
After reading Roots in 1976, Tyson knew she had to get to know the author. "I met Alex Haley after he finished writing the book and we spent a lot of time together. Because all I have to do is find someone who has something to say that will enrich my life and they can't get rid of me," Tyson laughs. "And so, I was given the role of Kunta Kinte's mom."
Before You Go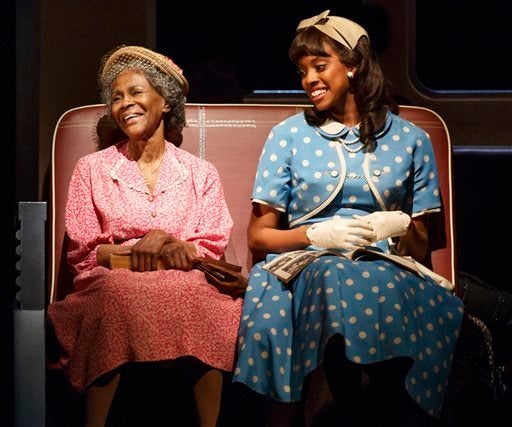 African-American Stars On Broadway
Popular in the Community