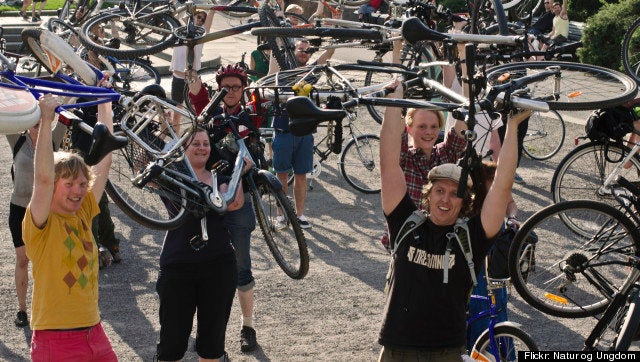 Change is in the air for CicLAvia, the gigantic car-free party that has changed the way Angelenos think about their streets. First, the date for this October's CicLAvia V has been moved forward from the original date of October 14 to October 7. With the city planning to bring a space ship through the streets on the weekend of October 14, CicLAvia obliged the city and space fans by agreeing to move this event to October 7. The streets will open to bicyclists, pedestrians and all non-motorized road users at 10 am and remain open until 3 pm on the 7th. Details of the spaceship's parade route have yet to be announced.
But an even bigger change than the date is the route. The core of the CicLAvia route remains intact on 7th and Spring Street in Downtown Los Angeles, but all of the route's "arms" have changed. Gone are the "starting points" at Hollenbeck Park in East L.A. and the Heliotrope/Melrose "Bike District" in East Hollywood. Instead, the western most point of CicLAvia V is at MacArthur Park in Mid-Town and the eastern most point is Soto Station on the Gold Line.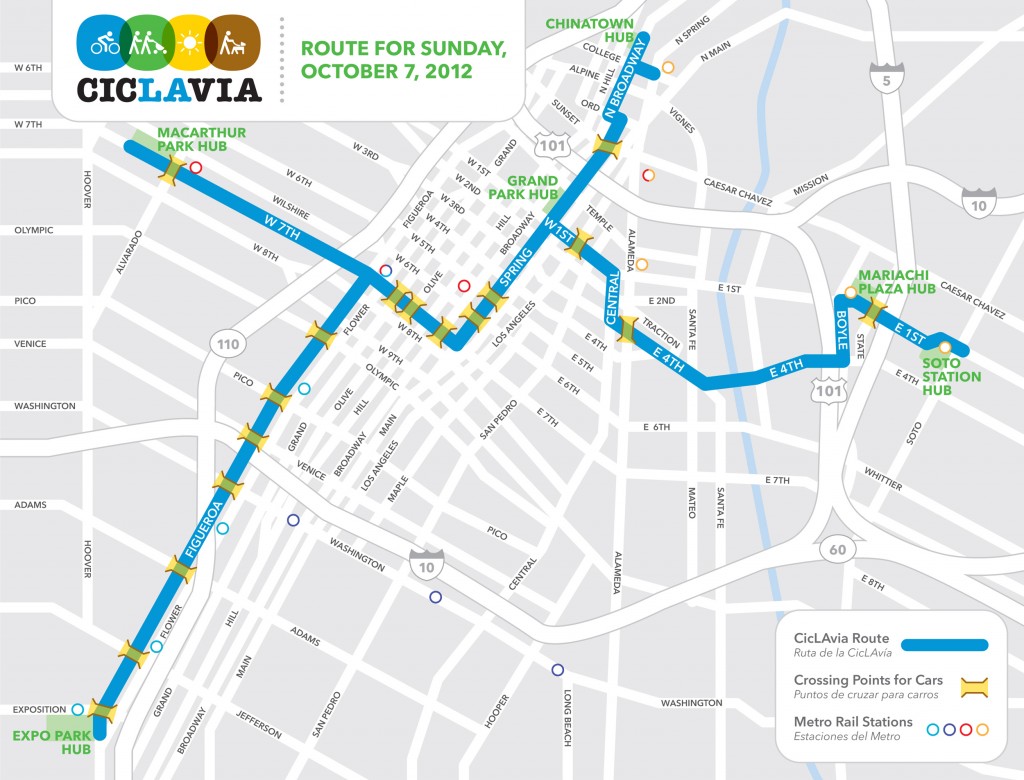 Aaron Paley is one of the first steering committee members for CicLAvia. In simplest terms, he explains the new route as a "north-south" route with arms going east and west instead of the opposite. He also says the dramatically changed route is the first of many changes that will be coming to CicLAvia in the coming years.
"We don't want to repeat the same route over and over again," Paley explains. "We want to set the precedent that CicLAvia is not set to one area, and not for just the streets we started out with….This is in effect a harbinger of things to come."
The new route is actually a little smaller than the previous two, measuring 9.1 miles. But the new routes and new destinations should provide plenty of new attractions for the cyclists, pedestrians, skateboarders and everyone else who take over the streets.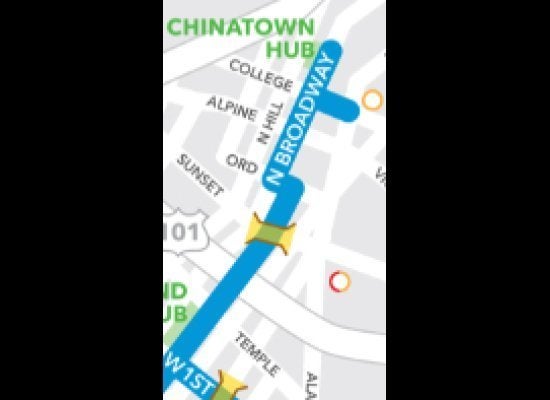 New CicLAvia Route Features
Have questions about the new route? Leave them in the comments section on Streetsblog LA. We'll be doing a question and answer session with Stephen Villavaso and Streetsblog readers next week. Villavaso is a transportation engineer with Skansa and a member of the CicLAvia steering committee. He'll be available to answer all your CicLAvia related questions. Check back on Monday for more details on the Q and A.
Damien Newton is the Founding Editor has been the editor of Los Angeles Streetsblog since its launch in March of 2008. To read more LA Streetsblog stories, click here.
Popular in the Community