The second rendition of CicLAvia is this Sunday, April 10 from 10 am to 3 pm. If it's anything like the first one, you can expect to see thousands of your fellow Angelenos enjoying their city in a way that just isn't possible the rest of the year. They'll be strolling down the middle of the 4th Street Bridge marveling at the beauty of the river and the skyline. They'll be skating into Koreatown on 6th Street admiring the architecture of the First Congregational Church and the Korean Philadelphia Presbyterian Church (originally Temple Sinai). Or, they'll be sitting on the sidewalk on Heliotrope sipping a savory cappuccino from Cafecito Orgánico watching the sea of humanity at the Bike District. Whether you bike, walk, skate, run or just sit, CicLAvia will transform the way you feel about Los Angeles.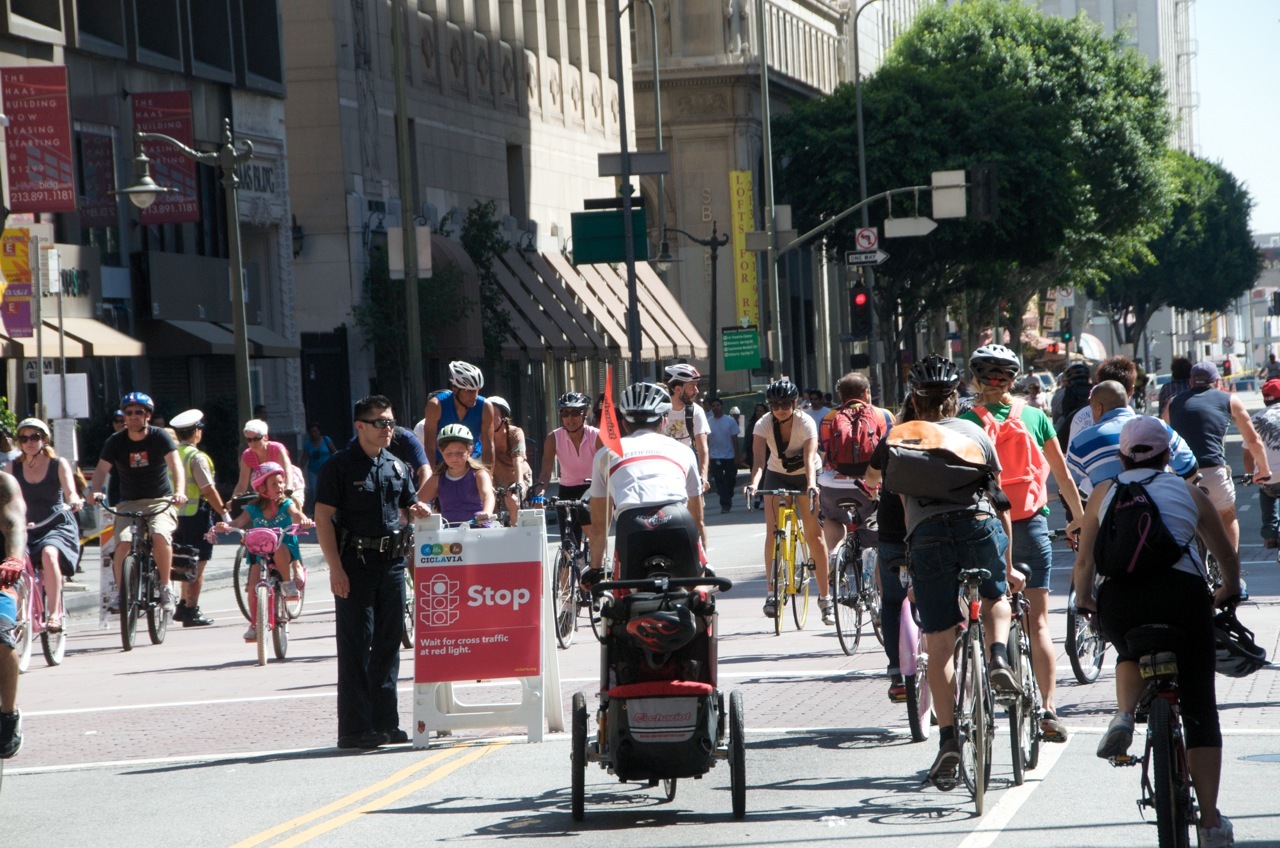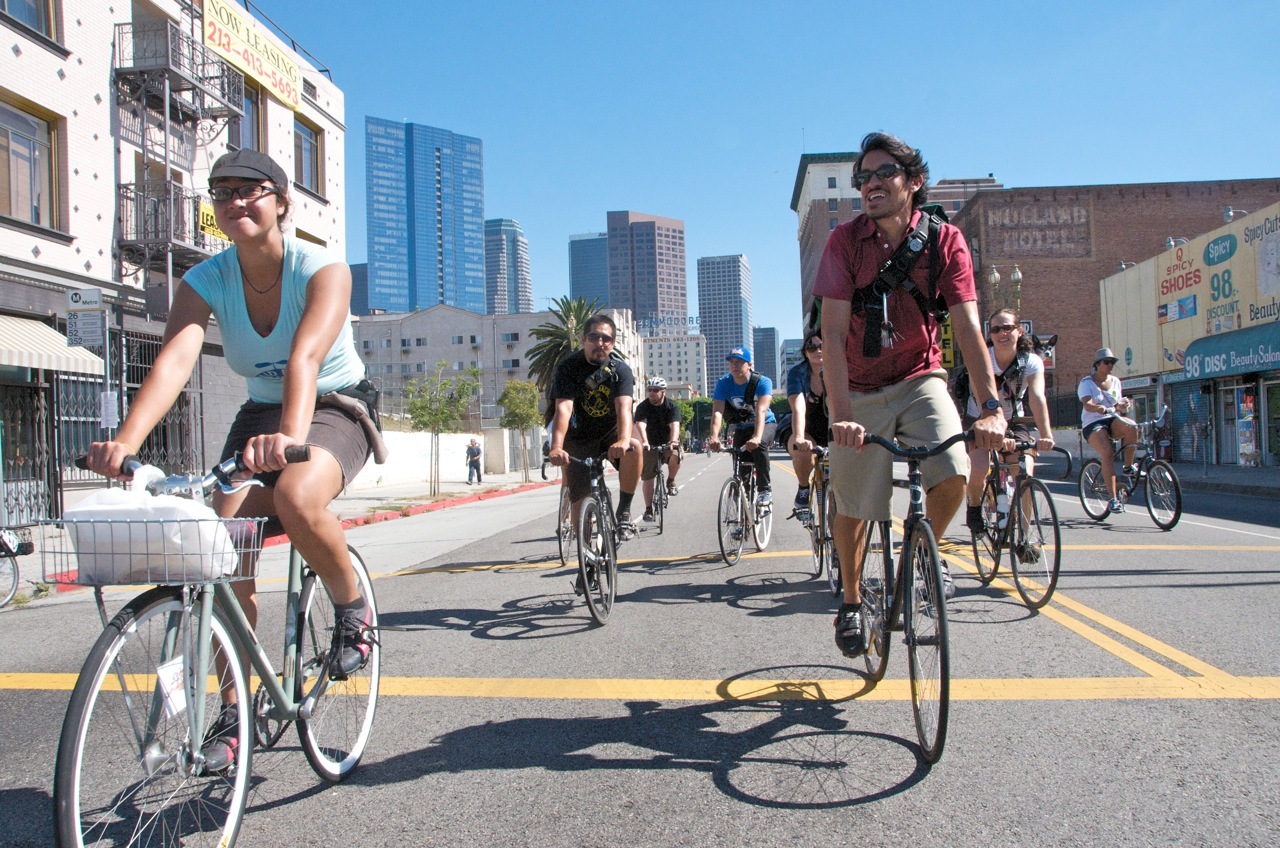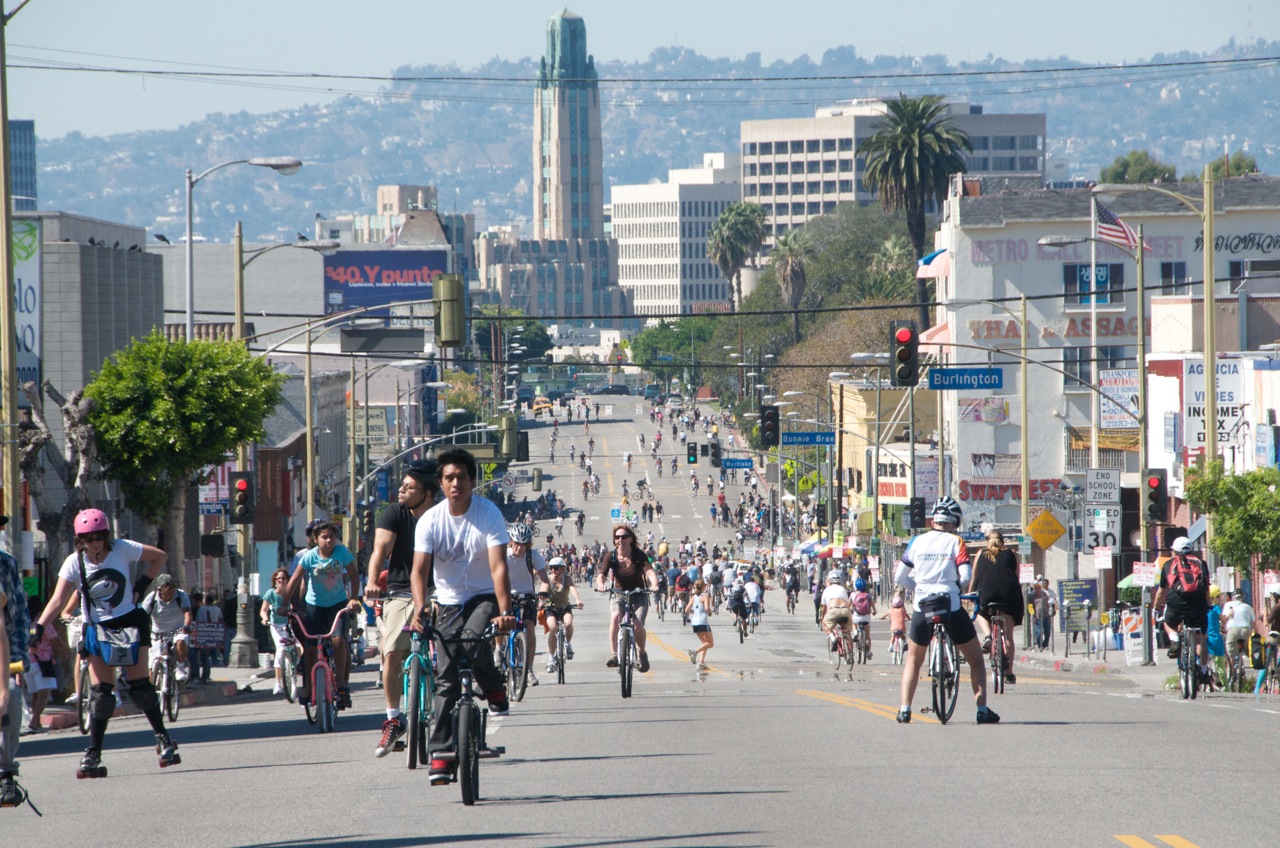 Once you've promenaded along Spring without a car in sight and you've crossed over the Harbor freeway and viewed the LA skyline without traffic, something clicks inside. For five hours this Sunday, we're recuperating our city and giving it to the people who live here.
It's a fleeting but powerful moment to claim the right to your streets and to your own city. Don't take this revolutionary act for granted. Keep in mind the power that citizens exercised in Cairo, Tunis, Manama, Sana, and Misurata. The lesson from the Middle East for us here in Southern California is simple -- there is power in the streets. Maybe it's the tyranny of the automobile that CicLAvia is attempting to overthrow with its simple gesture of opening up the streets. We don't need to overthrow the regime, but we do need to make our cities human, personal and familiar once again.
This is your chance to feel that power, as well as the beauty of our Los Angeles. CicLAvia offers eight miles of urban canvas for you to do with it as you wish. Take it! Seize the opportunity to experience Los Angeles as it can only be felt with thousands of your fellow Angelenos as you recover your own city and the liberties that we have, but so rarely enjoy.
See you on the streets!
CicLAvia, April 10, 2011. 10 am - 3 pm.
www.ciclavia.org
ABSOLUTELY FREE
Popular in the Community