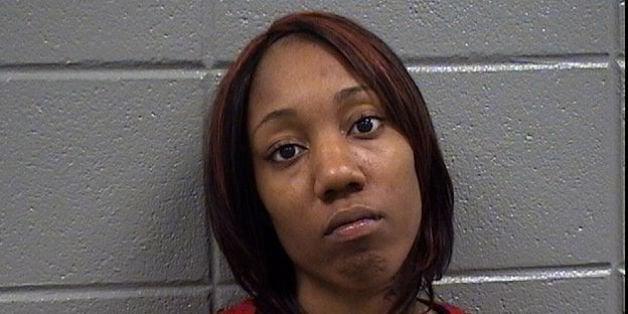 A Chicago woman was jailed after being accused of picking up a stranger in her car and forcing him to have sex with another woman in the back of the vehicle.
Assistant State's Attorney Amanda Pillsbury told a Chicago judge in court on Thursday that the alleged incident began around 5 a.m. on the morning of July 26 when Ross offered the victim a ride, reports DNA Info. After he got into the car, however, Ross pulled a gun and "demanded [he] get into the backseat of the car and have sex with [her] friend," Pillsbury said, according to the site.
The man eventually escaped and -- wearing only his shirt -- flagged down a nearby cab, according to the Chicago Sun-Times. The cab driver allowed the victim to email himself a picture of his alleged attackers' license plate. The victim also later picked Ross out of a line-up, per the Sun-Times.
Ross, a mother of two who works at a local Denny's restaurant, has a previous misdemeanor conviction for prostitution, according to the Sun-Times.
Support HuffPost
The Stakes Have Never Been Higher
Related
Popular in the Community