A man believed to be America's oldest living veteran just celebrated his 110th birthday and we can't help but wish we'd been there to join in on the festivities!
Richard Overton, of Austin, Texas, turned 110 on Wednesday and marked the milestone birthday with a neighborhood party that included plenty of whiskey and cigars.
The centenarian, who's said the two vices are his secret to longevity, seems to be feeling much younger than his years.
Overton was born in 1906 and served in WWII. He fought in the 1887th Engineer Aviation Battalion and served as a corporal in Hawaii, Guam, and Iwo Jima.
Since returning from the war, he's lived in Austin and is a beloved part of the community. Local residents say he's known for his great sense of humor and friendliness. Indeed he spends most days waving to passersby on his porch.
Overton's remained in good health, but came down with pneumonia late last year, which has made him a little more health conscious.
These days, he's cut back on the whiskey habit a bit and says he drinks mostly water, juice, Ensure and coffee.
Still, he seems to be having the time of his life. Last year, he celebrated his 109th birthday with a neighborhood cookout and in 2013, he even had the honor of meeting President Obama.
As for this year's birthday wish? Simple.
"Well I wish I have another birthday," Overton told FOX 7 Austin.
Many happy returns, Richard!
Before You Go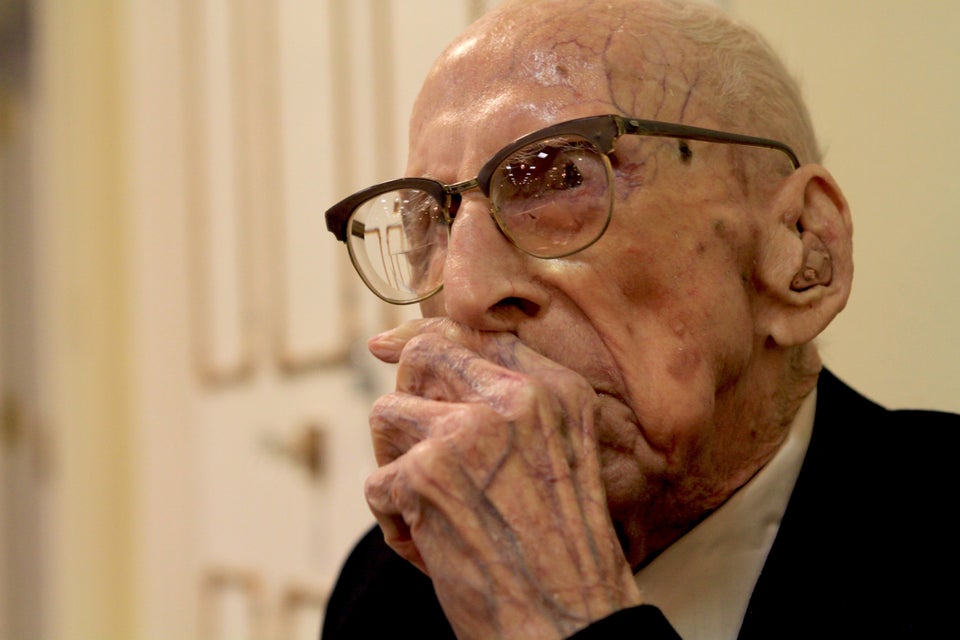 Oldest People
Popular in the Community