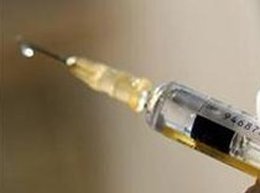 The vaccine, or CimaVax-EGF, works through the active drug ingredient, which is based on "a protein we all have when cancer is uncontrolled," as the publication reported.
The vaccine has allegedly been tested on 1,000 patients in Cuba, but it's difficult to verify. If so, it could greatly improve the outlook of patients with what is widely regarded as one of the most deadly and common forms of cancer.
Gisela Gonzalez, head researcher of the project, told the Chinese news source that she is optimistic for the drug's future.
"The drug could turn the cancer into a manageable, chronic disease by generating antibodies against the proteins which triggered the uncontrolled cell proliferation. It is not possible to prevent the disease but this vaccine improves significantly the status of the critically ill patients."
Although the medical advancement is difficult to confirm 100 percent, there have been significant strides forward in cancer research last month. One of which is a new treatment which has been found to almost completely eradicate leukemia. The next step for that treatment is test it on different types of the cancer, which could include other types of tumors.
The drug Xalkori was also approved earlier this month in the United States for treating the advanced, deadly form of lung cancer for a select group of patients, an idea in line with personalized medicine, the Associated Press reported.
Right now, lung cancer is the deadliest cancer in the United States, according to the Centers for Disease Control and Prevention. There were 158,683 deaths from the cancer in 2007.
Popular in the Community