A Cincinnati radio station aired what was supposed to be an amusing mock public service announcement on Thursday, "warning" women between the ages of 18 and 40 that Pittsburgh Steelers quarterback Ben Roethlisberger was entering Cincy's city limits. 700WLW's PSA alluded to Roethlisberger's murky history with sexual violence, using the fact that he has been accused of rape multiple times as a source of humor and lighthearted fodder for its segment.
It's unclear what's more shocking here: that a professional radio station would put together this spoof or that someone, anyone, could think that joking about sexual violence is at all comical in this day and age.
The transcript of the "PSA" -- which was ostensibly released to fuel the rivalry between Steelers and Cincinnati Bengals fans before their teams face off in a Wild Card game this Saturday -- is worth quoting in full:
"This is a severe Big Ben Roethlisberger update from 700WLW. The tri-state is currently under a severe Big Ben warning from now through early Sunday morning. The Steelers quarterback has been spotted in the downtown Cincinnati area. All females ages 18 to 40 are to use extreme caution, especially if heavily consuming alcohol. Males should also be on the lookout just in case. If you see Big Ben and he flashes Little Ben, you are asked to report it to authorities immediately. Again, a severe Big Ben warning in effect until early Sunday morning. He poses the greatest threat to 18 to 40 year olds, especially those with boob jobs, in the downtown Cincinnati area. You are safe if you live in Butler or Clermont Counties, pretty much anywhere in Kentucky, and most of southeast Indiana. When Ben's penis breaks out, we break in."
The airing of this "warning" comes almost exactly two months after Deadspin published an investigative report detailing how fellow NFL-er Greg Hardy allegedly attacked and choked girlfriend Nicole Holder in 2014. It comes three semesters after former Columbia University student Emma Sulkowicz began to carry a mattress everywhere she went on campus to protest the college's refusal to punish the student who she (and others) said had committed rape -- the student who she had previously considered her friend. And it comes the year after we all let ourselves quickly forget about the problematic culture of sexual assault at the University of Virginia, when just one specific report of rape was deemed unfounded.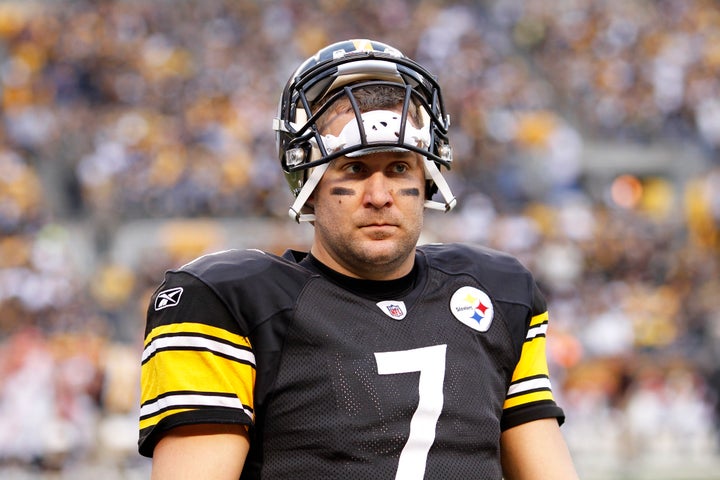 But, honestly, whether or not this one quarterback was convicted is irrelevant here. Besides cracking jokes about sexual violence, this spoof is also incredibly misogynistic, with a bizarre blame-the-victim undertone. For goodness' sake, within 53 seconds it objectifies ("especially those with boob jobs") and partially blames ("especially if heavily consuming alcohol") past and potential sexual assault victims, while consistently trivializing the act of rape itself ("If you see Big Ben and he flashes Little Ben …").
At the bottom of its article on the PSA, TMZ asked its readers to vote whether the "rape warning" went "way too far" or if it was "hilarious." At the time that this article was published, 28,243 people had participated in TMZ's poll -- nearly half of them (12,992) really did think that it was hysterical.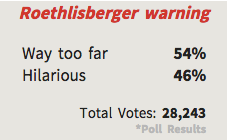 That right there is the problem. As we make light of topics like sexual violence, overlooking episodes of cruelty because the athletes involved are our heroes or our franchises' saviors, it sends two related, dangerous messages. First, that people like those at 700WLW radio can, without repercussions, continue to find the amusement in cases of abuse, belittling the harm and trauma that the victims of such violence have suffered. And, second, it negates the seriousness of the acts themselves, quite literally presenting rape as entertaining.
As long as 46 percent of us believe that this kind of belittlement is "hilarious" -- or remotely acceptable whatsoever -- this type of issue will continue to crop up. As long as 46 percent of us believe that we can make light of -- and get laughs out of -- violence and tragedy, it's going to be pretty damn hard for any of us to learn, evolve or move forward.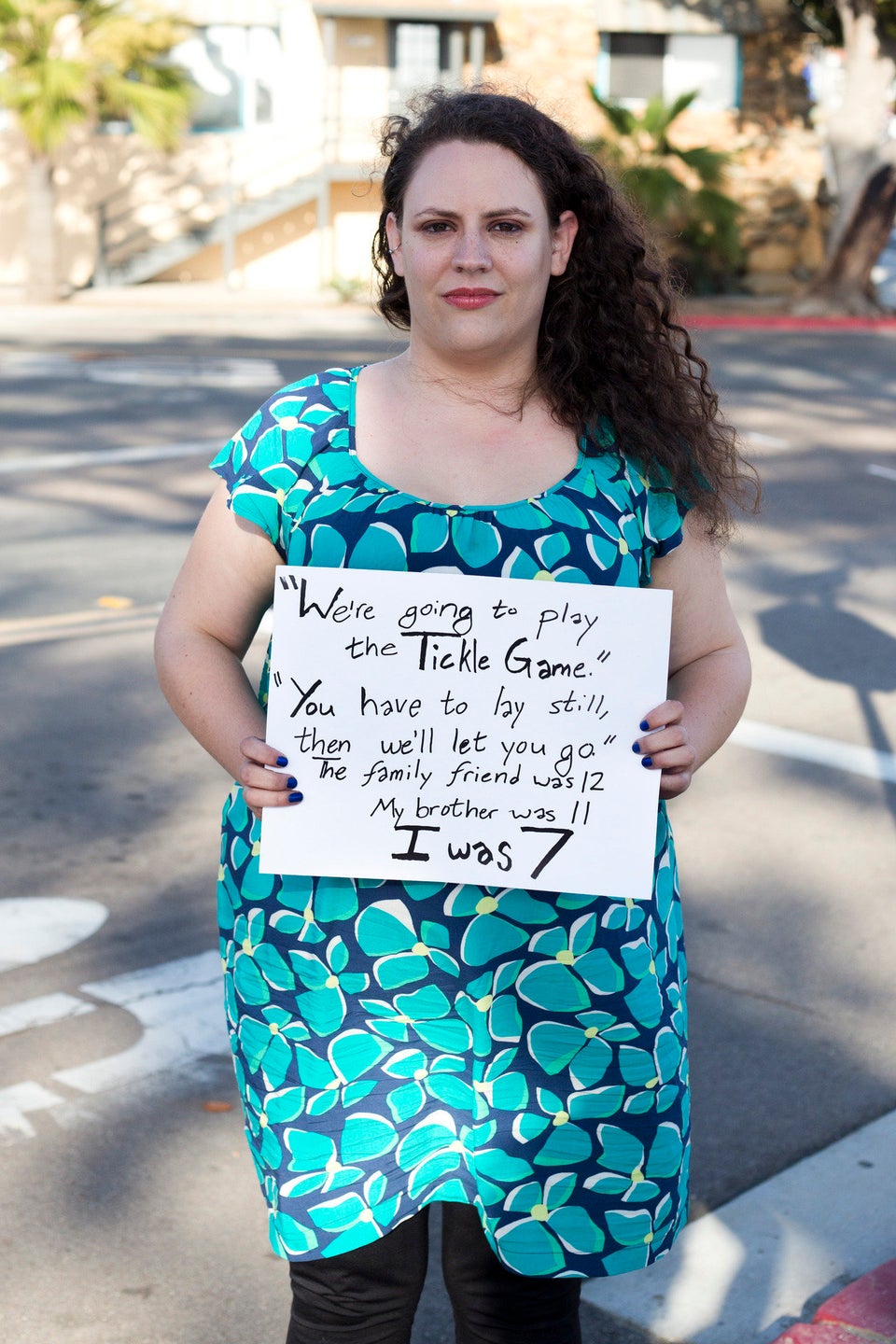 40 Powerful Images Of Surviving Sexual Assault
Popular in the Community