 Other conservative groups are coping in different ways.
The Lebanon Tea Party in Ohio emailed supporters, mourning the "loss of our country" and encouraging a counter-revolution.
"Today the takers clearly outnumber the makers. Government has grown to take over this country instead of a government of the people. Reasons for this loss of our freedom can be found in all national, statewide and local candidate and tax issues," the message read. "We will be a socialist nation within months. However, a revolution is rising and all those elected officials that are blind to what they have done to this country should be encouraged to become enlightened, should be encouraged to step down and should not be reelected."
Downtrodden members of the Redlands, Calif. Tea Party took a different approach on Tuesday night. According to the Redlands Daily Facts, people gathered at a local restaurant to watch election returns took out their frustrations on an Obama "Bop" punching bag while TVs showed GOP presidential candidate Mitt Romney's concession speech.
Before You Go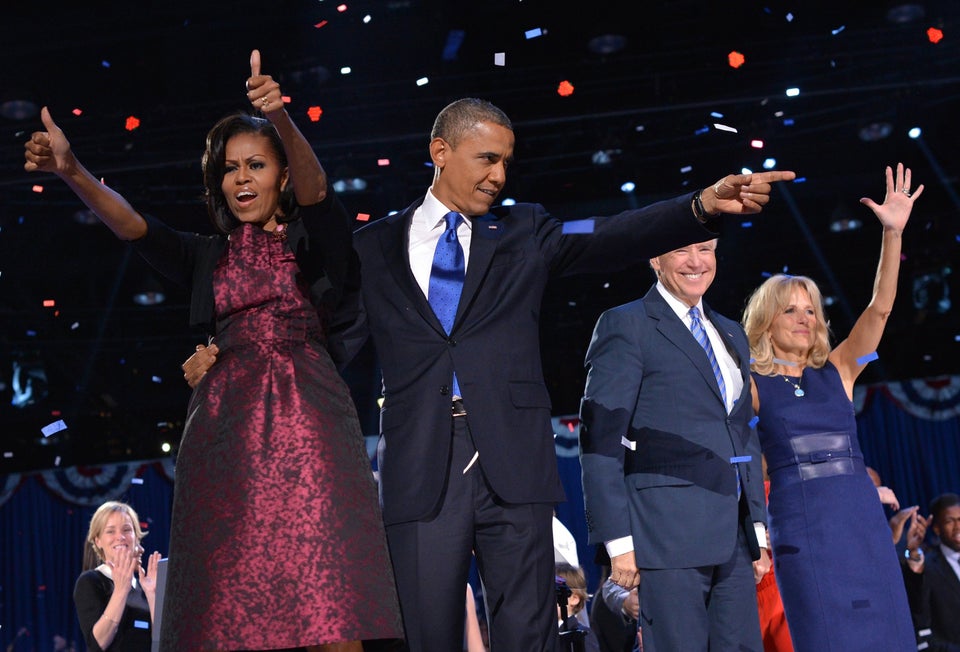 Election Night Celebrations
Popular in the Community