This time last week, premature hippo Fiona was dehydrated and her animal care team didn't know if she was going to make it. Though she is still not out of the woods, her condition has greatly improved in the last few days!
She has outgrown two pools already and got a new one today! Now that the IV that Cincinnati Children's helped place last week has been removed, vets have given her the okay to resume supervised pool time. Hippos don't actually swim. They float and are able to hold their breath for long periods. Spending time in the pool will help Fiona build muscle and lung strength, keep her skin moist and let her act like a hippo! Her new pool is set up close to mom and dad so she can hear and smell them.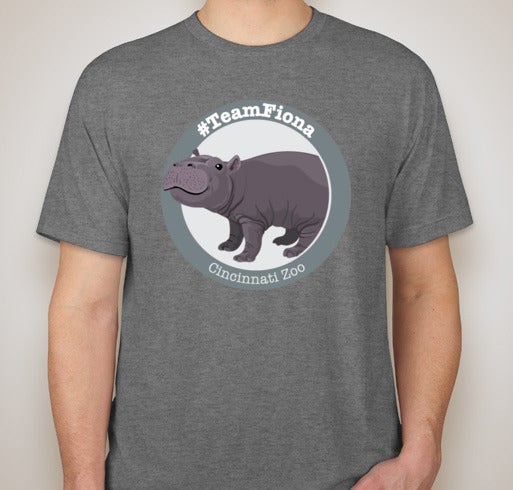 About the Cincinnati Zoo & Botanical Garden Cincinnati Zoo & Botanical Garden is home to more than 500 animal and 3000 plant species and is internationally known for its success in the protection and propagation of endangered animals and plants. The Zoo's research facility, CREW, is a global leader in wildlife conservation and is dedicated to "Saving Species with Science". Zoo and CREW staff lead and support conservation projects all over the world. Learn more about ways you can support the Zoo's mission.