 Before you buy your plane ticket to Mexico to get the real Cinco de Mayo experience, make sure you don't go looking for an American-style Mexican St. Patrick's Day, full of cerveza, bar hopping and, yes, sombreros.
Like visiting Germany for Oktoberfest, traveling to Mexico to celebrate Cinco de Mayo may be a way to heighten or enrich one's experience.
In 2010, 50 cadets from a Wisconsin military school went to Mexico seeking what they thought would be a wilder version of America's Cinco de Mayo with parties, drinking and, the general debauchery that seems to accompany the holiday in the U.S., Alejandro Canedo Priesca, secretary of tourism in Puebla, the Mexican state where the battle commemorated on Cinco de Mayo took place in the 19th century, told The Huffington Post. Instead of blow-out parties, the group found reverential parades and G-rated, family-friendly fun.
"They were looking for a party like the one they saw in the states. They liked it but it was another kind of Cinco de Mayo," Priesca said.
On the other side of the border, Cinco de Mayo is the day on which Mexican commemorate the Battle of Puebla. During that 1862 conflict, a small, Mexican army defeated the invading French colonial army.
"For Mexico, Cinco de Mayo is about our past, our history, our heritage. For Americans, Cinco de Mayo is for your future, for your present," said Priesca.
According to Priesca, most Mexicans are not aware of what has become of Cinco de Mayo in the United States. Those who are remain proud of the attention Mexico receives in the U.S.
"Many Mexicans live in the U.S. And, they are telling people that they like that Cinco de Mayo is a good name for Mexico. But they [do] say the party is different," said Priesca.
Yes, very different. In fact, according to Priesca, Puebla prepares for the holiday with a festival and parade along with food vendors. For this year's 150th battle anniversary, Marc Anthony will be singing at the evening's parade, the first time in 50 years such a big name celebrity will help Puebla mark Cinco de Mayo.
In fact, the tourism board in Puebla hopes to attract visitors to Mexico with their history and culture.
"Puebla is different but it is fun, but a different kind of fun. It's not the fun you can see in Cancun or the Rivera Maya, it's the fun that makes you more [aware] about culture and more [aware of] about what is the real Mexico," explained Priesca.
The hope is that the celebrations in the U.S. will attract more tourism to Mexico and, in turn, help clarify what the holiday actually is. Sumano invites everyone to travel to Mexico to celebrate the "real" Cinco de Mayo.
"It is a very good opportunity to celebrate the Cinco de Mayo, the real deal, in Mexico and know a little bit more about history, culture and Mexican heritage," Sumano said.
Over the years, the Mexican holiday has developed a life of its own in the U.S., so much so that many people believe it is the Mexican independence day, which, of course, is Sept. 16.
"Yes, there is a misconception, but on the other hand we are very happy with that misconception because we get to talk about Mexico and eat Mexican food, we can share our pride of being Mexican," said Alfonso Sumano, director of Mexico's Tourism Board based in North America.
Mexico has not adjusted its festivities because of how Americans view the holiday, Priesca said. "We don't have supermarkets saying 'Cinco de Mayo Sale.' No, we don't do that."
Check out our slideshow of Cinco de Mayo Celebrations: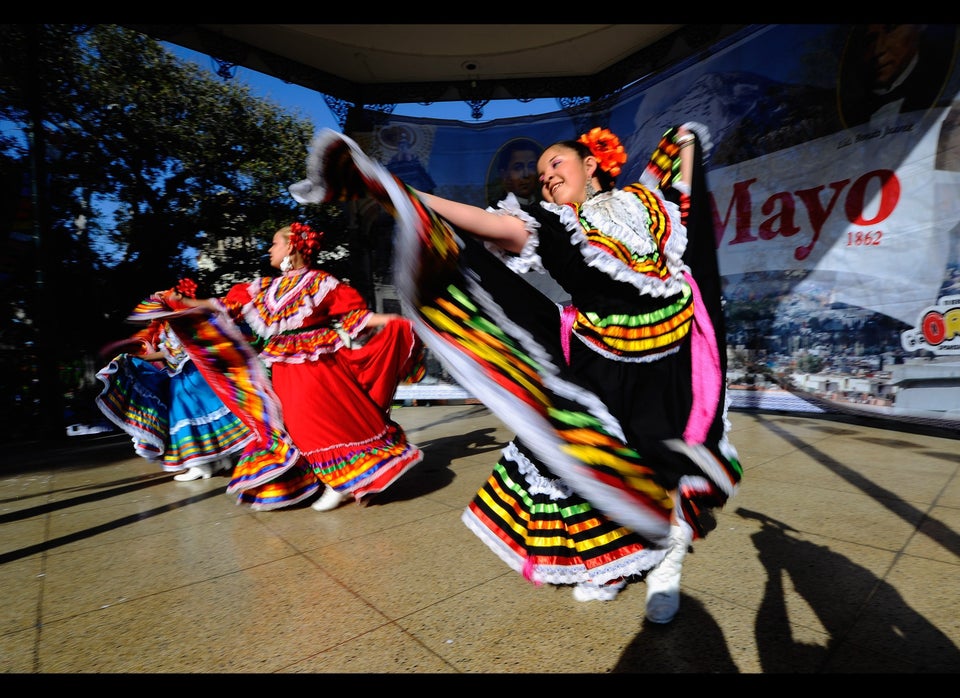 Cinco de Mayo Celebrations
Popular in the Community