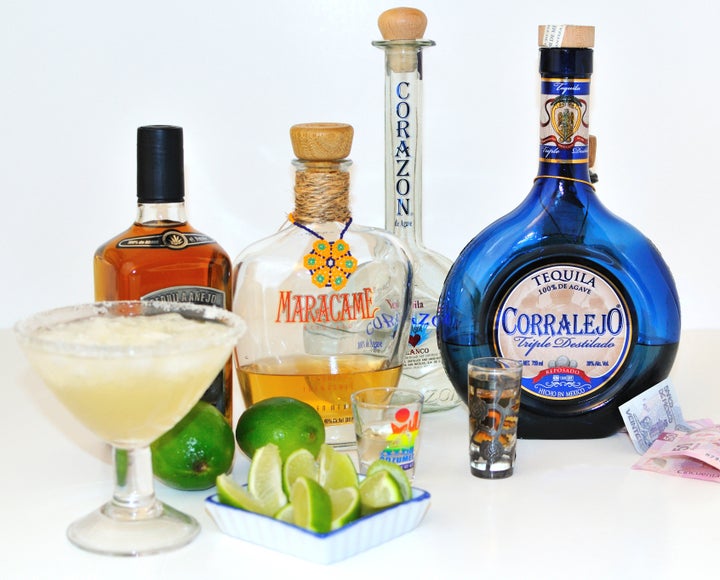 No one ever said Cinco de Mayo was an honest, authentic expression of Mexican heritage. Well, maybe they did, but they were wrong. Much like St. Patrick's day in March, the fifth of May is an excuse to party it up ... with booze. Here are the best spots around town to do it -- and don't forget to eat something first.
La Cabanita: For a time in the '90s, La Cabanita was famous for drawing eastside-fearful westsiders all the way out to Montrose, a suburb of Glendale, of all things. The signed pictures on the walls are a little faded, but the food is as good as ever and those margaritas pack the same punch. 3447 N. Verdugo Rd, Glendale; 818-957-2711
El Arco Iris: As elegant as family-friendly restaurants come, El Arco is a Highland Park institution, with a rather unexpected tequila selection and a drink list to match. 5684 York Blvd.; 323-254-3401
La Golondrina: Olvera Street, rightfully known for its tourist-trap horrors, actually contains some fascinating L.A. history if you know where to look. La Golondrina kind of splits the difference: the building is over 160 years old and the second floor is haunted ... downstairs, enormous platters of cheesy-beany goodness and gallons of fruity margaritas are served to local and visiting revelers. 17 Olvera St.; 213-628-4349
Yxta: Some enchiladas, one or two of Yxta's simple, perfect margaritas, and you're in business. Subdued but delicious. 601 S. Central Ave.; 213-596-5579
Mas Malo: There's a room dedicated to tequila here, so you know Mas Malo takes partying pretty seriously. The three different areas of this enormous restaurant will be serving three varieties of tequila, the better to table hop "for taste-testing." 515 W. 7th St.; 213-985-4332
Las Perlas: The only calories available at Las Perlas come from the tequila and mezcal, the only liquors this cantina-themed (but pricey) bar sells. 107 E. 6th St.; 213-988-8355
Malo: DJs, games with prizes, and those crazy addictive chips Malo is famous for (they're just undercooked a little, but the effect is entrancing). It'll also be a meet market -- count on it. 4326 Sunset Blvd.; 323-664-1011
El Chavito: Just across the street from Malo, El Chavito is a quieter, smaller, less expensive option for those who want to be able to find a seat to enjoy their tequila-based drinks and potato tacos. (You won't regret getting there in time for happy hour.) 4441 Sunset Blvd.; 323-664-0871
Border Grill: Susan Feniger and Mary Sue Milliken, now bona fide celebrity chefs, introduced their fellow Angelenos to the concept of upscale Mexican dining. Border Grill is perhaps not as cutting-edge as it once was, but it's a classic every local should try. 1445 4th St., Santa Monica; 310-451-1655
La Cabana: It's going to be effing nuts here, folks. La Cabana's a fall-down-drunk party even on non-holiday weekends, so strap the sombreros on tight. 738 Rose Ave.; 310-392-6161
Calling all HuffPost superfans!
Sign up for membership to become a founding member and help shape HuffPost's next chapter