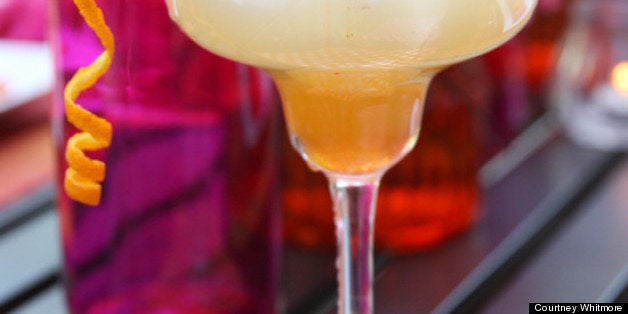 You know that holiday in May? The one that pretty much translates to "sip margaritas and eat delicious food"? It's coming up soon! I'm excited to share five must-try recipes to help spice up your table for Cinco de Mayo! Pick your favorite or try all five to create a delicious, gourmet party menu perfect for entertaining in style. If you're not a whiz in the kitchen, don't you worry: these are easy too!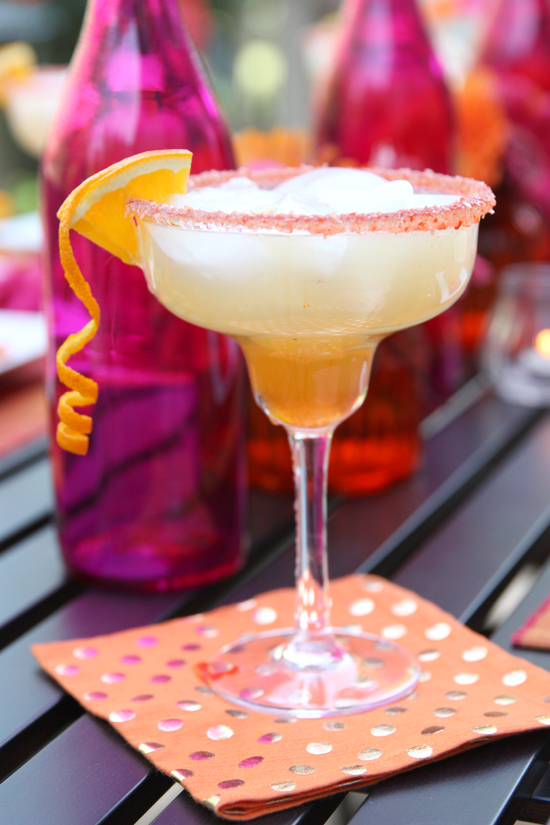 BEER MARGARITA
Beer in a margarita? Oh yes and it happens to be a dynamic duo. Every good Cinco de Mayo celebration needs a to-die-for margarita. Combine one can Sauza Tequila (or tequila of your choice), one bottle light beer, one can frozen limeade and one can water. You'll be sipping in style in no time.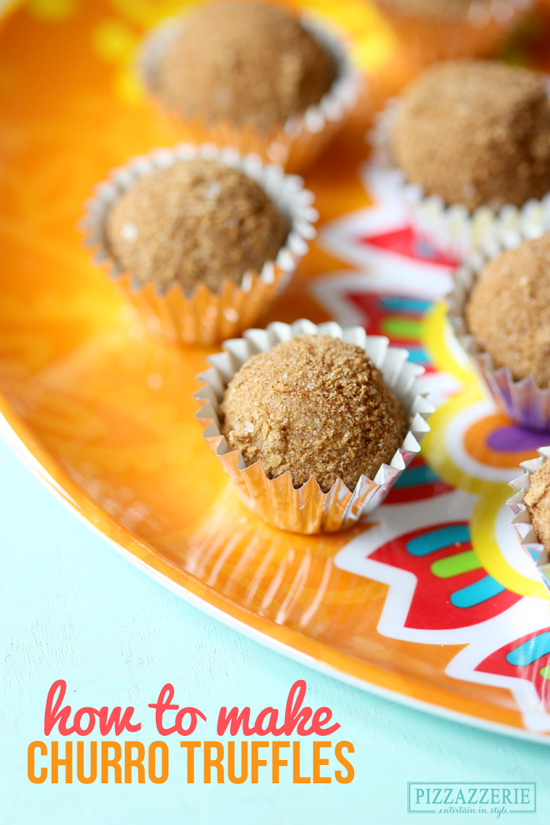 CHURRO TRUFFLES
We have to add in a little something sweet, right? Churros are delicious but the fried treats are a wee bit hard to make at home. Don't fret. These little truffles are super easy and taste just like a churro. If you're headed to someone else's abode for Cinco de Mayo, why not take them a box of these as a hostess gift? Get the churro truffle recipe!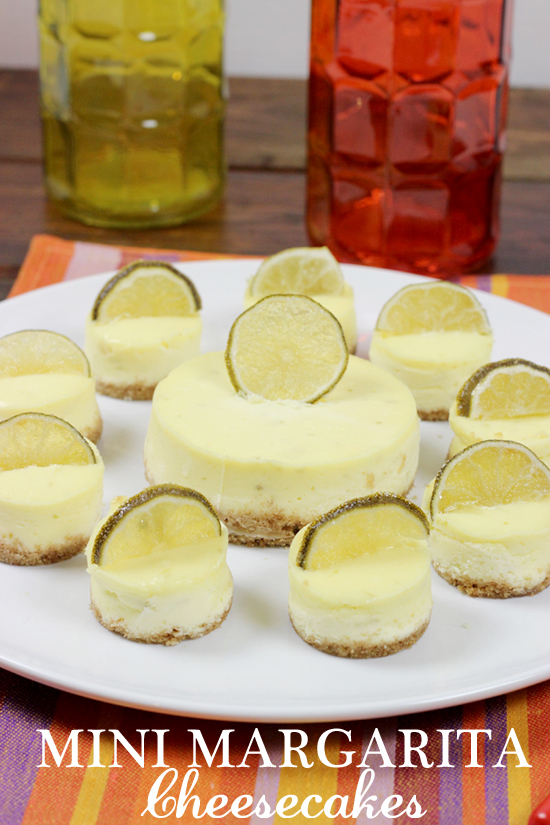 MINI MARGARITA CHEESECAKES
Ok, so we have a sweet tooth. It's hard not to with this recipe for margarita cheesecakes that actually have tequila and lime baked right in. Cheers to that! Make them "mini" size or bake a big one. Either way, I'm pretty positive that a serving of tortilla chips should always be followed with mini margarita cheesecakes! Find the recipe for these mini margarita cheesecakes here.
TOMATILLO SHRIMP CEVICHE
Time for the savory. This recipe is the perfect appetizer served up in margarita glasses alongside tortilla chips. Or make it a main course accompaniment by topping it on a grilled steak or chicken. It's loaded with fresh ingredients like lime juice, chopped tomatillo, chopped red onion, and lots of delicious seasonings. Sign me up! Find the recipe here.
PICANTE PORK TACOS
Hello meat-lovers! These taco bites are the perfect fiesta appetizer. Swap out the pork for pulled chicken or ground beef for a quick change. These babies have a zesty kick with the addition of chipotle peppers, but the flavor is fabulous. Get the recipe here.
Related