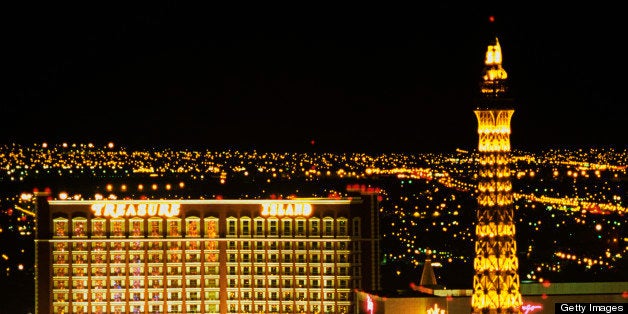 Summer Kicks Off On Memorial Day Weekend?
For most of America, the grills, pools and sunscreen come out at the end of May when the official kick off of the summer season -- Memorial Day Weekend -- commences. For others who just couldn't wait to get out of their terrible weather, Vegas is the perfect answer -- and Cinco De Mayo begins the madness!
Cinco de Mayo
So what is Cinco de Mayo? It is a Mexican holiday that celebrates a victory in some town somewhere in Mexico but... Americans usually don't care about all that history and most Mexicans don't even celebrate it in Mexico! So what is it to Americans and the Latino population... An excuse to party!
The pool parties are already in full swing, featuring the hottest names in the electronic dance music genre -- from Calvin Harris to Tiesto -- expect full on summer madness starting the second of May on through the fifth. The line-ups are crazy and the parties are even crazier. What better to shake off the spring blues than an 8,000 person pool party that makes Cabo San Lucas look tame?
With temperatures in the upper 90s, bring your sombrero and get ready for some heavy drinking because the party doesn't stop when the sun goes down!
What to do?
Each year Vegas hosts one of the biggest boxing matches of the year over this vaunted weekend. This year we see Floyd Mayweather (again) vs. Robert Guerrero. Thousands will pay thousands to go to the MGM and watch the slugfest. Others will be looking for different action at night which may take them to the Supercross races to watch some high-flying stunts.
Let's not forget that if you don't care for either of these events you can still head down to the sports book and place your bets on the Kentucky Derby!
What Now?
Okay, so you've partied all day, saw a boxing match, and still have some fight (pun intended) left in you? Why not hit (again -- pun intended) one of the best clubs in the world and take in some Vegas nightlife? Those same amazing DJs you saw during the day are spinning until the wee hours of the morning! MGM has just christened their new club, Hakkasan, so why not check out the latest and greatest Vegas has to offer?
Home Sweet Home!?!?
After this is all said and done you get to return to your terrible weather and spend some time daydreaming of how epic it all was but, hey -- Memorial Day is only a few weeks away, right?