If you want to spruce up your home and garden without breaking the bank, it's time to look to an unlikely item: the cinder block. While these concrete chunks may look unsightly at first, they're really a DIYer's dream.
There are tons of ways to transform cinder blocks into beautiful home creations -- all of which are infinitely cheaper than their store-bought counterparts. Get started with one of these awesome projects!
1. Create glowing seasonal sculptures with cinder blocks and tea lights.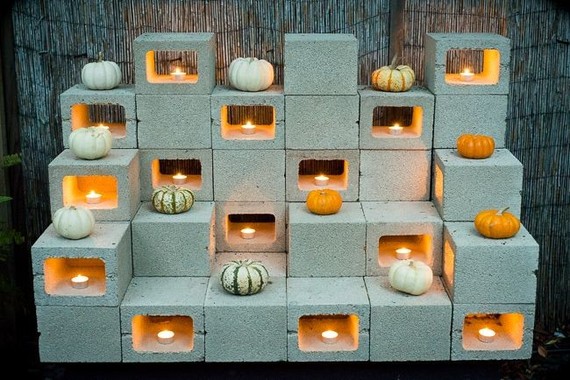 The Horticult
2. Spend the last days of summer making delicious kebabs on a DIY charcoal grill.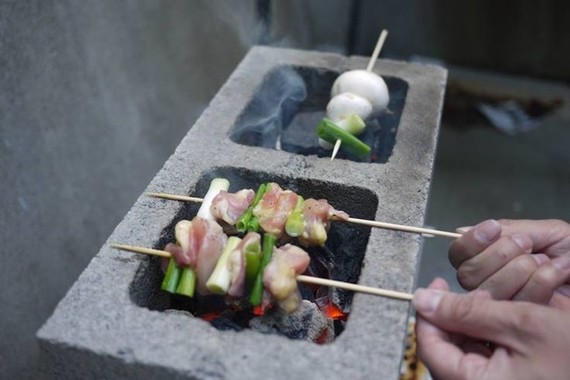 Little Kitchen That Could
3. Or roast marshmallows over a homemade fire pit!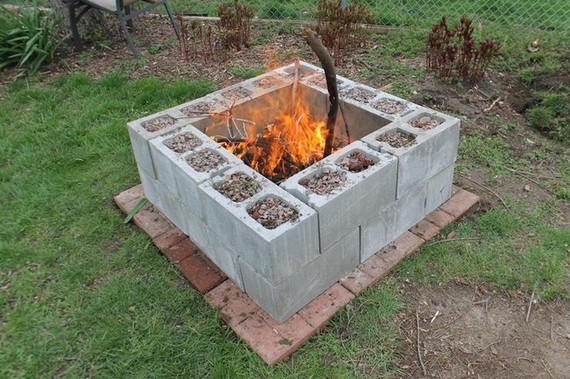 Must Add Fabric Softener
4. Combine wooden boards with cinder blocks for a cheap and comfortable bench.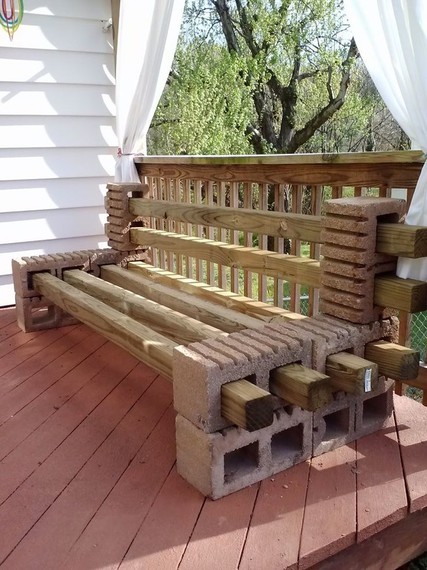 The Basement
5. Put together some planters for a bit of off-beat embellishment.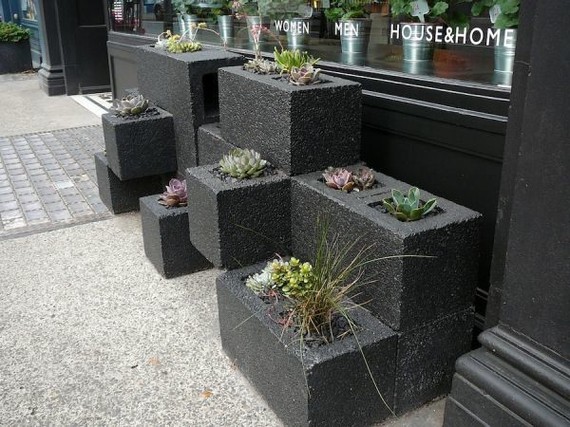 Saf Affect
6. Keep your firewood together with this simple storage solution.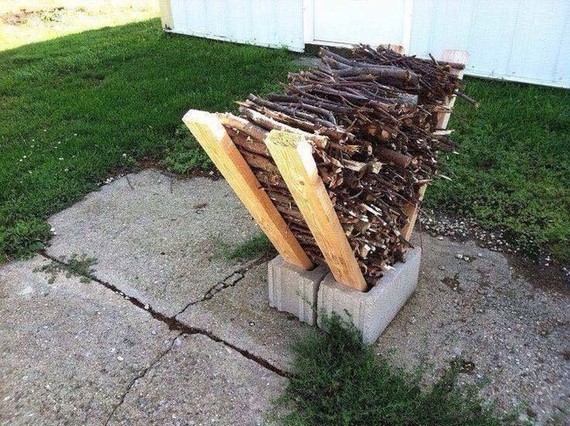 Pinterest / Charlie Martin
7. Add intrigue to your backyard with a cute staircase.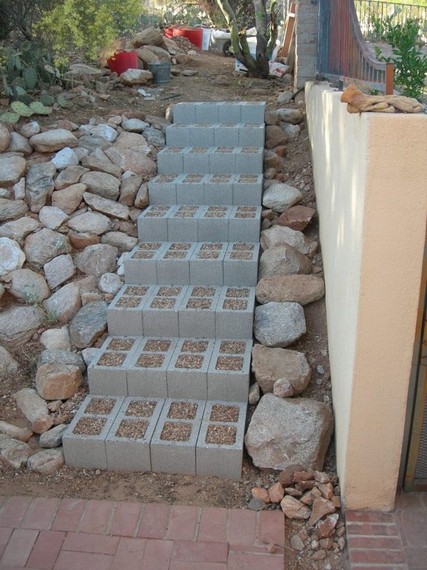 The Figure 5
8. Take your work inside and make yourself a modern desk.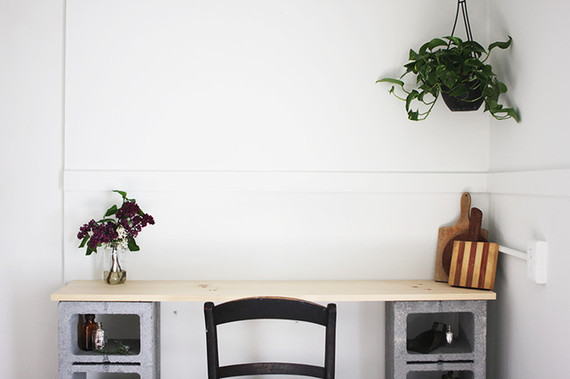 The Merry Thought
10. This platform bed offers plenty of storage space.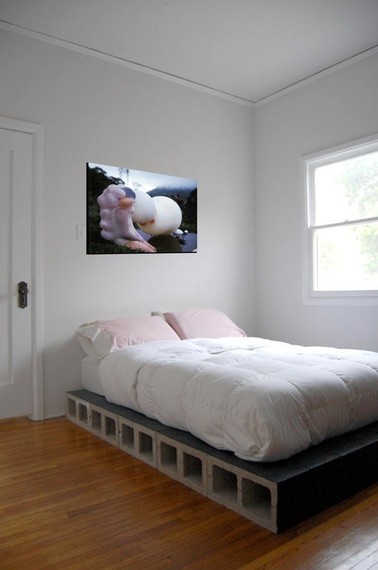 DesignTripper
Cinder blocks may be heavy and a bit unsightly, but they can serve a million purposes around your home and garden. Be as creative as you can, but also be careful when handling the blocks by yourself.
With the proper precautions and the right approach, you'll be well on your way to creating some beautiful stuff in no time!
For tons more cool at-home DIY projects, check these out: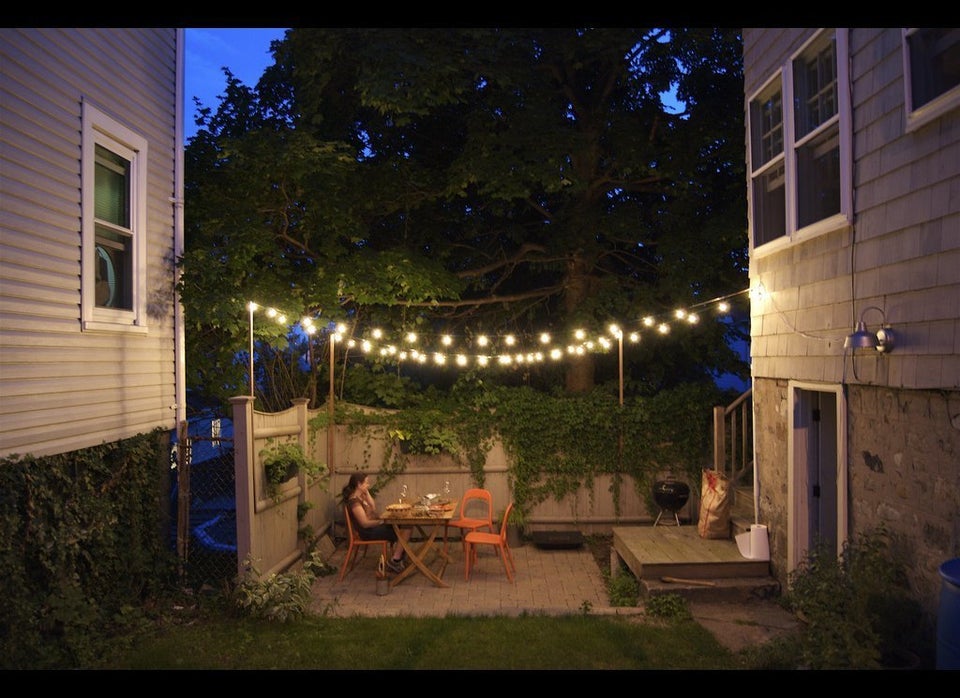 Weekend Home Projects
Related