New developments have come to light in the tragic stabbing of Cindi Santana, a 17 year-old student at South East High School in South Gate, California. The teen died Friday after her ex-boyfriend Abraham Lopez, 18, allegedly attacked her in the courtyard during lunch. Other students and the school dean were harmed while trying to stop him.
Monday morning, Los Angeles Unified School District Superintendent John Deasy spoke with KNX radio and revealed that Santana's mother had warned South East High School of potential trouble with her daughter's ex-boyfriend.
In the week before the attack, Lopez had just been released on bail after making criminal threats against her daughter, reports The Los Angeles Times. Santana's mother notified the school of his recent release, and campus security was also informed of the potential threat, reports AP.
After his release, Lopez used his Facebook account to speak out about his ex-girlfriend and her mother. The day before the stabbing, he wrote,
"you made me what i became but like i said the fact that you denied what we had in front of ur mom and my sis is what is breaking me the most you had something good and you threw it away i hope you soon realize," reports NBC.
After the brutal attack, authorities evacuated the St. Francis Medical Center parking structure after Lopez claimed to have placed a car bomb in the Santana family vehicle, reports The Los Angeles Times.
He was booked on suspicion of murder and is being held without bail at Men's Central Jail. He is expected to be arraigned today, reports CBS.
Although grief counselors and increased security measures were brought to South East High School in the wake of this tragedy, it appears that broader efforts are needed to educate students about abusive relationships. Students are speaking out on a Facebook page dedicated to Cindi. Posts range from sadness and confusion to misplaced blame -- one student even wrote, "She got STABBED FOR BEING A CHEATER!!!!!"
On Tuesday at 5pm, a fundraiser is being held by friends of the family to show support - they will be selling tacos in South Gate, California to raise money for the funeral service. The Cindi Santana Memorial Facebook page also provides a donation link.
CLARIFICATION: The fundraiser is not being held at the Santana Residence.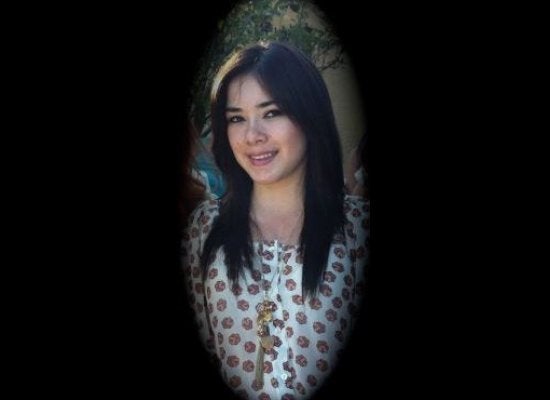 Related
Popular in the Community