Famous supermodel Cindy Crawford has a daughter who's following in her footsteps: 10-year-old Kaia Gerber just starred in a campaign with Young Versace, the children's line produced by the famous Italian fashion house.
At this point, she's too young to pursue a career. There aren't even a handful of jobs for a 10-year-old girl. But if she's 17 and wants to try it…of course, what can I say? She's really into singing and acting. She kind of jokingly said—I'm not even sure if it was jokingly—'I might model first because you don't have to know how to do anything, but then I want to be a baby nurse.'
Encouraging your kids to be well-rounded? We'll give that a thumbs-up. Cindy also says she wants firmly to avoid becoming a dreaded 'stage mom':
I didn't want to be a stage mom and make her nervous. She knew I was there looking out for her. She's done little modeling things with me, but it was always with me, and this was just her. And I really wanted her to have that experience.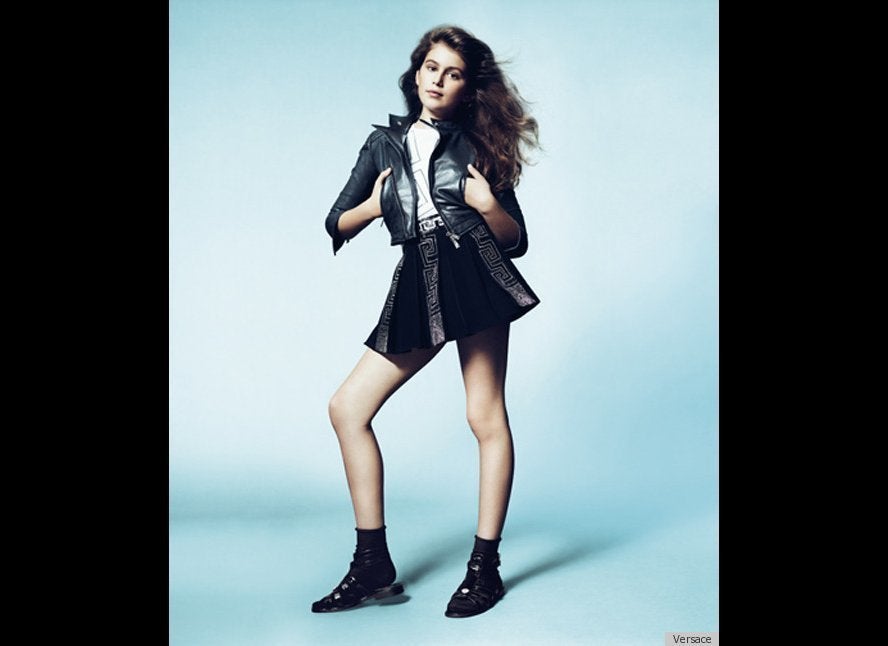 Cindy Crawford/Kaia Gerber