Like mother, like daughter.
Before you get all up in arms about appropriateness, we should clarify that the campaign is for Young Versace, the Italian brand's label for kids ages 0-12. And mama Cindy was right there on set when Mert Alas and Marcus Piggot took the snaps (so expect no crazy lawsuits this time).
Crawford said in a press release:
"I'm so thrilled that Kaia was chosen to be part of the first Young Versace Campaign. I have so many fond memories of the times I spent with Gianni and Donatella. There is something so very special about the House of Versace. Being on-set with my daughter watching her in front of the camera was a fantastic experience. I am so proud of her."
All together now: awwww. Cindy should be especially excited about Kaia's future in fashion -- given that she's basically a Cindy doppleganger, we predict she's got a long modeling career ahead of her if she continues down this path.
But if she decides this is her last foray into her mother's territory, she's accomplished at least one thing: she's proven that there are actually children out there who will wear those expensive kiddie designer lines.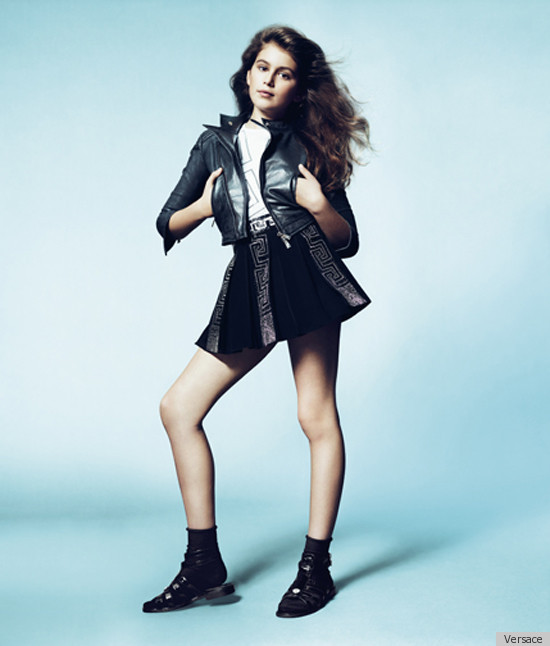 Related