How do you know when a dress is too tight? When you can no longer breathe? When you can see the outline of your belly button through the dress? Or your panty lines... in the front?
All these thoughts and more ran through our heads when we saw pics of Cindy Crawford last night. The supermodel was all dolled up for her husband, Rande Gerber, who was launching his new Caliche Rum at New York's Whiskey Park. Because a launch party for alcohol ain't complete without a few celebs, Alex Rodriguez and Taye Diggs were in attendance, too.
With all the drinking and glad-handing, the New York Post reported that inside the party was "sweltering." So we wonder how Cindy survived the heat, considering how tight her leather dress was. Sure, there were cutouts around the neck. But there's no way that could counteract the suffocating fit. Seriously, we're having trouble breathing just looking at her.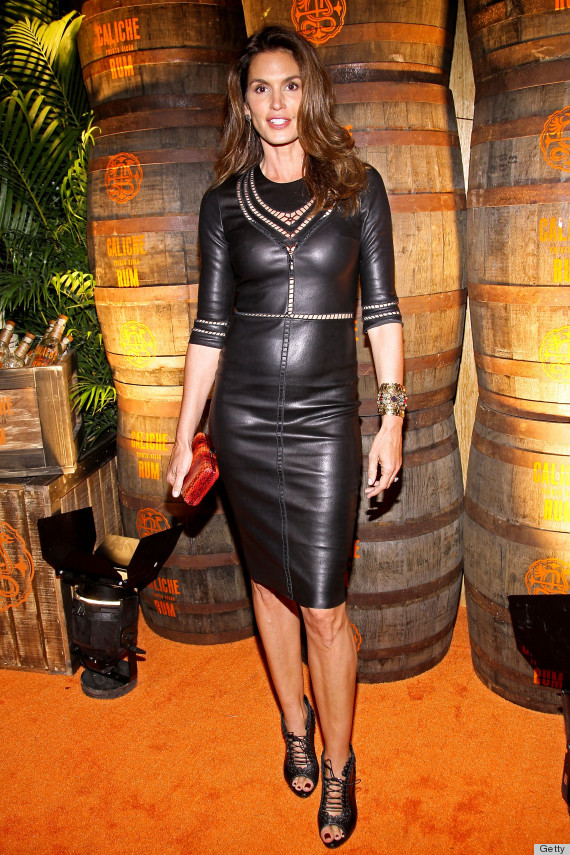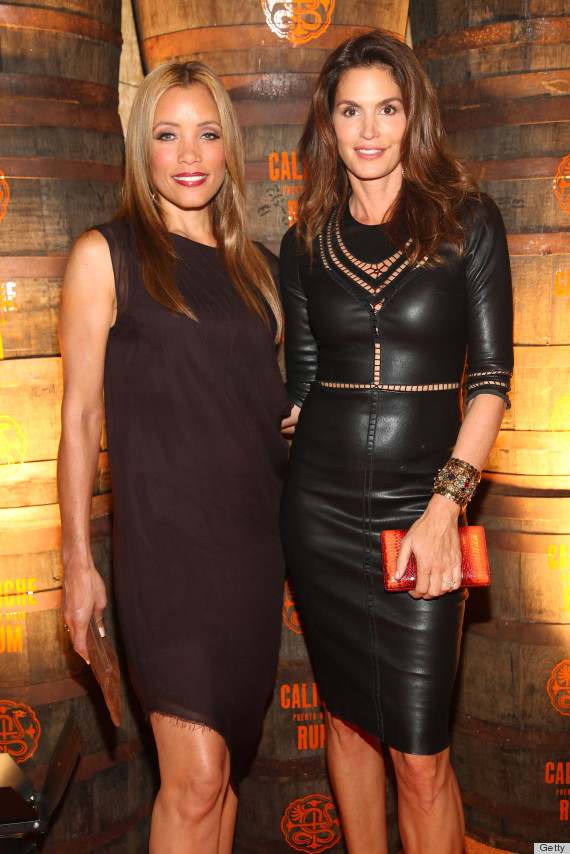 See Cindy through the years...