The supermodel revealed her most memorable runway show, the one book she would bring with her on a deserted island (anything by Jodi Picoult) and named her favorite food (caviar). Crawford also named the item of clothing she would never wear, which happens to be a crop top.
During the interview she gave a tour of her home, and reflected on her modeling days by showing the cameras a collection of her favorite photoshoot looks, including one where she was shot fully nude holding a snake: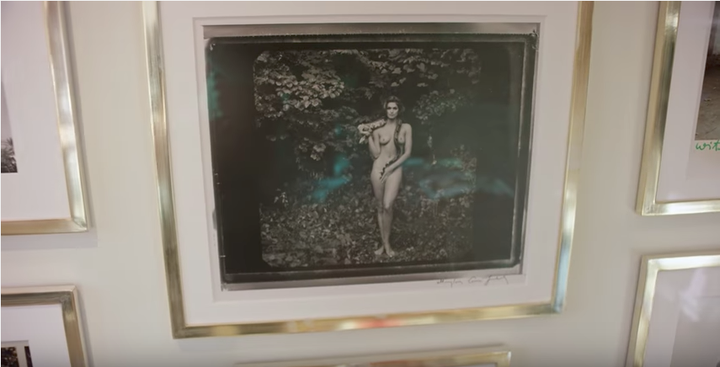 "Well this is me as Eve in the Garden of Eden and that was my first and only shoot with a snake," the supermodel said. "First of all, it was heavy. Secondly, it smelled disgusting. And thirdly, it got a little too friendly."
After opening up about her reptilian encounter, Crawford also revealed that she'd once (accidentally) shared a bed with George Clooney, who is one of her family's close friends.
Watch the video above to find out more.