On Sunday's episode of "Oprah's Master Class," supermodel Cindy Crawford opened up about her four-year marriage to Richard Gere, and why it ended in divorce in 1995.
Crawford married the then 42-year-old actor in 1991, when she was just 25. In the interview, she says that the couple's age difference took a toll on the marriage.
"I think a lot of what happened with Richard and I was, I was still 22 and at 22 -- as a young woman -- I was kind of still figuring out who I was and what I wanted to be and he was already 37," Crawford says in the clip above.
"I just think your twenties for women is such a time when you're starting to come into your own and feel your own power and connect to your inner strength and it's hard to do that -- it's hard to change -- in a relationship, because what one person might have signed up for, all of a sudden, you're not that anymore," she says. "I think I was more willing at 22 to be, like, 'Okay, I'll follow,' but then you start going, 'Well, I don't want to just follow -- I want to lead sometimes and I want to walk side by side sometimes.'"
Watch the clip above to hear more from Crawford on how her relationship with Gere shaped her, then click through the slideshow below to see photos of the supermodel through the years.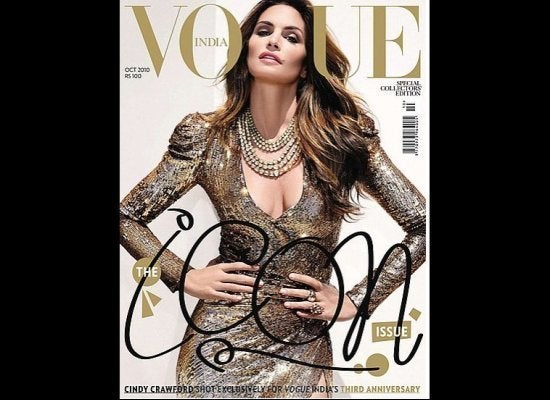 Cindy Crawford Then & Now
CORRECTION: An earlier version of this story indicated that Cindy Crawford was 22 and Richard Gere was 37 when they wed. That is incorrect; Crawford was 25 and Gere was 42.