Cindy Crawford's star power in the modeling world has reached stratosphere status over the years mainly because the model simply refuses to age. Or at least that's what we think is happening here.
At 26, the all-American girl was snagging covers, photo shoots and contracts left and right. So how did she keep up with such a busy schedule and maintain her healthy figure all these years? Cindy tells Shape that she recommends not smoking, drinking a lot of water, getting plenty of sleep and wearing sunscreen. "Most things that we know -- it's just doing it," she says.
Now, she says that she works out in the morning when she drops off her kids at school. "I try to go hiking once a week and I really love to go with a girlfriend because it's like therapy plus working out." Amen, sister. But Cindy hasn't forgotten about her glamazon past. She takes this time to reflect upon the 20 years that have passed since her first Shape cover:
"I think at that time I was doing a lot of covers and a lot of everything. You kind of take your fitness and your body for granted, I think, in your 20s a lot. To do a cover now at 46 reminds me that all of the hard work and all of the times that you work out even when you don't want to, that it all pays off."
Fine, Cindy. We'll drag ourselves to spin class tonight, OK? So basically what we've learned here is that, if you do all of those annoying things that your mom has told you to do, like, forever, you'll look like a supermodel. Er... maybe that's not exactly it.
Check out Cindy Crawford's cover for the December 2012 issue of Shape and see her first one from 1992. It's like not a day has passed in the world of Cindy...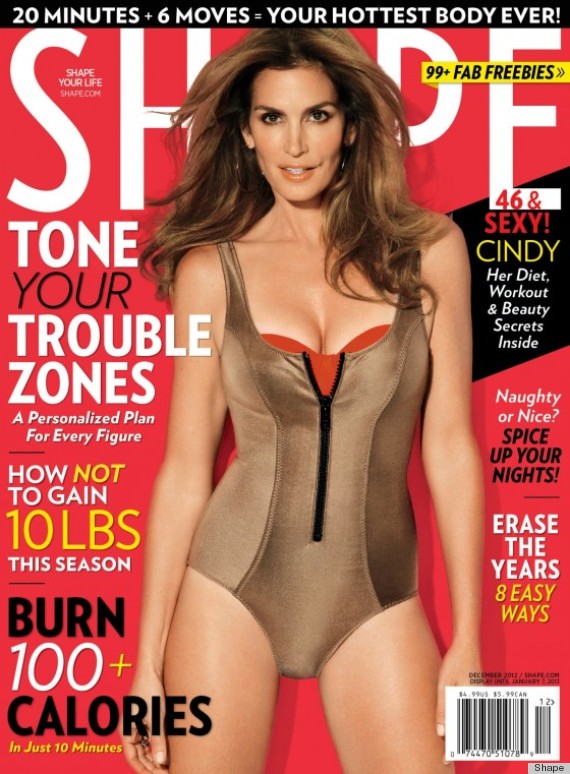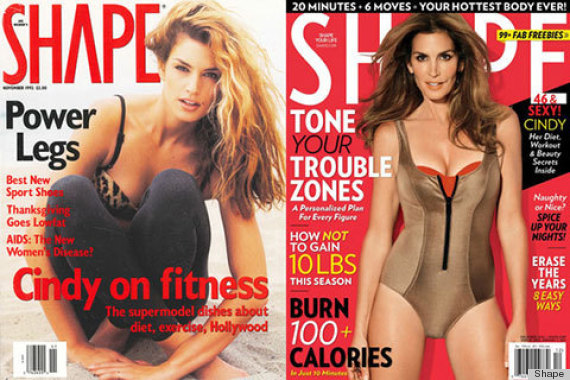 See Cindy Crawford's style evolution!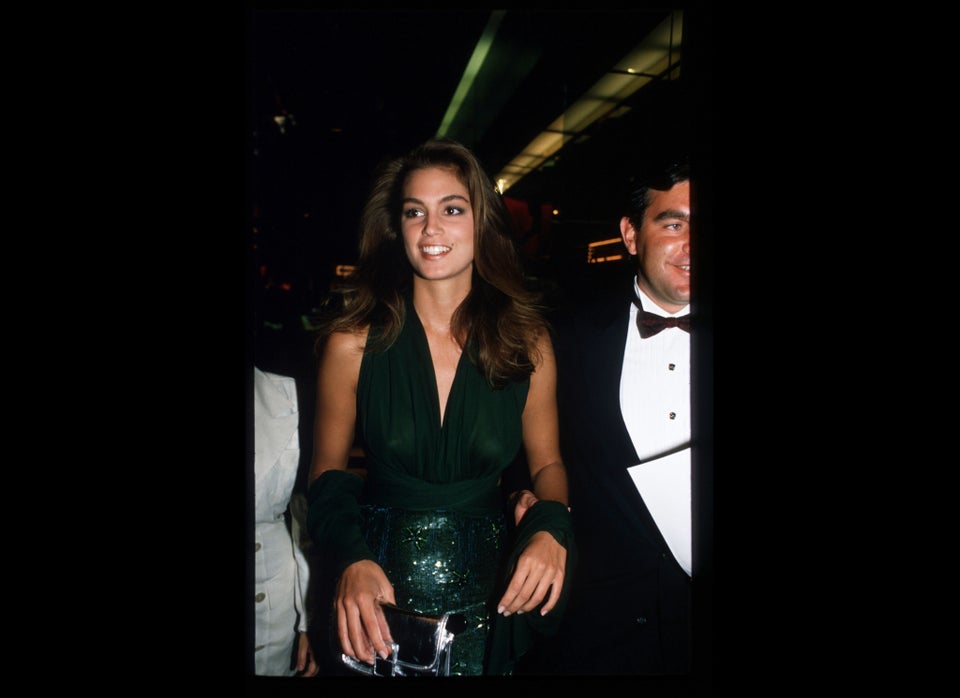 Cindy Crawford's Style Evolution
Related