Just before supermodel and entrepreneur Cindy Crawford married her second husband, Rande Gerber, in 1998, the couple met with their minister to discuss the ceremony they envisioned for their beach wedding. Gerber insisted on a short ceremony, so the minister had to edit the traditional vows. To determine what the bride and groom most wanted to keep, he asked a question that Crawford has never forgotten.
"What do you need to hear to feel married?" the minister had asked.
Crawford surprised herself when she didn't even hesitate with her response. "I knew I wanted to hear, 'I now pronounce you husband and wife,'" she remembers.
Reflecting on that question, Crawford was able to realize that her first marriage to Richard Gere in Las Vegas played a role in her immediate response to the minister. "We didn't have that moment where we presented ourselves to our family and friends and [said], 'We are now a married couple,'" Crawford explains. "So, for me, that moment was so important to make it feel real."
Over the years, asking herself, "What do I need to hear?" has helped Crawford make difficult decisions and find guidance in other ways. For example, when she was 20 weeks pregnant with her first child, her doctor asked if she wanted to learn the sex of the baby. Crawford realized that she didn't need to hear the gender; rather, she needed to hear and experience the excitement that comes with finding out once the baby is born.
"I knew what I needed to hear in that moment," Crawford says. "The question can be used in all sorts of ways."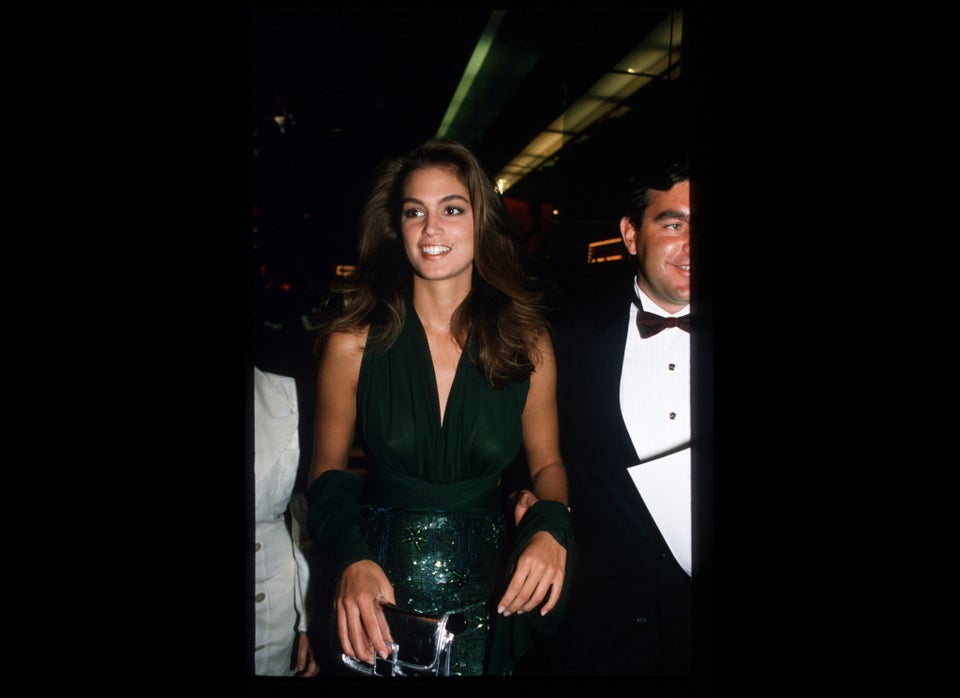 Cindy Crawford's Style Evolution