 Days after being stripped of her power and relegated to a largely ceremonial and advisory post, Wyoming Superintendent of Public Instruction Cindy Hill (R) entered the state's 2014 governor's race on Thursday.
Hill, a Tea Party favorite, made the decision to mount a likely challenge to Gov. Matt Mead (R), following Mead's decision on Tuesday to sign legislation removing Hill as the chief of the Wyoming Department of Education. Mead's action followed accusations by state legislators that Hill did not implement new education laws and had mismanaged the education agency. The new law gives the governor the power to appoint the head of the state Department of Education.
Hill has filed a lawsuit against Mead and legislators.
Hill told The Star-Tribune that she knew "in my heart" that she should run for governor. She continued to note that she does not cave into politically expedient decisions, which she played up in her recent battle with lawmakers over her duties.
Hill, a former junior high school principal elected in 2010, has been accused by lawmakers of not implementing a series of new education laws, including a new national testing program for high school students. A pair of liaisons appointed by legislators last year issued a scathing report accusing the Education Department of not performing duties and missing deadlines for federal funds.
Hill's new duties include serving on several boards, advising local school systems on concussion prevention, running the teacher-of-the-year awards program, writing an annual report, devising policies for the storage of toxic chemicals in the schools and performing "general supervision" of public education.
Mead spokesman Renny MacKay said in a statement that the governor is focused on his job.
"Governor Mead is focused on the job at hand. He will decide and announce his future plans, political or otherwise, at the appropriate time," MacKay said. "With the Legislature in session, with the urgent needs of the Department of Education, Governor Mead does not feel this is the time to launch a campaign for an election that is roughly two years away."
Mead, a former U.S. attorney who is the grandson of a former governor and U.S. senator, was elected as Wyoming's governor in 2010. His administration has largely focused on building the state telecommunications infrastructure in an effort to boost the state's tech economy.
State Rep. Dan Zwonitzer (R-Cheyenne) told The Huffington Post that Hill's timing is unusual for Wyoming. He said the small state is used to statewide campaigns lasting a few months, not two years. He gave the edge to Mead.
"Mead has a pretty good county-by-county system in place, and Mead has a much stronger financial backing," Zwonitzer said. "They both have strong support networks, but Cindy's is more grassroots and not the strong financially backing that you need to run statewide."
Zwonitzer did note that Hill's biggest assets politically are her strong backing in the Tea Party, along with her husband's connections as an attorney and former state GOP chairman -- which will give her access to campaign cash. He also noted that Hill's limited new duties will give her plenty of time to travel the state. Legislators may give Hill additional duties in coming weeks.
At the same time, Zwonitzer questioned if the Tea Party continues to have strength in the state. Wyoming Republicans have traditionally been of a moderate to conservative libertarian bent, with the Tea Party gaining clout in recent years.
"Cindy has a strong base of support in the Tea Party base," Zwonitzer said. "That base has weakened in Wyoming in the past four years. You are seeing the Tea Party effect wear down. In another two years, it will be more diminished."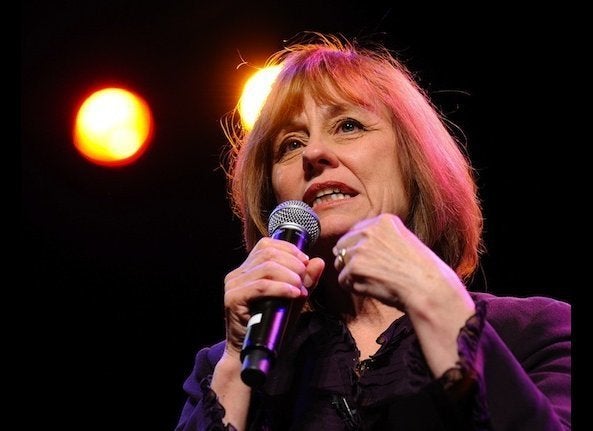 Tea Party Statements
Popular in the Community