 The embattled boss of Wyoming's schools is being accused of touching and massaging male employees while leading a workplace with enough stress to send several employees to the hospital.
In the newly revealed parts of the report, Hill is accused of causing such a high-stress environment in the department that it sent several employees to the hospital, with one saying her eyelashes fell out. A top Hill aide, Kevin Lewis, is accused of storming into the women's bathroom and watching a staffer use a breast pump, the Star-Tribune reports. Lewis has denied both allegations.
Hill is also accused of inappropriately touching male staffers, including grabbing shoulders and giving unsolicited massages. Hill has denied the accusations to the Star-Tribune.
Investigators also spoke with a woman whose boyfriend worked for the education department. The woman told them her boyfriend was a "good victim of sexual harassment by Cindy," the report states.

The woman said Hill would come up behind her boyfriend while in the office and give him neck massages. The touching made him uncomfortable.

Hill denied touching workers in a way that would make them uncomfortable. She called the allegations absurd.

"Anyone who knows me knows that's not true," she told the Star-Tribune. "I'm not someone who goes around giving neck massages and grabs people … that's just not me."
The first sections of the report accuse Hill of mismanaging the department, including misappropriating federal funds and misusing the state plane. The report also alleges that Hill waved around a knife during her birthday party, saying that she would not be bullied by state legislators. Additionally during Hill's tenure, agency staffers had taken to carrying baseball bats and bear spray to the restroom for protection from staff. Other personnel formed groups to protect "young, cute girls" on Hill's staff.
Hill has been under fire since last year when lawmakers appointed investigators to look into her management of the agency. She was removed from heading the department in January and relegated to largely ceremonial duties, such as serving as the state's advocate for the prevention of concussions, running the teacher of the year awards program, writing an annual report and issuing guidelines for how schools should store toxic chemicals.
A Mead appointee now runs the education department, but Hill has retained the superintendent's title. Because superintendent is a state constitutional office, she can only lose the title via impeachment. Last week, lawmakers launched another investigation into Hill's tenure, the first step towards a possible impeachment.
Before You Go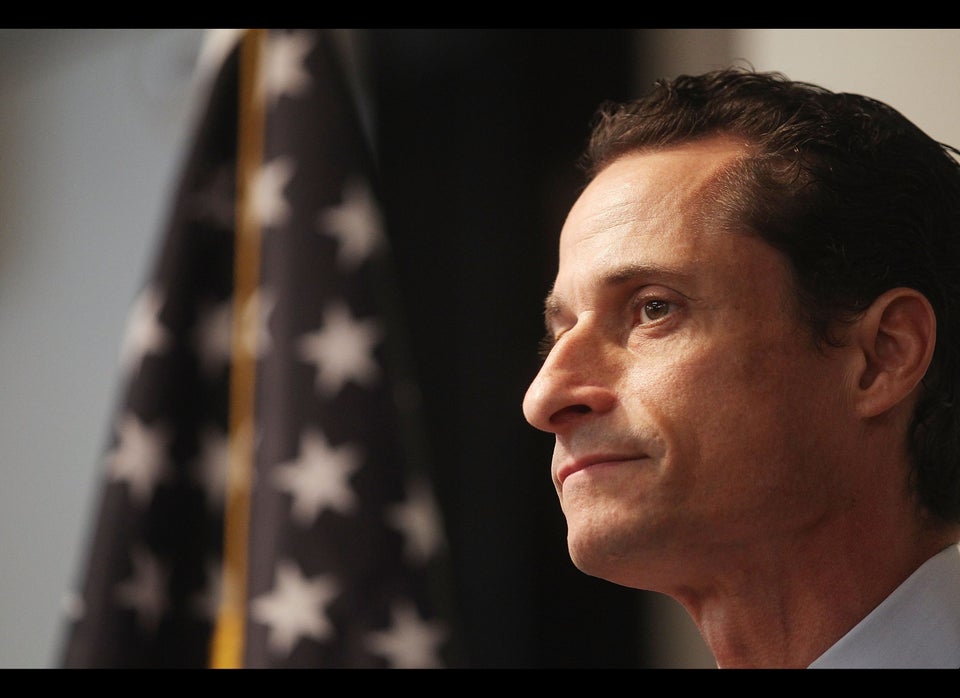 Political Sex Scandals
Popular in the Community