Jaz Brisack, the first female student at the University of Mississippi to receive the prestigious Rhodes scholarship, called Sen. Cindy Hyde-Smith (R-Miss.) a "white supremacist" in an interview with The Oxford Eagle on Sunday.
Brisack, 21, told the Eagle she was "honored to get to be a role model for other Mississippi girls looking for ways to make their voices heard in a state still very much dominated by patriarchal structures."
"Given that our state amplifies the voices of white supremacist women like Cindy Hyde-Smith who reinforce and uphold misogynist policies, I'm glad to be able to provide a very different example of how an empowered Southern woman acts," Brisack told the newspaper.
The college senior told HuffPost that she spoke out against the senator because she believes Hyde-Smith is "trying to drag Mississippi back in time."
"Recently, Oxford came together for a memorial ceremony honoring Elwood Higginbottom, the last lynching victim murdered in Lafayette County. He was killed in 1935. This morning, someone put nooses in the trees outside the Mississippi state capitol building. I'm terrified that we're losing all the progress we've made in nearly a century," she wrote in an email.
Brisack said she wants to use her platform "to amplify the struggles of Mississippi workers fighting to unionize, women denied their right to bodily autonomy by arbitrary and restrictive abortion laws, and all of the activists fighting to bring this state up to date."
"I think everyone has an obligation to speak out against injustice," she said.
Hyde-Smith has come under increasing scrutiny in recent days for a series of past and present behavior seen as racially inflammatory.
A snippet of Brisack's interview was shared on Twitter on Sunday night and quickly went viral:
Hyde-Smith has apologized for the remark, claiming that her opponents manipulated her words and that what she'd said was not a reference to race-related lynchings. But other questionable elements of Hyde-Smith's past have surfaced.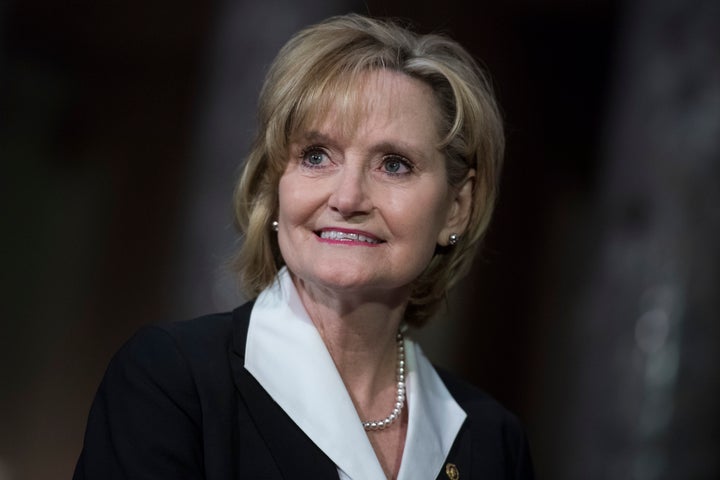 Groups including Major League Baseball, Walmart, AT&T, Leidos, Union Pacific and Boston Scientific have all asked for their donations to Hyde-Smith's campaign to be returned.
President Donald Trump is holding rallies in Mississippi this week in support of Hyde-Smith, who is expected to face off against Democratic challenger Mike Espy in a special election on Tuesday.
Brisack said that if she "could give one piece of advice to anyone," it would be to "memorize and internalize the words of Eugene Debs, the labor organizer and antiwar activist."
"He told the court sending him to jail for urging draft resistance during World War I: 'While there is a lower class, I am in it, and while there is a criminal element I am of it, and while there is a soul in prison, I am not free,'" she said. "If people operated according to that understanding, we'd have a completely different world."
This article has been updated with Brisack's comments to HuffPost.
Popular in the Community