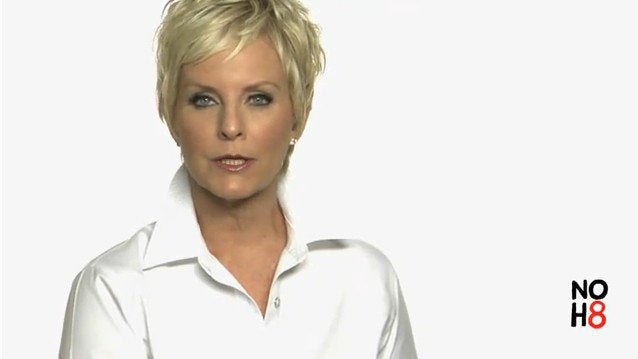 Sen. John McCain's wife Cindy appears in a new ad that harshly criticizes the military's "don't ask, don't tell" policy, and government officials and religious leaders generally, over what she and others describe as complicity in the bullying that has led to a rash of highly-publicized suicides among gay youth.
The Republican senator from Arizona has spearheaded opposition to legislative repeal of the military's ban on openly gay servicemembers in the upper chamber, vowing to filibuster if necessary a bill similar to the one that passed the House earlier this year. In the ad from the NOH8 campaign -- an activist group formed in response to Proposition 8, the California ballot measure that banned same-sex marriage -- Cindy McCain seems to be suggesting that her husband is partly responsible for the bullying that has claimed a number of gay teens' lives.
"Our political and religious leaders tell LGBT youth that they have no future," Mrs. McCain says in the ad, which features her alongside celebrities such as Denise Richards and Gene Simmons. "They can't serve our country openly."
After other speakers suggest that laws which limit the rights of gay Americans reinforce that derogatory treatment of them is acceptable, Cindy McCain asks rhetorically, "Our government treats the LGBT community like second class citizens -- why shouldn't they?"
This is not Cindy McCain's first appearance in a NOH8 campaign. She was photographed in support of same-sex marriage in January.
Popular in the Community