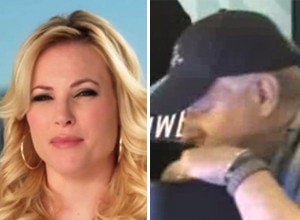 UPDATE: Meghan McCain responded to Glenn Beck's mockery of her in a Thursday column for the Daily Beast.
"Clearly you have a problem with me, and possibly women in general, but the truth is, it's 2011 and I heard your show on Fox was canceled," McCain wrote. "Isn't that an indication that the era of the shock jock pundit is over?...There really is no need to make something like my participation in a skin cancer PSA into a sexist rant about my weight and physical appearance, because I'm going to let you in on a little secret, Glenn: you are the only one who looks bad in this scenario, and at the end of the day you have helped me generate publicity for my skin cancer PSA, a cause that I feel quite passionate about."
ORIGINAL STORY: Cindy McCain lashed out at Glenn Beck after he mimed vomiting over her daughter Meghan's recent skin cancer PSA.
McCain was only one of the women featured in the ad, which compared not wearing sunscreen to being naked, and which showed McCain seemingly naked.
On Beck's Wednesday show, he and his co-hosts spent over eight minutes mocking McCain. Beck pretended to vomit repeatedly (with detailed sound effects) while looking at McCain's ad or even hearing her name.
"Put some extra clothes on," he said. "Like, lots of extra clothes...has she thought about a burqa, just to be extra safe?"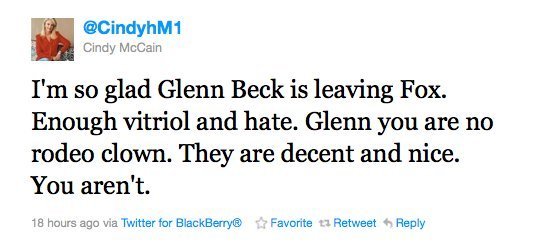 Later, McCain even retweeted liberal pundit Roland Martin, who asked, "Actually, I'm wondering if the National Organization for Women will call out @GlennBeck's sexism?"
Watch the ad:
Watch Beck's reaction:
Calling all HuffPost superfans!
Sign up for membership to become a founding member and help shape HuffPost's next chapter