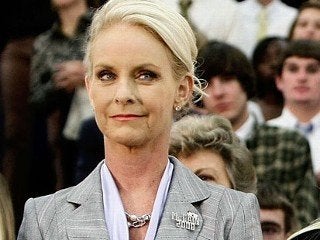 Gilding the lily is nothing new to politics. From the 1840s when William Henry Harrison claimed to have been born in a log cabin (it was actually a Virginia plantation) to Ronald Reagan's reminiscing about flying over Germany in World War II (he did, but only in a movie), politicians have taken perfectly good stories and embellished them.
The latest embellishments come from the McCain camp. Cindy McCain has repeatedly referred to herself as an "only child." This week came news that she actually has two half sisters, although apparently she had very little contact with them.
The McCain campaign had also put out the story that Mother Teresa "convinced" Cindy to bring home two orphans from Bangladesh in 1991.
Mrs. McCain, it turns out, never met Mother Teresa. (Once contacted by the Monitor, the campaign revised the story on its website.)
Popular in the Community