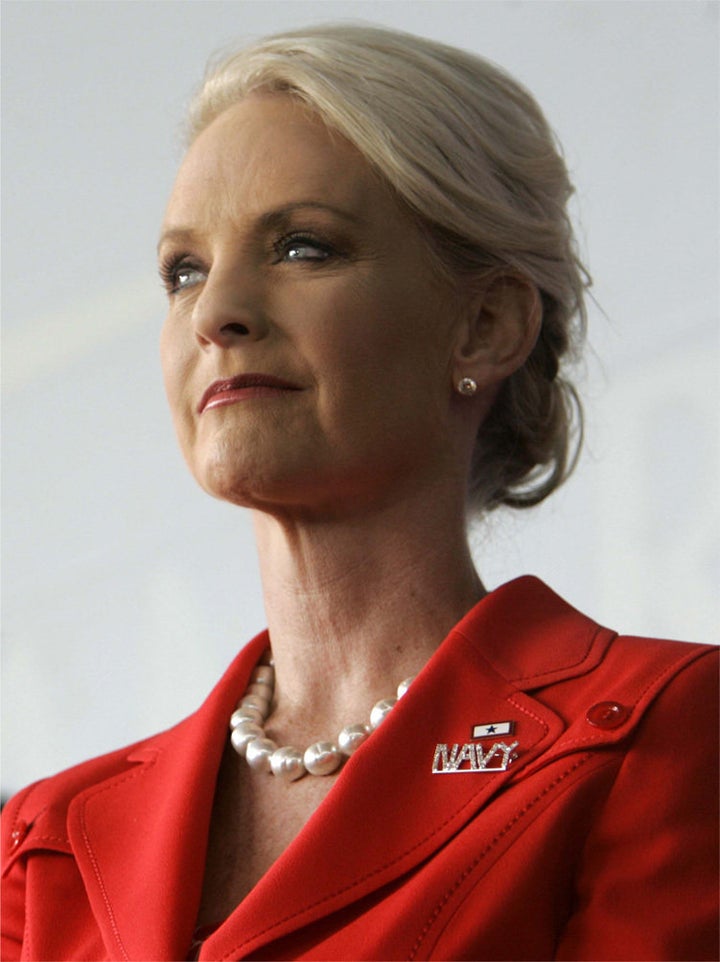 Cindy McCain's declaration that she would never produce her tax returns has struck a chord with a few editorial pages around the country. In the past two days, the Washington Post, Washington Times and the New York Observer have all penned demands that Cindy come clean on her fortune.
Yesterday, the Observer lamented the lack of scrutiny cast on the McCain brand, and called for journalists to call for fairness:
Double standards are endemic in American journalism. But Cindy McCain, wife of the Republican presidential candidate, displayed poor taste in flaunting her family's special immunity from press scrutiny. Declaring on NBC's Today that she would "never" release her income tax returns even if she becomes first lady, the Arizona beer heiress showed no concern that she and her husband will have to meet the same tests as other would-be White House occupants--ever.
Today, papers on both side of the aisle responded. The Post declared that the last thing America needs is a president with more secrecy:
For a candidate who puts a premium on transparency and ethics, John McCain has been slow and grudging in releasing tax information. He did not commit to doing so until after he had secured the nomination, and then he disclosed only two years of taxes, far less than his Democratic rivals. Mr. McCain's wife, the heir to a liquor and beer distributorship, declined to release her returns, citing -- as Ms. Heinz Kerry did -- her children's privacy. Releasing tax information entails intrusion, but, as we wrote four years ago, presidential candidates and their spouses "relinquish a significant measure of privacy. Meanwhile, tax returns provide information not contained in financial disclosure forms, such as charitable contributions and the use of tax shelters." For Mrs. McCain to say, as she did on NBC's "Today" show this week, that she would never release her tax returns, not even if she were to become first lady, is unacceptable.
The Times points out that Cindy McCain's privacy argument doesn't carry any weight, since she has used her fortune to benefit her husband's presidential bid:
Moreover, during a crucial period of the Republican nomination contest -- from last August (after Mr. McCain's campaign had collapsed financially) through February (when its remarkable political rebound effectively clinched the Republican nomination) -- Mrs. McCain used accoutrements of her wealth to keep her husband's campaign literally "in the air," traveling from one campaign stop to another.

Many of those photos you saw of Mr. McCain carrying his own luggage through airports during that seven-month period were snapped after he disembarked from the corporate jet owned by the company headed by his wife. According to an exhaustive analysis by the New York Times, Mr. McCain complied with federal law regarding the use of the plane. But he uncharacteristically exploited a massive loophole that the Federal Election Commission has been trying to close. That loophole allowed Mr. McCain to fly relatively inexpensively. The law, whose loophole specifically exempted aircraft owned by a candidate's family or by a company it controls, enabled the campaign to use that jet as a charter plane while paying much cheaper first-class fares and indulge in a subsidy.
Popular in the Community