As the holiday comes to a close, with visions of red carpets dancing in our heads and the assembling of the ubiquitous year-end top ten film lists, I thought it would be a good time to look at some of the best style moments on film:
Best Sixties Homage Part One: Nine
Nothing is more iconic than Italian Cinema in the sixties. From Kate Hudson's fishnet stockings, go-go boots and minidress to sleek little Italian sportscars, Nine captures the mood, the fashions and la dolce vita.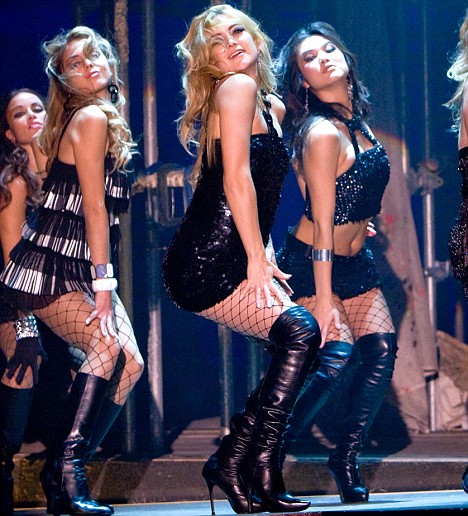 Best Sixties Homage Part Two: An Education
Pre-Beatles London becomes the backdrop for this coming of age tale (and in my opinion, the breakout film for actress Carey Mulligan).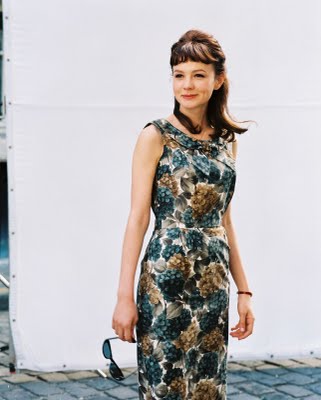 Best Costume, Period Drama (tie): Cheri and The Young Victoria
Nothing says Oscar contender in the Best Costume Award department quite like a period film a.k.a. costume drama. Consolatta Boyle designed the costumes for Cheri, Collette's tale of a retired courtesan (played by Michelle Pfeiffer) who falls for a young man named Cheri. Set during the time of the Belle Epoque, it must have been a designer's dream.
Academy Award winning costume designer Sandy Powell (Shakespeare in Love and The Aviator) created the research and labor intensive gowns for a young Queen Victoria.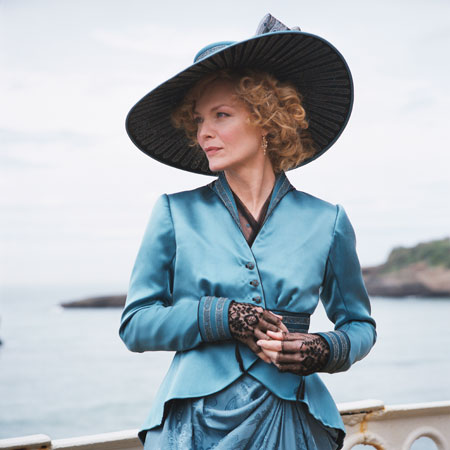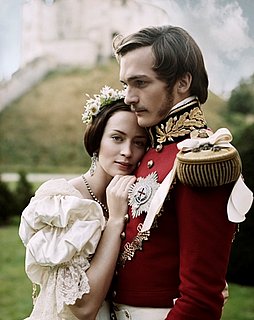 Best Glam: Nicole Kidman in Nine
Nicole Kidman is total movie star glamourous as the muse and obsession of director Guido Contini in Nine. Starring as Italian film actress and icon Claudia, she is stunning in a nude colored strapless retro-glam gown by designer Colleen Atwood.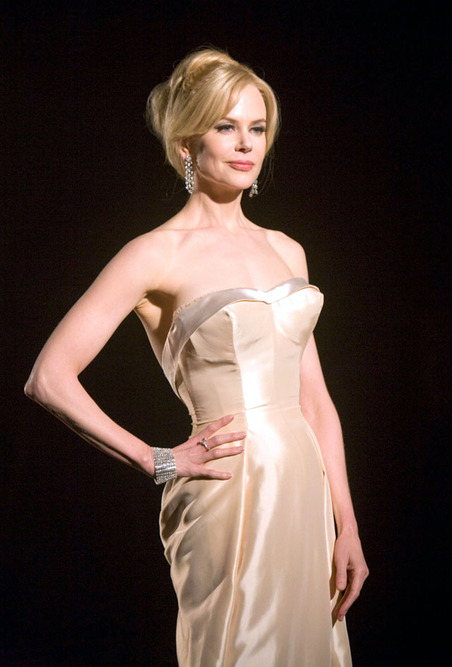 Best Interior Design: It's Complicated
Production designer Jon Hutman once again creates his design magic with director Nancy Meyers in what will be another much copied, discussed and envied set among the design world. Together (along with set decorator Beth Rubino) they created a sophisticated casual elegance in idyllic Santa Barbara for Streep's character Jane.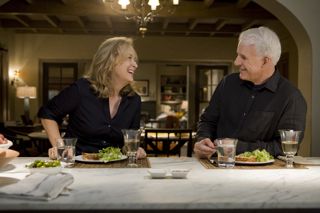 Best Period Design: A Single Man
Who better to design a sixties period piece than Mad Men's Dan Bishop (production designer) and Amy Wells (set decorator)? From the main character George's Neura styled glass house to the sixties circular sofa, one feels they stepped into a time machine.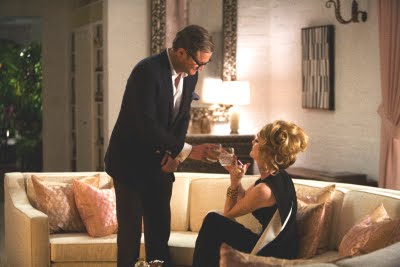 Best Cinema Cuisine: Julie & Julia
Hard to imagine food preparation competing with Meryl Streep's magnificent channelling of uber-cook Julia Childs, but it happens in the blog turned best-seller turned film.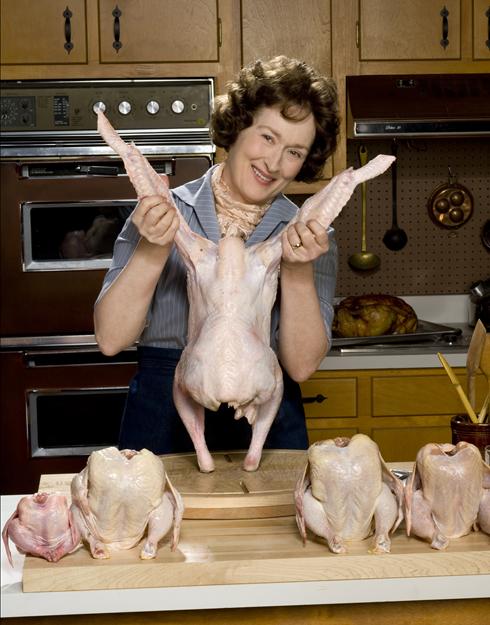 Best Movie About Fashion That Left Us Wanting More: Coco Before Chanel
Chanel has been revered in many a film but this one takes an unusual turn, focusing on her youth in an orphanage where she learned to be a seamstress. I wish the film could have been extended for another hour as the audience gets just a glimpse of her success in the final reel.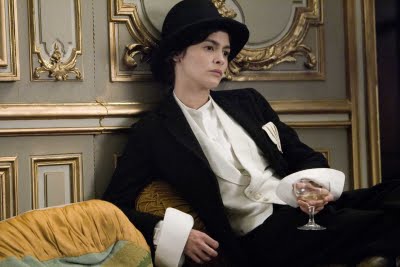 Best Fashion Documentary and the Use of the Color Red: Valentino, The Last Emporer
Filmmaker and director Matt Tyrnauer set the documentary bar very high with his profile of the legendary designer Valentino. From the behind the scenes machinations of the fashion process to his collection of pugs contently flying in a private jet, the film is a fascinating look at a man who created one of the largest fashion empires in the world.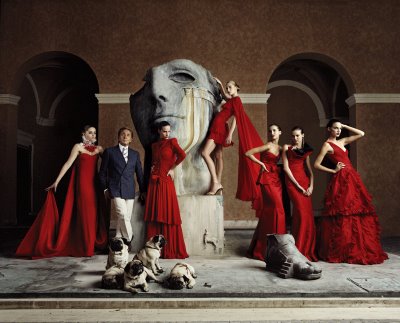 Best Movie Poster and Tag Line: The September Issue
I think the tagline says it all -- "Fashion is a Religion. This is the Bible."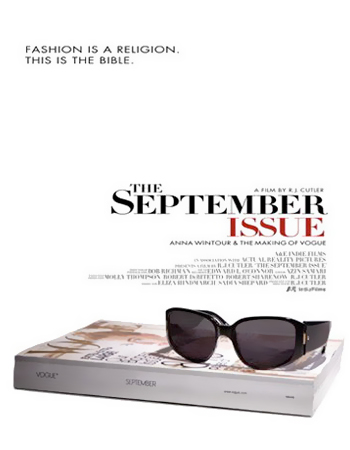 Best Bride Movie: Bride Wars
While the movie wasn't exactly up to par, the bridal gowns were wonderful. With the exception of Father of the Bride (both original and parts one and two), why can't Hollywood continue to make a good matrimonial movie?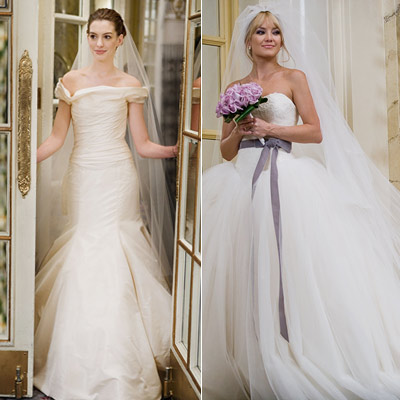 Best Product Placements Within a Two Hour Span: Confessions of a Shopaholic
Prada, Yves St. Laurent and Burberry take center stage in this cut-your-cards-up-or-else cautionary tale. Below our heroine takes in a spree Carrie Bradshaw style at New York's Henri Bendel. Just wait until Sex and the City Part Two!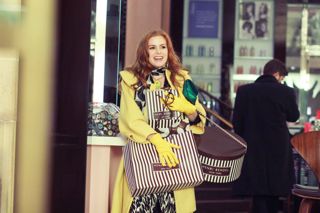 Best Gardens (tie): The Young Victoria and It's Complicated
Hard to imagine an English period film without the requisite topiary garden. The designers of It's Complicated built a working organic garden for Streep's character (which was later donated to a local school).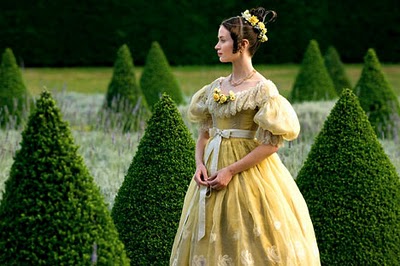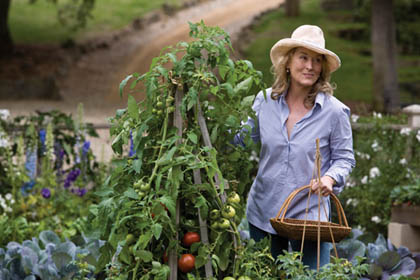 Related