After listening to radio hosts discuss the idea of using a Cinnabon as a bun for a hamburger, Nick of DudeFoods.com decided he had to try it for real. So, he bought a Cinnabon, grilled a half-pound hamburger and fried some bacon. Then, he created The Cinnaburger.
And, he loved it. He found that letting the burger sit for a few minutes before eating actually worked out well, as the burger patty soaked up more frosting, which for him was apparently a good thing.
Tip for those trying this at home: Nick recommends a knife and fork, as it's fairly challenging to eat this concoction with your hands.
All photos used with permission from DudeFoods.com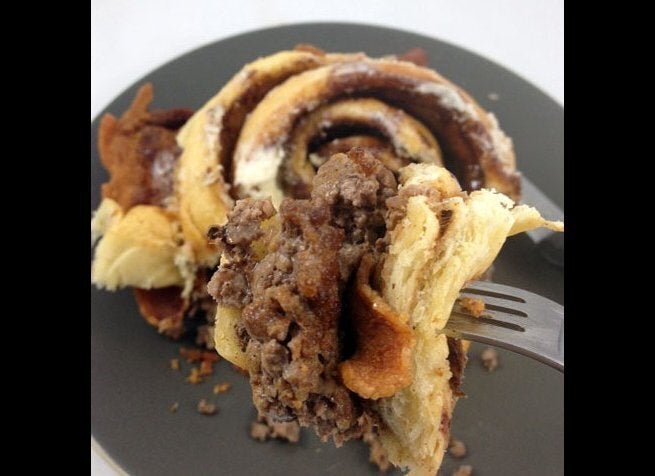 Cinnaburger
Related