Cinnamon Toast Crunch is, on its own, a decadent choice for breakfast. Compared to all the other cereals up for grabs at the grocery store, this one feels the most fun (ahem, the sweetest). It's replicating cinnamon-sugar toast -- one of the simplest and most rewarding ways to top toast -- so naturally it's the right choice for a milkshake. Grape-Nuts might make it into ice cream, but Cinnamon Toast Crunch is the stuff great milkshakes are made of.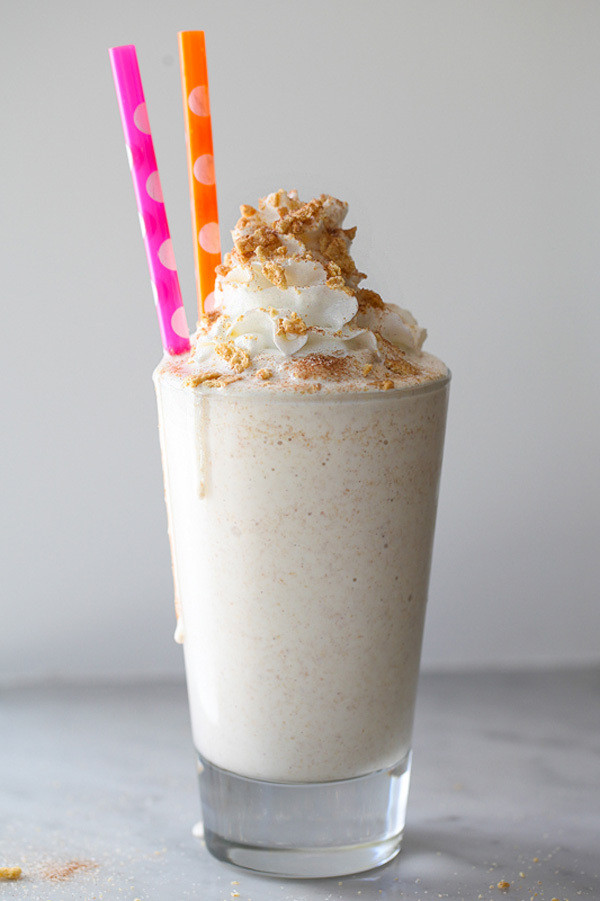 This is proof that childhood dreams really do come true. Food blogger Foodie Crush concocted this recipe from a suggestion by her 10-year-old daughter. She is now our personal hero. (Her daughter, that is.)
You could replicate this at home by just blending up the cereal with ice cream and calling it a day. It would be delicious. But this Cinnamon Toast Crunch Milkshake recipe went further than that. Foodie Crush went Christina Tosi Milk Bar-style on it.
First, she steeped Cinnamon Toast Crunch in milk. This is a step that should not be skipped. It essentially guarantees that the essence of the cereal's flavor will be tasted in every sip of the milkshake. Then, she made it a point to use great ice cream. Also, very important. When there are a limited number of ingredients being used, each one counts. Third, she topped the milkshake with whipped cream, crushed cereal flakes, and dusted it with cinnamon sugar. It's epic, and we're giving you the recipe to make this possible in your own home. Go over to Foodie Crush and try her recipe. You won't regret it.